'I was in our wardrobe room when I heard Naatu Naatu being called for winning Best Original Song.'
'Me and the other dancers screamed!'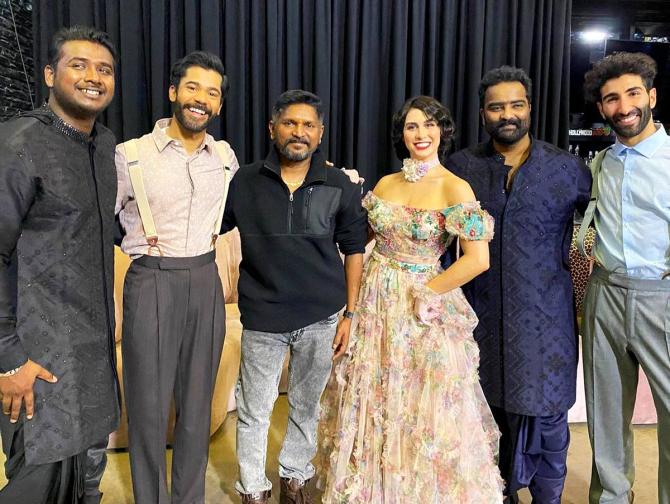 Being part of a troupe dancing to Naatu Naatu, moments before the popular RRR song won an Oscar, was a dream-come-true moment for Lauren Gottlieb, content with the act she described as the "most important performance" of her life.
The who's who of Hollywood gave a standing ovation to the dancers, who shook a leg to the hook step of the Academy Award-winning track, sung live on the Dolby Theatre stage by singers Rahul Sipligunj and Kaala Bhairava.
Gottlieb, an India-based actor-dancer, said the team achieved their goal with the thunderous response to the performance, originally picturised on RRR leading men Ram Charan, Jr NTR, and British actor Olivia Morris.
"We accomplished what we set out to as we were met with a standing ovation from thousands of the biggest names in Hollywood at the Academy Awards. It was the most important performance of my life and it truly made history at the Oscars," she told PTI in an e-mail interview.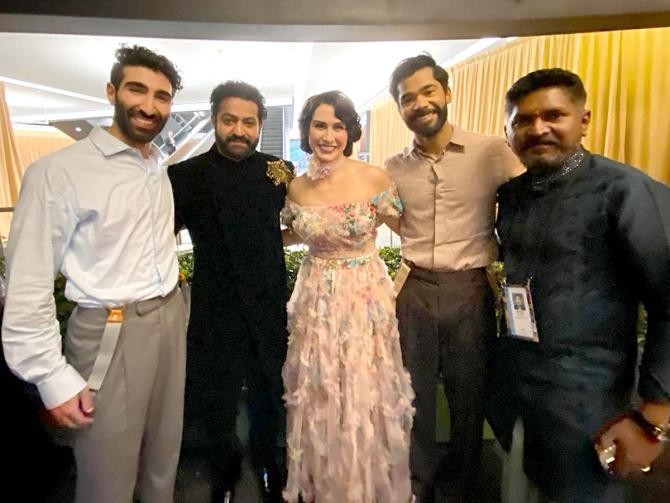 The smiles on everyone's faces during the performance, for which they only had 18 hours to rehearse, was thrilling to see, she said.
"At the end of the performance, I was standing centre-stage joining my hands together in namaste, bowing in front of all of Hollywood giving a standing ovation! As a performer, it cannot get any better than receiving a standing ovation at the Oscars," she added.
The over two-minute performance was introduced by Deepika Padukone, who had to pause at least thrice in between owing to the loud cheers from the audience.
The organisers of the act recreated the set of the song, originally shot on the lawns of the presidential palace in Kyiv, Ukraine.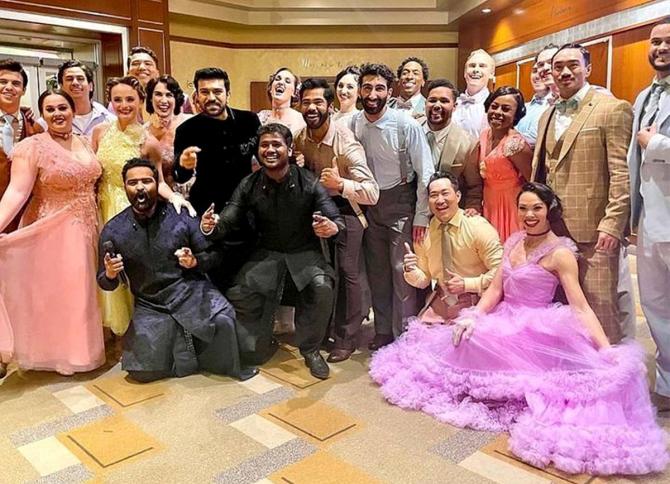 Gottlieb said her heart was full with pride when she got an opportunity to honour India and the Telugu film industry on the global stage.
"My heart was racing with excitement hearing Deepika Padukone introduce us. To be on stage with singers Rahul Sipligunj and Kaala Bhairava was monumental. Original performers Ram Charan and Jr NTR greeted us after we got off stage and said we rocked it. It made me tear up," the 34-year-old said.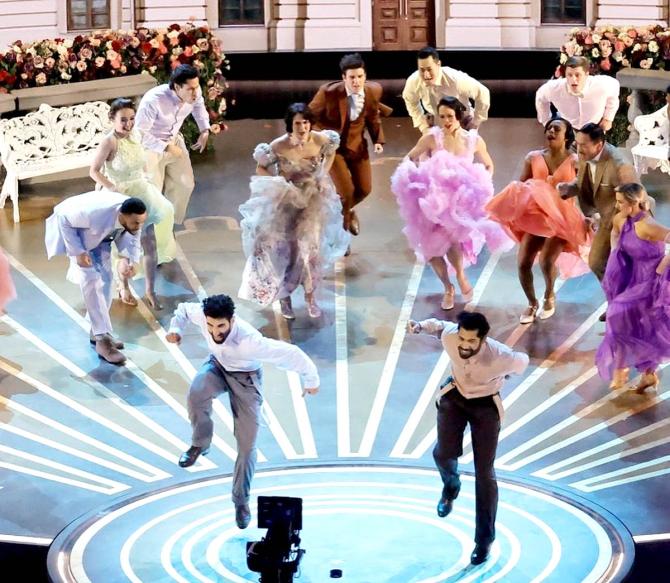 When Naatu Naatu composer M M Keeravaani and lyricist Chandrabose were announced the winners of the Best Original Song award, the actor-dancer said she erupted with joy with the group.
"I was in our wardrobe room when I heard Naatu Naatu being called for winning Best Original Song. Me and the other dancers screamed!" said Gottlieb, who describes India as her "second home".
"When M M Keeravaani and Chandrabose were given their Oscar trophies and were delivering acceptance speeches, we grabbed hands and were beaming with pride. See, what we put together was an extension of what the RRR team spent years working to create. All week we worked towards honouring the excellence of RRR," she added.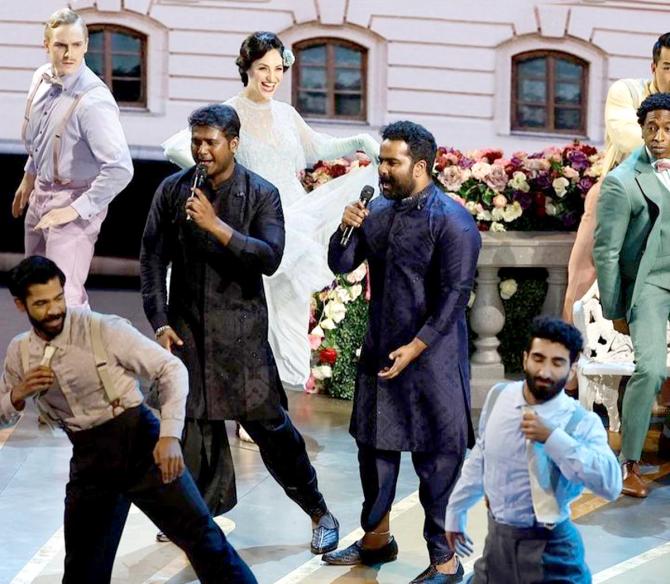 The actor, who has appeared in Remo D'Souza's ABCD film franchise, said India's Oscar win feels like a personal victory.
"I'm so thrilled India and the Telugu film industry has got the recognition it rightfully deserves. I'm looking forward to many more nominations and awards to come for India," she added.
Post her Naatu Naatu performance, Gottleib said she is looking forward to featuring in a Telugu movie song.
"I've had such a wonderful time the past 10 years performing in songs and in stage shows in India. This was the first track from Telugu films that I performed. South Indian songs, like Deepika Padukone said, are a total banger. I would love to feature in one in the future," she added.