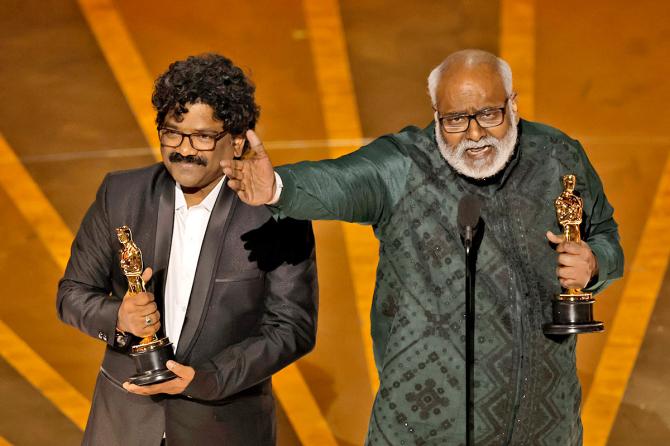 M M Keeravaani seemed very confident of winning an Oscar for his song, Naatu Naatu.
But he did not expect what happened later.
When the composer went on stage to collect his award, he said, 'I grew up listening to the Carpenters, and now, here I am with the Oscars.'
He then broke into a riff on the Carpenters hit song Top Of The World and sang, 'There was only one wish on my mind... RRR has to win, pride of every Indian... and must put me on the top of the world.'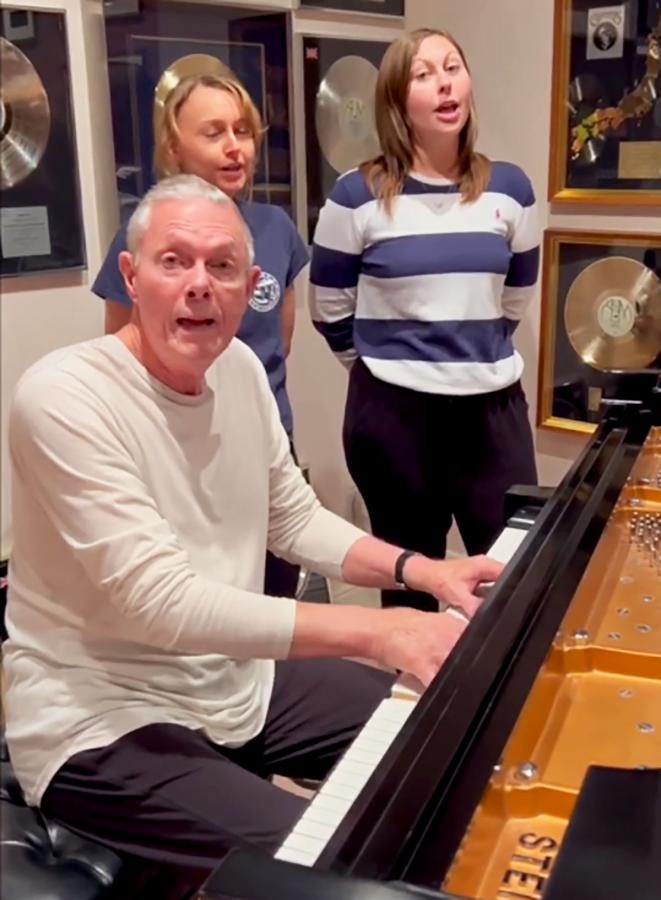 In a sweet gesture, Richard Carpenter has given him a memory he will always remember.
The musician, who formed half of the Carpenters duo alongside younger sister Karen, posted another version of Top Of The World, sung by him and his daughters.
They recreated lyrics with the original tune, and sang, 'We're on the top of the world for your winning creation and we hope you know how proud of you we are. You're the best there is around and we hope you know it now, your win puts us at the top of the world.'
Carpenter captioned the video: 'To MM Keeravaani and Chandra Bose: Heartfelt congratulations on your win for Best Original Song. Here is a little something from our family to you and yours.'
S S Rajamouli commented, 'Sir, through out this Oscar campaign my brother maintained a calm composure. Whether it is before winning or after he didn't let his emotions out. But the moment he saw this, he couldn't control the tears rolling down his cheeks..most memorable moment for our family.. Thank you so much.'
Keeravaani added, 'This is something I didn't expect at all. Tears rolling out of joy. Most wonderful gift from the Universe.'