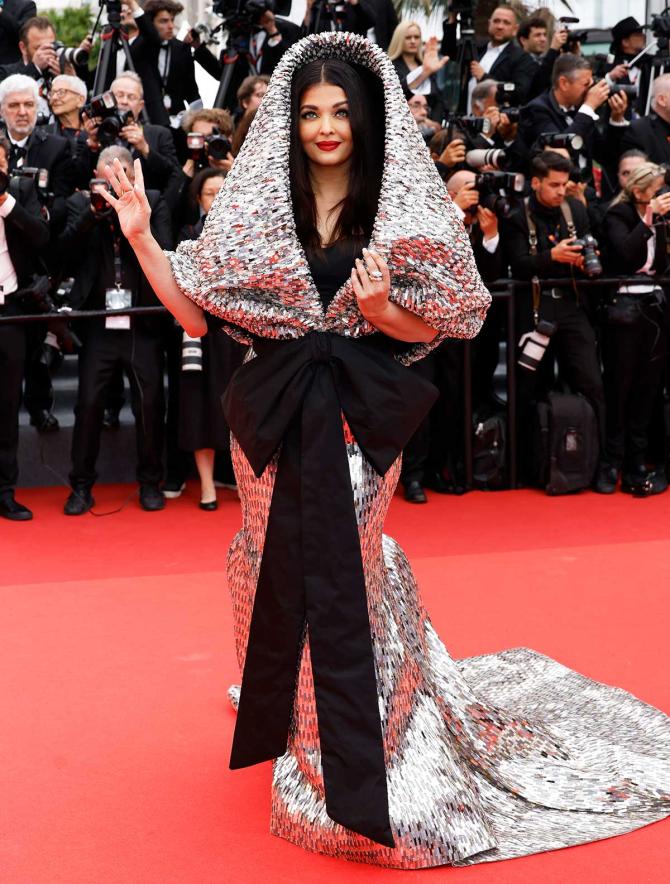 The original diva of Cannes, Aishwarya Rai Bachchan, walked the red carpet at the screening of Indiana Jones And The Dial Of Destiny on Thursday, May 18, 2023, night.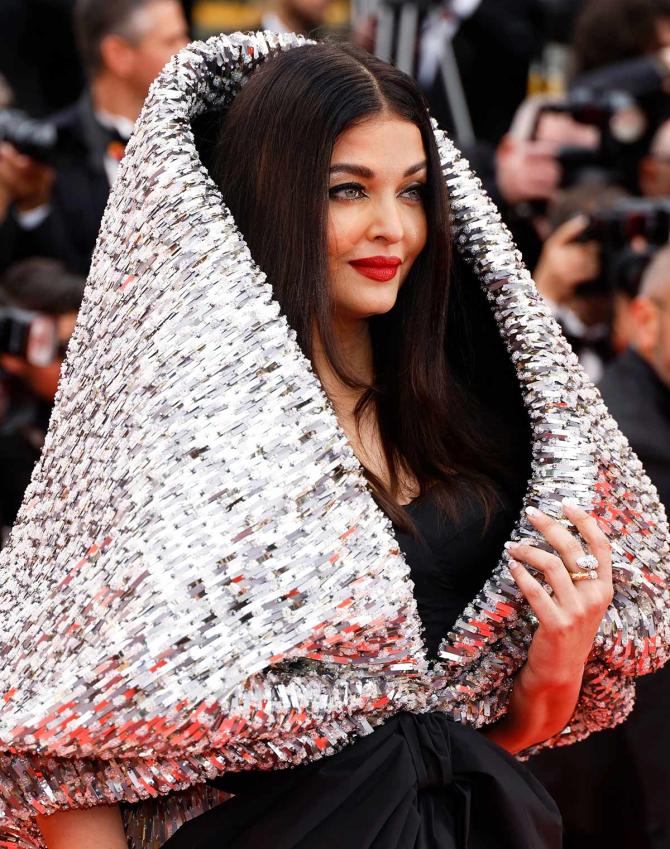 Aishwarya was dressed in an outfit completely out of her comfort zone from Sophie Couture's collection. She wore a black gown with a giant silver hood that extended into a train.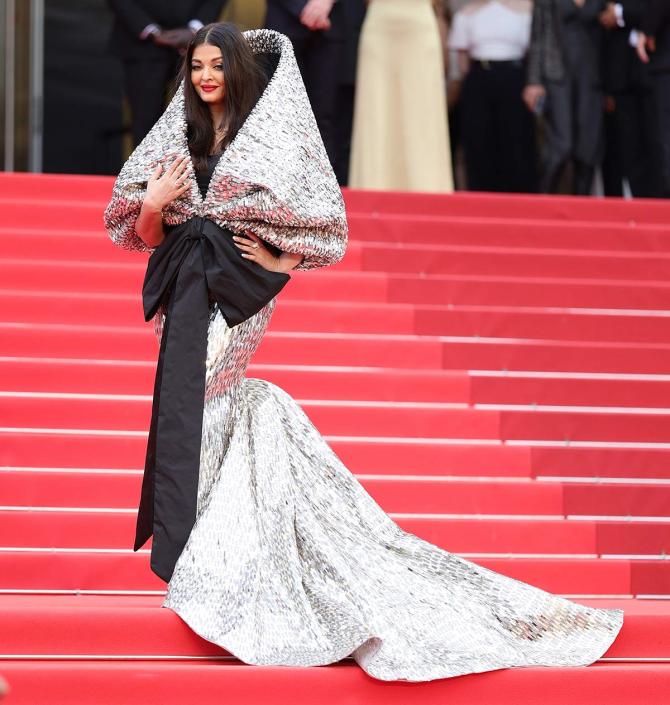 She completed the look with her usual crimson red lips.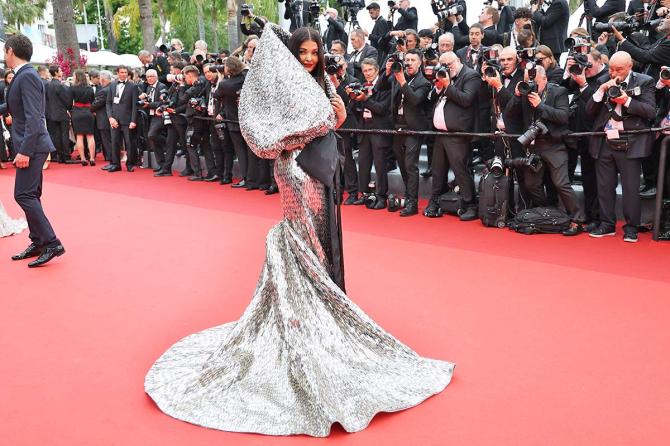 Sophie Couture explained Aishwarya's outfit on Instagram, 'Unveiling a mind-blowing creation from our Maison, paired with lightweight aluminum details, a signature corset and crystals, from the Cannes Capsule Collection.'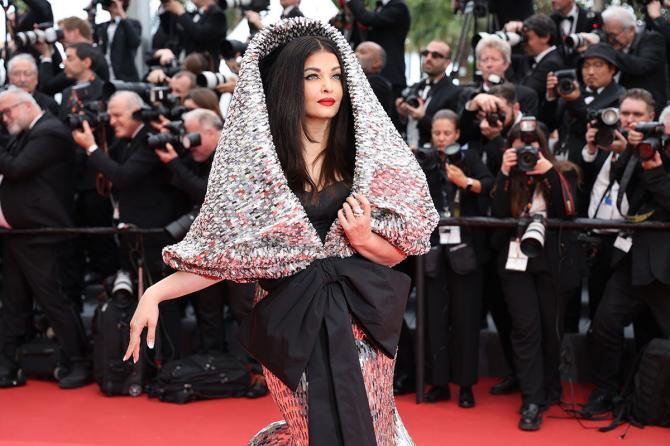 This is Aishwarya's 21st year at Cannes. She first walked the red carpet in 2002 with her Devdas co-star Shah Rukh Khan and director Sanjay Leela Bhansali.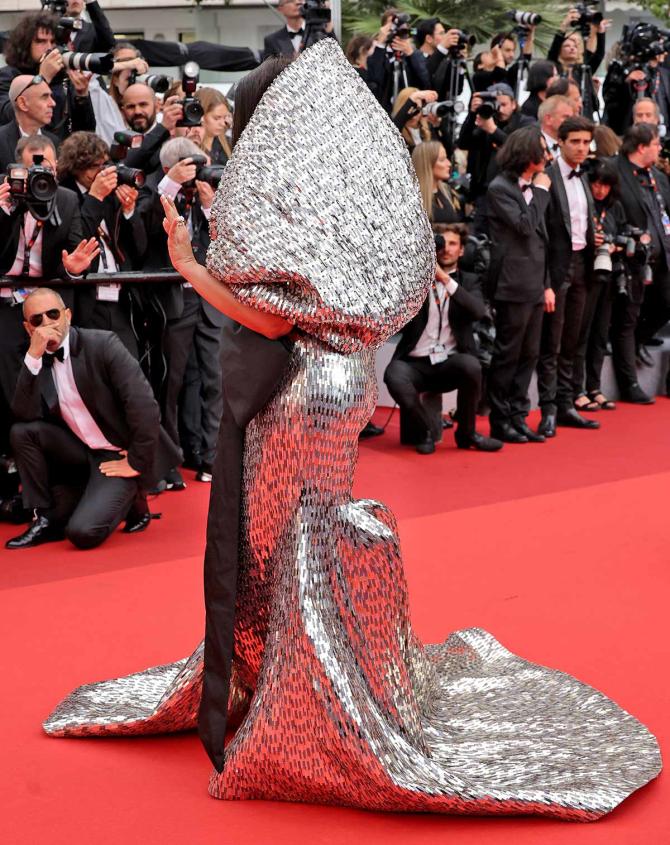 11-year-old Aaradhya Bachchan has accompanied her mum to Cannes, as she has since she was a baby.