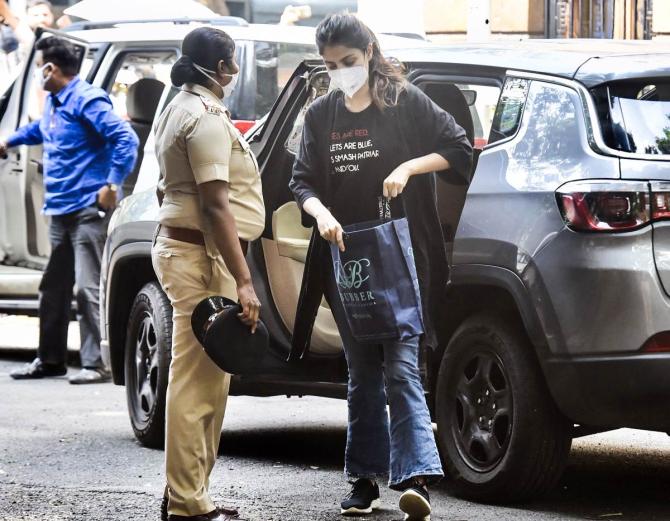 After Rhea Chakraborty's arrest by the Narcotics Control Bureau, her colleagues from the film industry have begun to protest on social media.
Kareena Kapoor, Sonam Kapoor, Vidya Balan, Dia Mirza, Huma Qureshi, Abhay Deol, Anurag Kashyap, Prateik Babar, Shabana Azmi, Farhan Akhtar, Zoya Akhtar and Shweta Bachchan Nanda are among the many film folk who shared a quote from Rhea's t-shirt in a show of solidarity.
The quote read: 'Roses are red, violets are blue, let's smash the patriarchy, me and you'.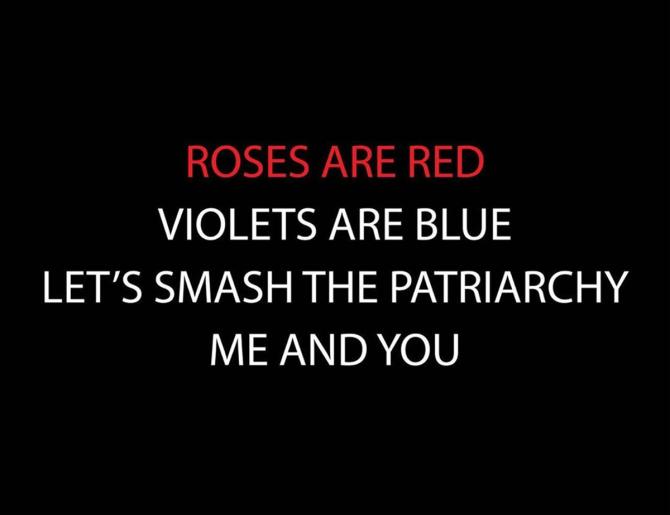 Sonam shared the message and quoted American novelist Walter Kirn: 'Everyone loves a witch hunt as long as it's someone else's witch being hunted.'
Taapsee Pannu tweeted: 'So this isn't his case he says. So she was neither a gold digger, nor murderer but she consumed/transferred drugs. Toh yeh case jiska bhi tha usko mubarak ho. Coz Sushant ko toh nahi but un logo ko pakka justice mil gaya hoga. Mubarak Ho.'
Taapsee added: 'Correction. She wasn't consuming. Financing and procuring for Sushant. So in that case if he was alive he would've been put behind bars too? Oh no. She must've forced the drugs onto him. Sushant must've been force fed marijuana. Yes that's what it is exactly. We did it guys.'
Shweta Singh Kirti, Rhea's boyfriend Sushant Singh Rajput's sister, paraphrased the quote on Rhea's t-shirt and tweeted: 'Roses are red, violets are blue, let's fight for the right, me and you.'