Vikas Gupta plays the Bigg Boss game as only he can!
Thursday's episode begins with Eijaz Khan and Manu Punjabi pulling Rubina Dilaik's leg in the kitchen area. Rubina later chats with Jasmin Bhasin and says that Eijaz has conveniently sidelined them by befriending the challengers.
Meanwhile, Manu confronts Kashmera about her friendship and loyalty to Vikas Gupta. He feels she has taken him in confidence and playing the game.
Arshi Khan, Eijaz and Rahul Mahajan are a part of the discussion as well and they don't agree with Manu.
Kashmera makes it clear that her loyalty lies with them.
Manu says Vikas and his team will win the task and they will bring Abhinav in the nominations.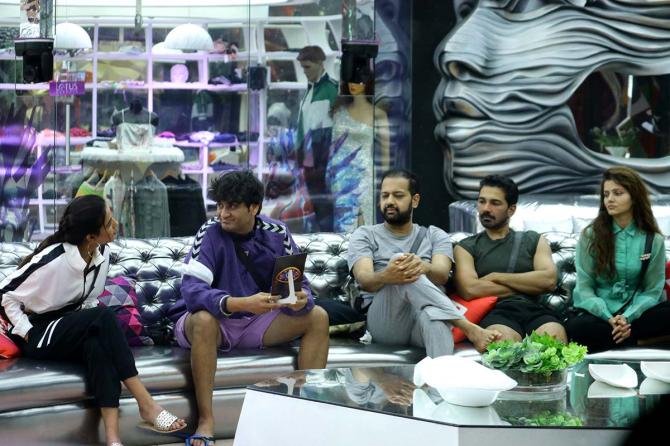 Everyone gathers in the living area and are surprised when Bigg Boss reveals that Vikas Gupta was given three secret tasks and he has completed two of them.
Gupta ends up getting another special power.
Post the announcement, the housemates wonder how Vikas will use his power.
Arshi indulges in a fun banter with Abhinav Shukla whereas Jasmin asks Bigg Boss to send Aly Goni back.
Soon the nomination task resumes and Arshi tells Vikas that the others are playing the game to save Kashmera.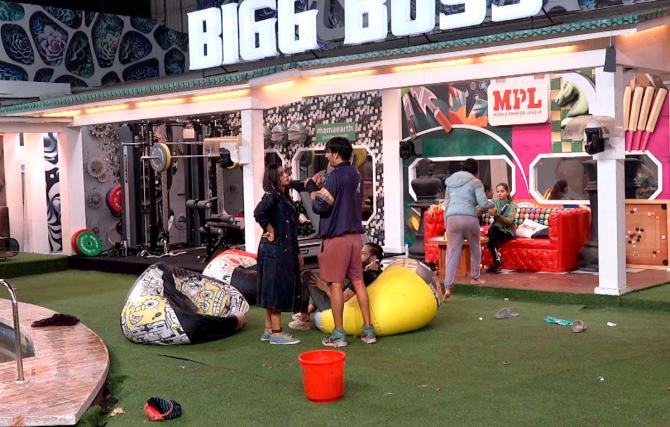 As soon as the buzzer rings, the contestants start performing.
After the first round for the day is over, Manu declares Team Vikas the winner.
Arshi and Vikas get into a fight and continue to bicker.
The next round begins and Jasmin accuses Eijaz for getting too aggressive.
After a lot of drama, the round ends and this time Manu calls Team Arshi the winner.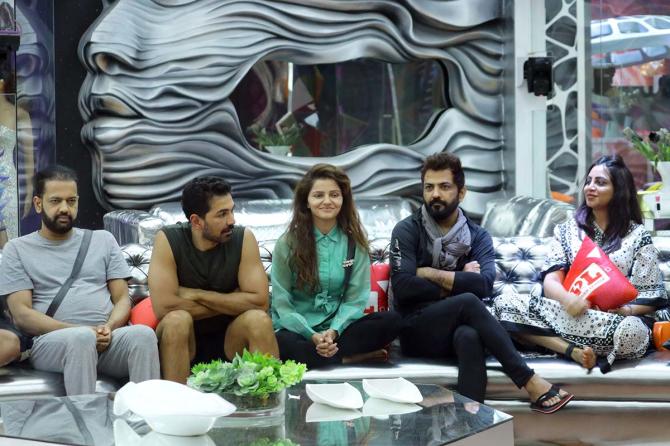 Arshi and Rahul make a deal to side with each other going forward.
Rubina and Eijaz lock horns while performing and the latter gets aggressive again.
Both the teams go all out while performing the task and when the round ends, Manu makes Team Vikas the winner and they are declared safe from nominations.
Arshi is miffed with Manu's decision and calls him a pathetic sanchalak.
Arshi and Vikas get into a heated argument, and it soon turns ugly.
She removes the mic, making the situation worse.
Bigg Boss asks her to follow the rules but she doesn't pay heed.
Her spat with Vikas continues for a good 10 minutes.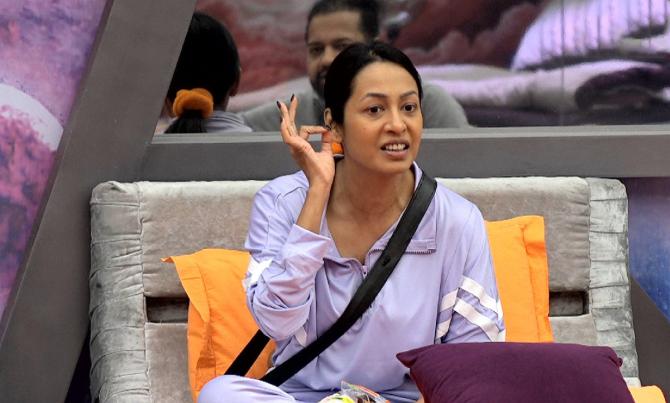 As Team Vikas is the winner, Bigg Boss asks them to name one player who didn't perform well from their side.
Vikas, Jasmin and Rubina pick Kashmera.
Bigg Boss announces that along with Abhinav, Eijaz, Rahul and Arshi, Kashmera will be nominated as well this week.
She gets upset and accuses Vikas for playing mind games.