'Around the same time, I watched Rock On!! where those guys have that midlife crisis.'
'They are busy with their corporate jobs and then they want to start singing again.'
'Seeing that, I got a boost.'
'I felt if I don't give acting a full chance again, I will regret it.'
'So I decided to quit my job and pursue acting full time.'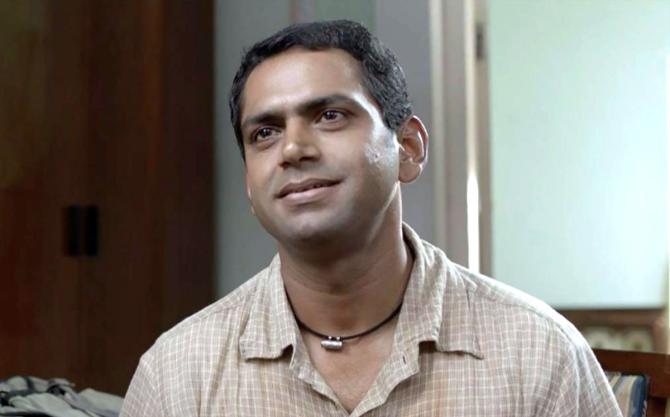 Sharib Hashmi has walked away with accolades for his portrayal of a guilt-ridden caretaker in Darbaan.
While Sharib's career is going through a good phase now -- he has projects like The Family Man Season 2 and The Incomplete Man coming up -- there was a time when he went through rejection after rejection after rejection.
The worst among them was being rejected for a role in Dhobhi Ghat.
"I took that rejection to heart and cried a lot. It was a huge blow," Sharib -- one of our fine young actors -- tells Rediff.com Contributor Sameena Razzaq.
Your portrayal of an affable caretaker and a guilt-ridden father in Darbaan is garnering great reviews. It must be quite reassuring.
I am really happy and delighted to see the reviews and the kind words written about my performance.
I have a sense of satisfaction now.
I had worked a lot on this film.
I had put my heart and soul in this character called Raicharan and my hard work is paying off.
The role was played by legendary actor Uttam Kumar in a Bengali film in 1960. The pressure must have been immense to give your own interpretation to this character to avoid comparisons.
I have tried to avoid comparisons and to do something different from what Uttam sir did.
Honestly, I have not watched that Bengali film.
He is an amazing actor.
I admired his work as a kid, so I can't even imagine being compared to him.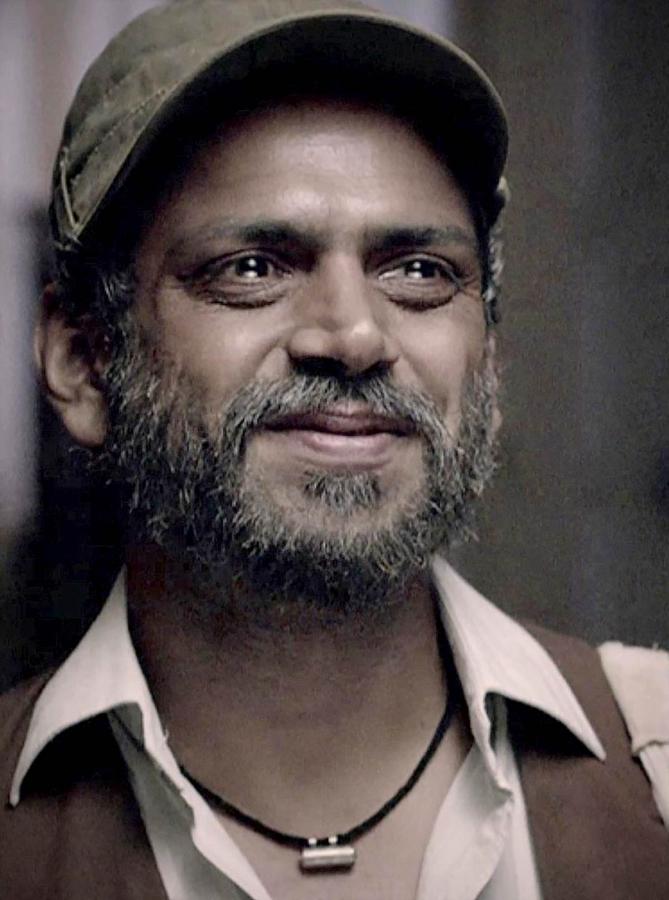 Tell us about The Incomplete Man.
Director Dheeraj Kotkar is an old friend and the cast is very impressive.
There's Warina Hussain, Freddy Daruwalla, Alankrita Sahai and Teena Singh.
I am looking forward to its shoot in Goa.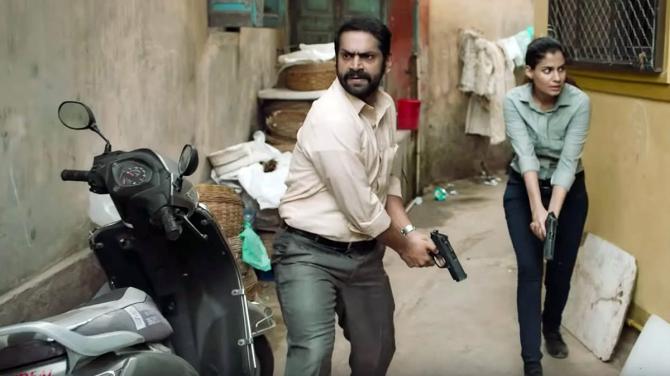 The Family Man Season 2 release has been pushed to February due to heavy VFX work.
Yes, it was supposed to start streaming in December, but the post production work hasn't been completed yet.
The work had completely stopped because of the lockdown.
I hope it starts streaming in February.
I have seen some footage of the series and it's looking amazing.
The scale is bigger. The story, plot and sub plots are amazingly executed.
The new addition in the cast -- Samantha Prabhu Akkineni -- has done a great job. She has done something which is unlike whatever she has done in the past.
As you know, she is a huge star down South.
I look forward to working with Manoj (Bajpayee) sir. He is an amazing person.
Is your character J K Talpade picking up from where he left in Season 2?
Yes, you can say that, but I am not allowed to say anything at the moment.
I will speak only when the release date comes closer.
Directors Raj and DK are geniuses and they have made sure it has shaped up really well.
Suparn Verma has co-directed and co-written the second season. He has added a lot to the series.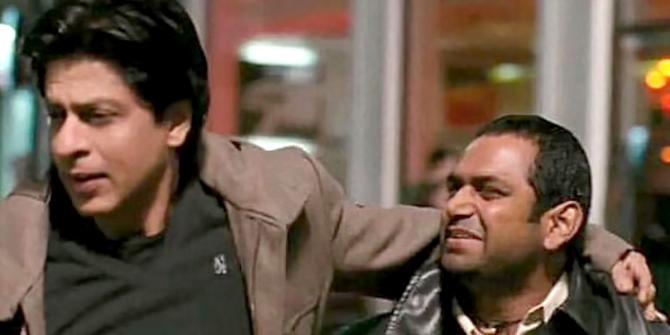 From Shah Rukh to Manoj Bajpayee to Arshad Warsi, you have shared screen space with so many stars and hEld your own.
What can I say? I am really fortunate that I have gotten opportunities to work with such great talents.
I have admired them all my life.
I am a huge fan of Manoj sir and Arshad sir's performances.
I have been watching Shah Rukh sir right from his Fauji days. Then we shared the screen in Jab Tak Hai Jaan./em>. It was a dream come true.
I still remember my first scene with him, it was also the first scene that we shot for the film.
I was rehearsing that scene with an AD (assistant director), when the sheet was pulled from mE and Shah Rukh sir was standing right in front of me.
He said, 'Hi, I am Shah Rukh.'
I just froze at that moment.
Tell us about your Jab Tak Hai Jaanexperience.
Most of my scenes were with Shah Rukh sir and a couple were with Katrina (Kaif) and Anushka (Sharma).
I had a great time working with them, especially with Shah Rukh sir, as I spent more time with him.
When he is shooting for a film, he doesn't only take care of his own lines and emotions -- he works for everybody, he tries to help everybody.
He improvised my lines for me.
That was very sweet of him because I was just a newcomer.
I still remember when our first day of shoot ended, he said, 'Sharib, you are a good actor, I had a great time working with you.'
I will never forget those lines.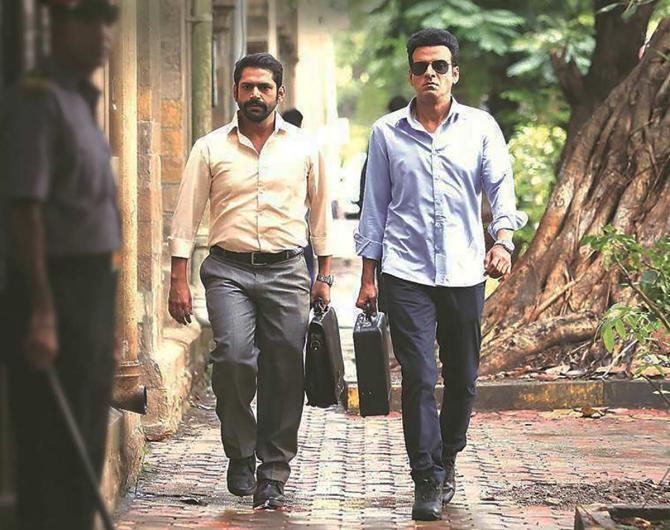 You started your acting career at 32! Does it really matter when you start?
I think it does.
You go through a lot of hardships and struggle in your initial years.
If you start early, like at 20, you might get your first break at 24 or 25.
I started when I was 32 years old.
I found my calling very late.
I didn't go to a film school.
I am not formally trained in acting.
I had not even done theatre.
Forget theatre, I had not even seen plays.
Yet, I decided to become an actor.
I learnt on the job.
My co-actors and directors are my teachers.
I learnt a lot when I worked as a writer with MTV.
They allowed me to act in spoofy shows.
I shot for MTV Bakra often. It used to be a popular show and my learning ground.
When I quit my job and started pursuing acting, I started learning on the job.
I worked as an AD in Hum Tum Pe Marte Hain.
The way actors like Govinda sir, Paresh Rawal sir and Johnny Leverji used to take the script to another level... watching them create that magic was like going to a film school.
Why didn't you try acting sooner?
My dad was a film journalist, so I had seen the film world.
I used to go to film parties with him.
A lot of actors would come home.
I always saw that they had an average height of at least 5 feet 8 inches.
When I grew up, I didn't grow tall enough.
I thought with my height of 5 feet 4 inches, would I even get a servant's role in a Rajshri Productions film!
I had dreams of becoming a hero since I was a child, but my height made me give it up.
When I look back, I wonder if this thinking was naive and foolish. I don't think like that any more.
That's why I decided to finally pursue acting.
Let me tell you, when I made my mind, I wasn't just short, but fat as well!
I was 88 kilos at that time.
Even in Darbaan I am on the healthier side, but I have lost a lot of weight for The Incomplete Man.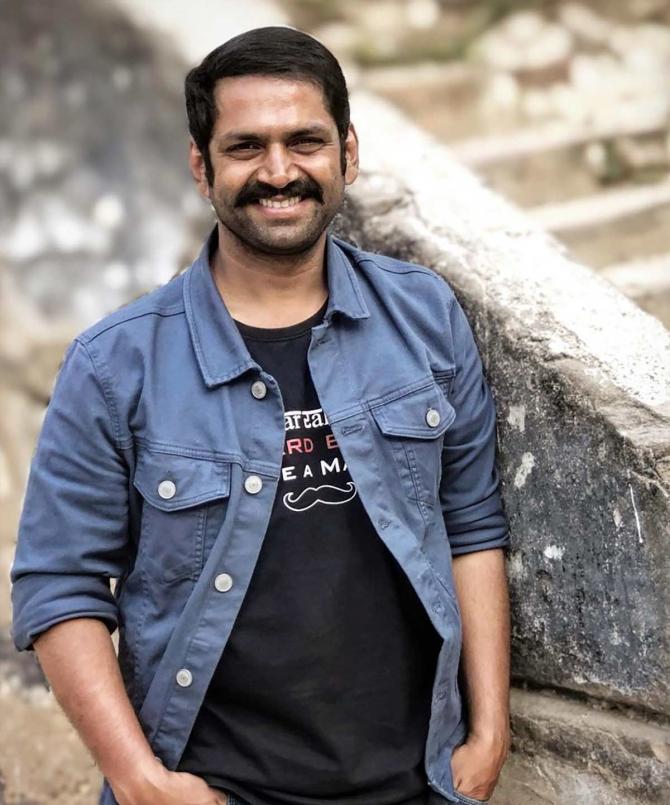 It was only when you got rejected for Dhobi Ghat that you decided to get into acting full time.
I took that rejection to heart and cried a lot.
After getting selected, I was thrown out of the film.
There is no ill feeling because she (Kiran Rao, director) knew her film and her characters better than anybody else.
If she felt I was not fitting the part, she had the right to change the cast and that's what she did.
But for me, it was a huge blow.
I was heartbroken.
Around the same time, I watched Rock On!! where those guys have that midlife crisis. They are busy with their corporate jobs and then they want to start singing again.
They form their band once again.
Seeing that, I got a boost.
I felt if I don't give acting a full chance again, I will regret it.
So I decided to quit my job and pursue acting full time.
I quit my job on December 1, 2008.
It's been 12 years now and I haven't looked back.
You grew up in a chawl (in Malad, north west Mumbai). How hard was the struggle to become what you have become now?
I don't want to look at it as a struggle.
When we are small, we don't even realise if we are rich or poor. We used to get whatever we are.
I have lived in chawls almost half of my life.
Since my dad was a film journalist, whenever actors would come to our place, a crowd would gather outside. So I never had a feeling of being under-priviledged.
That thought never crossed my mind.
It was when we started going to college that we realised that people, who live in Andheri (north west Mumbai) and beyond are richer.
When I started working, I got more exposure to the world.
I had a nice paying job.
I got married and had a child.
At the time people think of buying a house, I decided to quit and start something from scratch.
It was a huge decision for me.
Financially, it really hit me because I ran out of my savings.
I was in debt and completely broke.
For three years, I didn't get anything substantial.
I had to go back to doing a job and I joined UTV Bindass.
I had been there just a few months when I got a call from (casting director) Shanoo Sharmaji.
I was called for the Jab Tak Hai Jaan auditions.
I got selected.
During that time, Nitin (Kakkar) and I were working on a script titled Filmistaan.
Nitin found a producer and he made me audition for the main lead. I got selected for that as well.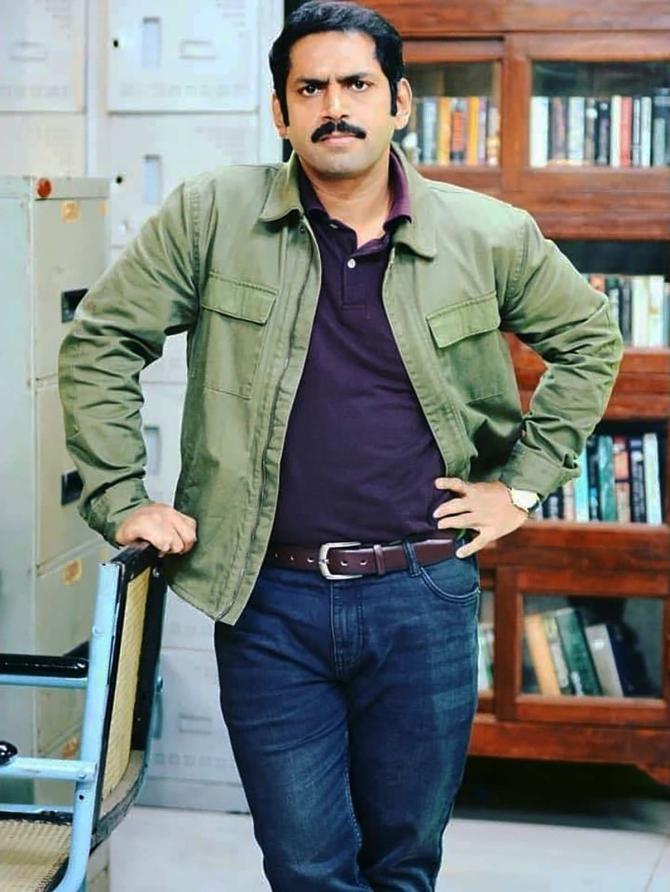 Even after getting good reviews for Fimistaan, you were struggling for work.
After Filmistaan, I thought I had arrived, but there was a lull.
I was very taken aback.
I did not get that many opportunities as I expected.
I had signed good projects but some of them got shelved while others didn't take off.
Some projects were in different stages of production. Finally, in this lockdown, a few of them released.
The reason for the lull between Filmistaan and The Family Man is that most of the projects I did were independent films.
These films take time to find buyers and get a proper release.
Some films like Phullu and Nakkash went unnoticed.
Nakkash was a very important film for my career. It got good reviews when it released in 2019, but vanished in just a week.
The Family Man revived my career.
I am really thankful to Raj and DK for showing confidence in me to play J K Talpade.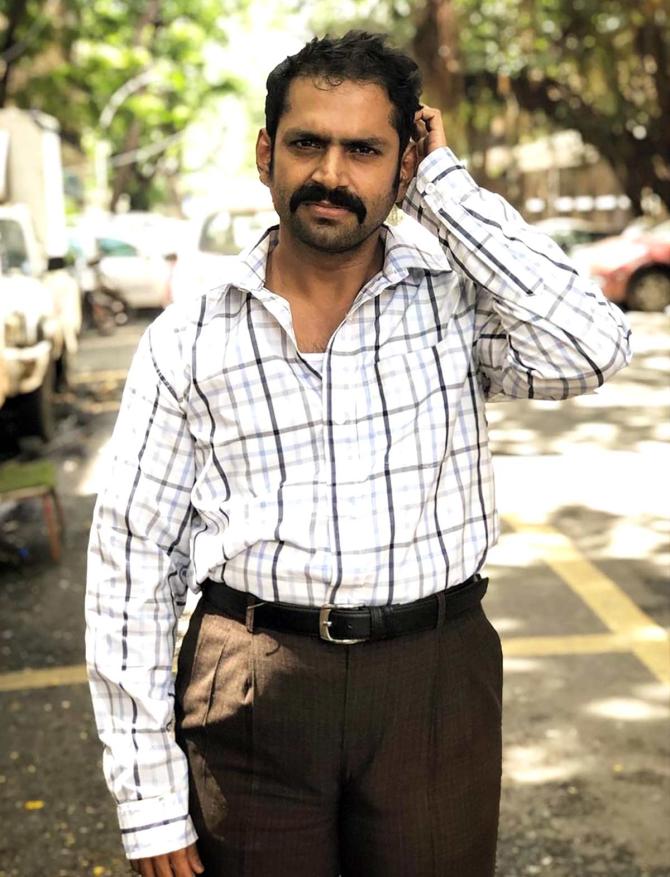 How important is the OTT platform for actors like you?
Films have a duration of two or two-and-a-half hours.
You have to say your lines in that stipulated time and because of that, you mostly go with the main protagonist or the primary parts.
In OTT, you have 10 episodes. There is time to explore characters and plots. Because of that, cast members, who have just one scene, also get noticed.
Everybody gets an equal opportunity.
The OTT is giving everyone good work.
An actor like Pratik Gandhi, who does not have a pan India audience, is cast as a main lead in Scam 1992. That's possible only because of OTT.
He was famous in Gujarat, but after Scam 1992, he has become popular in the world.
He is an amazing actor and a very dear friend.
If Scam 1992's casting was based on how saleable the actor is, they would have never cast Pratik Gandhi. That's why you need OTT and people like Hansal Mehta, Raj and DK and Anurag Kashyap, who show confidence in new talent.
Thanks to them, people like me are getting opportunities.
How was the Scam 1992 experience?
It was amazing!
Though I didn't have more than two scenes, we ended up shooting for four days and I enjoyed it.
I always wanted to work with Hansal Mehta sir.
I was hesitant before signing the series because I just had one scene.
But that scene was so phenomenal and the impact of that character was so strong, I couldn't say no.