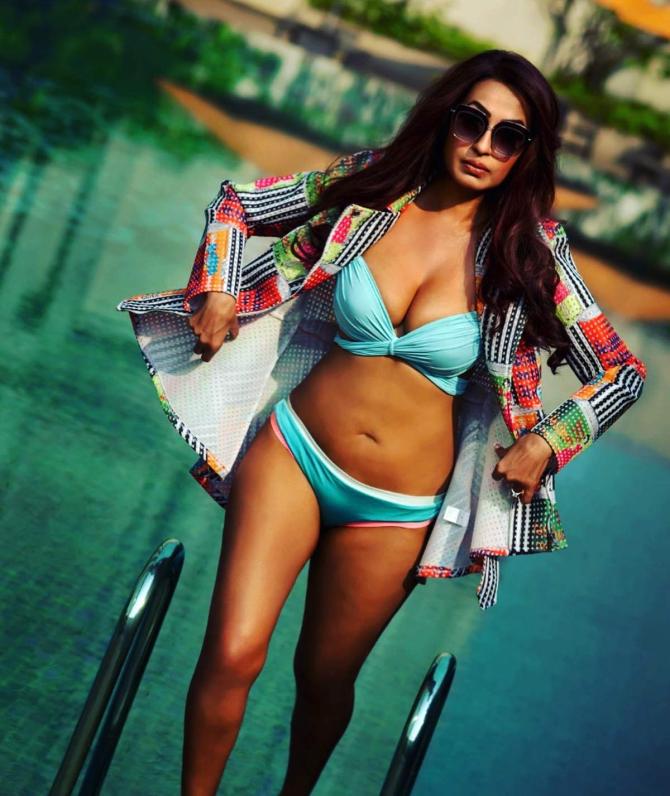 Kashmera Shah, who has undergone a striking transformation recently, has entered Bigg Boss 14 house as a Challenger.
The actress, along with Vikas Gupta, Rakhi Sawant, Arshi Khan, Manu Punjabi and Rahul Mahajan, are all set to challenge, or as they say 'torture' the contestants in the show.
These former BB contestants will spice up the show in their own way, and Kashmera is quite excited about it.
Before entering the house, she chats with Rediff.com Senior Contributor Rajul Hegde and says, "You rarely get a second chance in life, but I am getting a second chance to go back to the house."
How thrilled are you to go back to Bigg Boss?
If I am willing to stay quarantined on my birthday, you can imagine how excited I am to go inside the house! (Laughs)
You rarely get a second chance in life, but I am getting a second chance to go back to the house.
And it's my comeback as I have lost weight and worked hard on my body.
Fourteen years ago, when I took part in Bigg Boss season one, my life had completely changed because Krushna (husband and comedian Abhishek) had come in my life then.
My life changed for the better.
I hope this also changes for the best.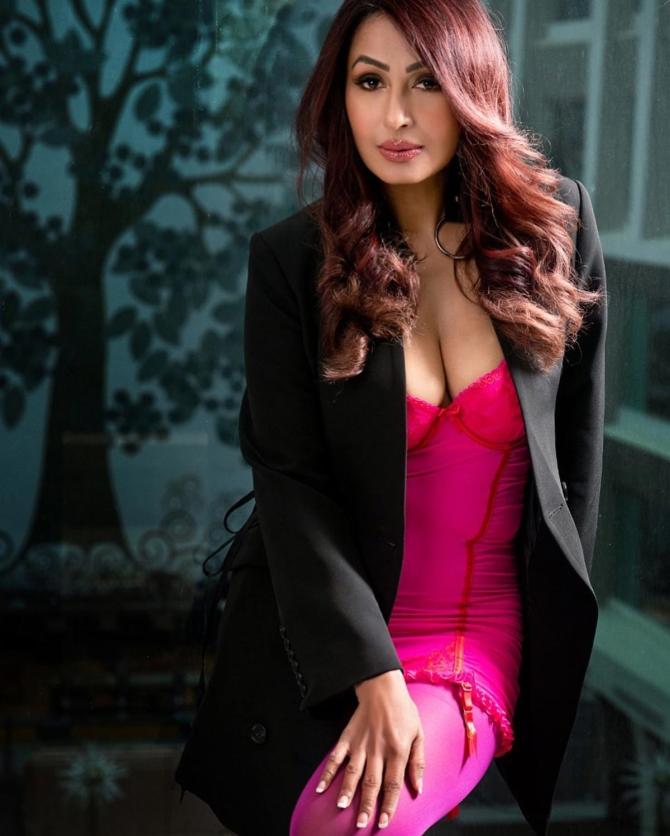 Rakhi Sawant and you were at loggerheads then. Can we expect some fireworks in this season too?
I don't fight without a reason.
Nobody can insult me and get away with it.
Also, if someone is unfair to me and to any person I like in the house, it will be a problem.
This game is unpredictable.
I am neither going inside the house to make friends nor settle any personal scores.
My focus will be on the trophy.
I don't think I will get a chance in Bigg Boss again as a contestant.
I have to take this as my last chance.
I don't mind getting eliminated early, but I will not play somebody else's game.
As of now, I have a game plan, but it may change after I go inside the house.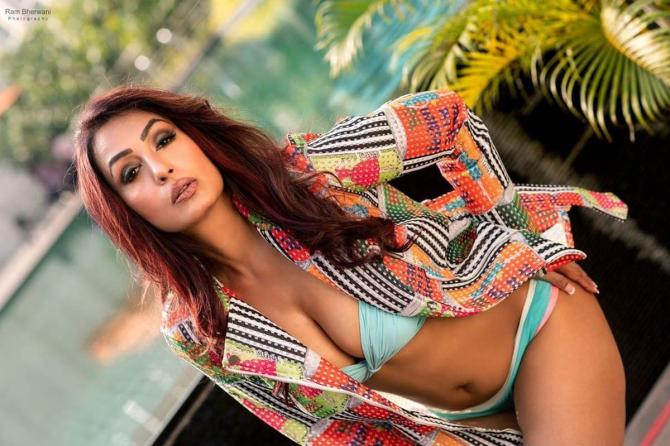 What would your reaction have been if you were a contestant in the house and challengers like you entered after two months?
I would have tortured them so much, they would have asked Bigg Boss to send them home (laughs).
Why would I allow someone to snatch our trophy after two months?
As an audience, I want the current contestants also to nominate us in fear of losing the trophy.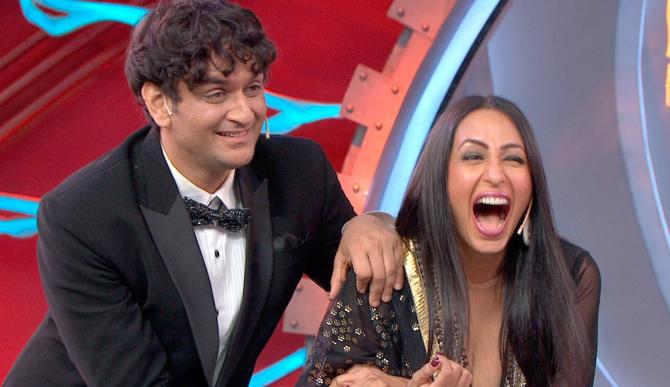 Who is your favourite contestant in Bigg Boss 14?
Rahul Vaidya.
We may get along if he is as funny as he is being portrayed.
Jasmin Bhasin has been playing a different game after her good friend Aly Goni went inside the house.
She started playing games, has become challenging and also gives back if someone tries to put her down.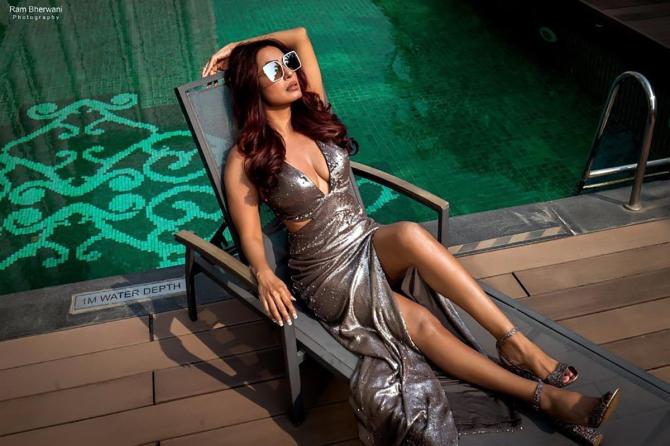 Don't you think the Challengers will overshadow the contestants?
Once you go inside the house, everybody is on the same level.
In fact, they are in the house for two months, so they already have a fan base.
I can speak only for myself as the other challengers already have a good fan base, as they have been doing work.
I have started working recently, I directed a film, but I'm not so active on social media.
I need to create a fan base because our season was 13 years ago.
Kids, who are 20 years now, wouldn't have watched our season, so they ask me what I have done on social media.
Maybe now it's time for them to see what I have done.
I am going inside the house for myself because this is a fabulous show and I have been a huge fan.
Last season, when I went to the show for six days, I was awake all night cherishing every moment.
Have you followed the current season?
Yes.
Nobody is real in the house.
I liked a few contestants, but I feel they are not taking things like captaincy and immunity tasks seriously.
I found that little weird.
Other than that, it's fabulous.
Rubina is pretty strong.
Either Rubina or Rahul can win the trophy -- apart from me! (Laughs)
A lot of people on social media felt it's very insensitive of Bigg Boss to ask the contestants to reveal their dark secrets.
I don't think it's insensitive, it's a task.
When Rahul and Aly Goni didn't do the tasks, nobody forced them.
It's really brave of those who did it.
People, who are inside the house, are there to win the game.
Rubina, Eijaz and Kavita said some really heavy stuff, hats off to them, because these are public figures.
Rahul didn't want to hurt his parents so he didn't say anything.
The choice is always with contestants.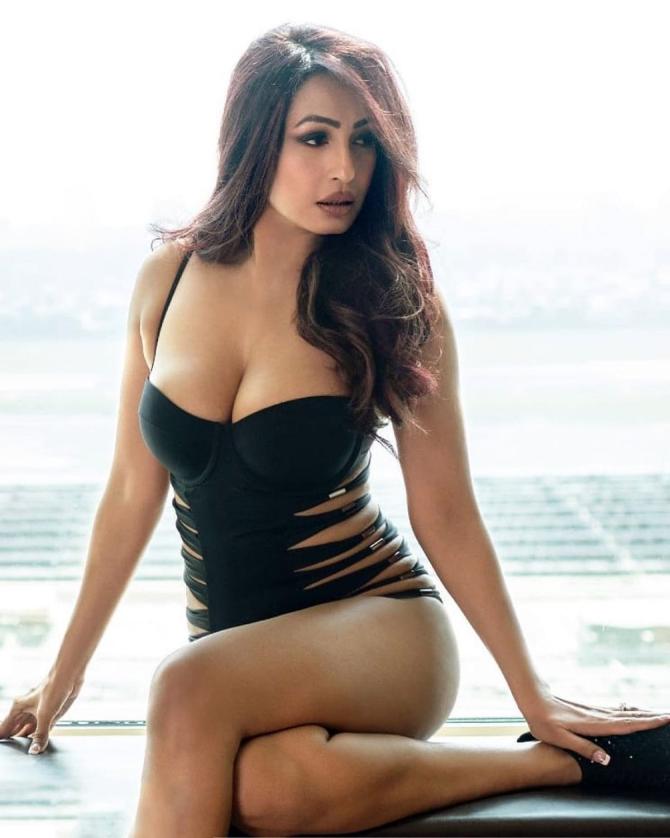 Kavita Kaushik and Nikki Tamboli accused Rubina and Abhinav Shukla of faking their divorce story.
I don't think anyone will fake something like this on a reality show.
It's a sensitive matter.
Nobody will talk about divorce to win a task. But even if she did, what's anyone's problem?
As long as her husband is okay, what's the problem?
I don't think anyone should judge them.
It's a game and it should be looked upon as a game.
I am a wife and mother, so I know people seldom lie about stuff like this
Would you like to go inside Bigg Boss with your husband Krushna Abhishek?
He is celebrating that I am going inside the house (laughs).
His first reaction was 'Wow, I am going to be single again'.