It's a shocking Monday in the Bigg Boss house!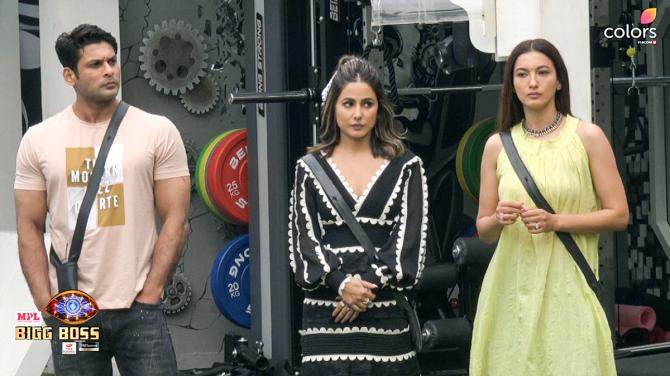 The Bigg Boss episode sees the contestants return to their favourite reason to fight: The seven items that should be brought from the BB mall for the day.
Initially, Eijaz is adamant about getting two things from himself, but he sacrifices his demands for Sara Gurpal, as the Punjabi singer doesn't have her clothes, shoes or make-up.
Hearing the contestants argue, Sidharth Shukla and Hina Khan discuss how the housemates still haven't figured out the game and what they are supposed to do.
On one hand, Jasmin Bhasin and Eijaz sort out their differences and patch up, but on the other hand, Pavitra Punia and Jaan are puzzled to see Nikki Tamboli ironing her ex-boyfriend's clothes.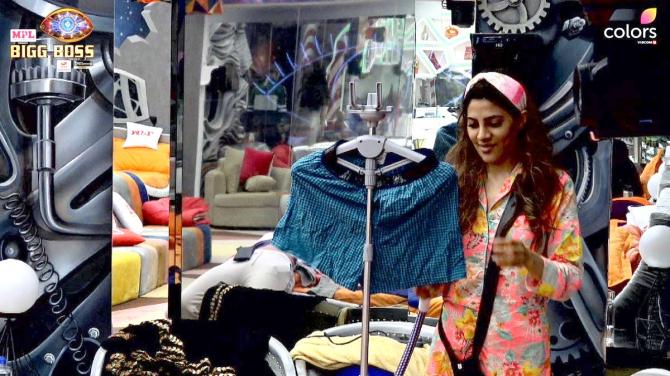 In the bedroom area, Nishant Malkhani, Jaan and Nikki gossip about Rubina. They feel she's very dominating and treats her husband Abhinav Shukla like a child.
Jaan mimics Rubina and it gets hilarious.
Pavitra also joins the fun.
Meanwhile, Rubina, Abhinav and Sara discuss Nikki and Jaan in the garden.
Rubina feels Jaan is getting manipulated easily and he's only doing what he is being told to do without using his own judgment. Jasmin agrees and advises Jaan to not play the game as someone's sidekick. But their conversation turns into a verbal spat.
Meanwhile, Rahul Vaidya tries to bond with Nikki and the two indulge in flirty banter.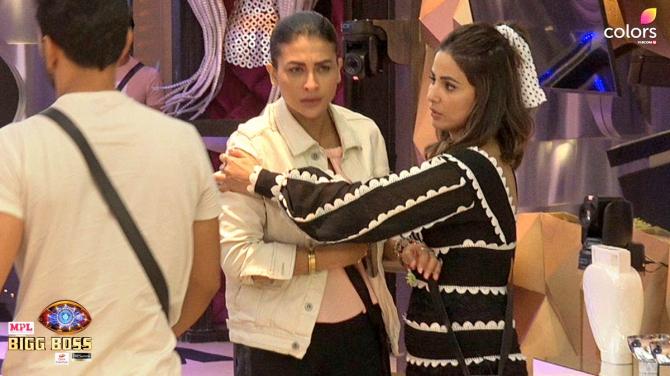 In the afternoon, Bigg Boss announces that it's time for nominations.
The housemates have to nominate two people, but no one can take Nikki's name, as she is a confirmed contestant.
It's an open nomination, so everyone gets to see who nominates whom.
At the end, Bigg Boss reveals that Nishant, Jaan, Sara, Eijaz, Rahul, Shehzad and Abhinav are in the danger zone.
What happens next shocks everyone in the Bigg Boss house.
The seniors are given power to evict one of the nominated contestants from the game show right then and there.
While Shukla wants Sara to leave the show, Gauahar and Hina don't agree with him and are confused between Rahul and Nishant.
After a lot of consideration, the three seniors decide to let Sara go.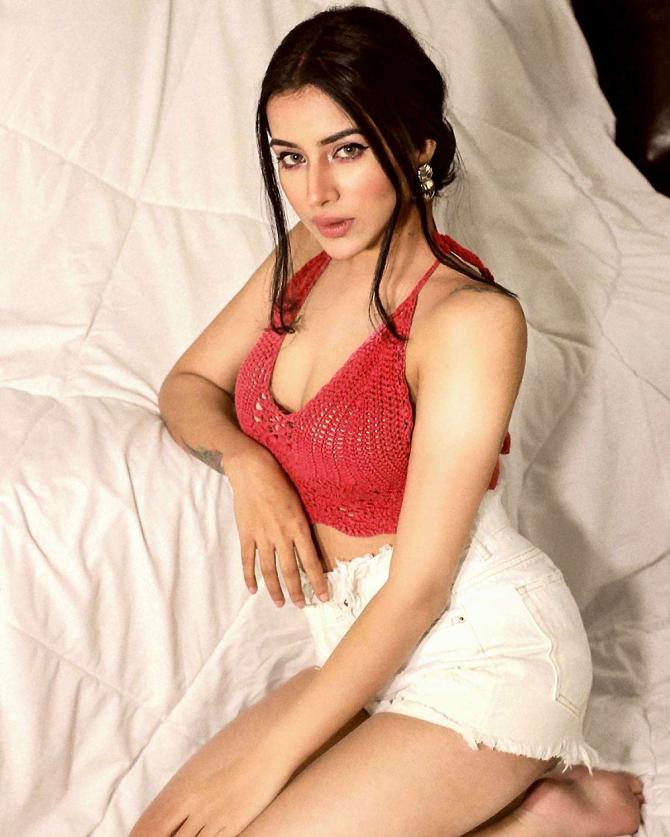 When they announce their decision, Sara breaks down.
She greets everyone one last time and leaves the house.
At night, everyone discusses the eviction.
Jasmin tells Jaan to not feel guilty for nominating Sara as it's a game show and everyone will go through the same situation.
Later, in the garden area, Nishant, Jaan and Rahul resolve their misunderstandings and decide to form a group along with Nikki as they feel the other six housemates are already a group.