Salman Khan passes his first verdict on Bigg Boss 14.
Namrata Thakker reports.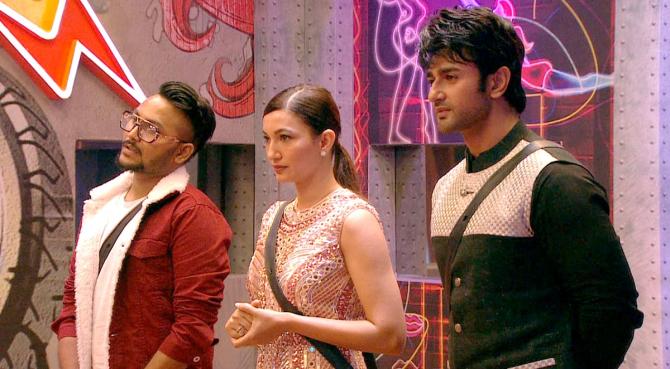 In the weekend task, celeb contestants get to snatch immunity from Abhinav Shukla and Nikki Tamboli.
Abhinav and Nikki are asked to sit on the scooper of a bulldozer which has been parked in the garden area.
Once the buzzer goes off, the contestants will have to make them get up from the scooper and take their place instead.
The contestants sitting in the scooper at the end of the task will win the immunity.
Abhinav and Nikki put up a good fight, but eventually get up.
Pavitra Punia, Shehzad Deol and Sara Gurpal get to sit in the scooper but except for Pavitra, no one lasts long.
At the end, Nikki gets into the scooper again and when the buzzer rings, she and Pavitra are declared the winners.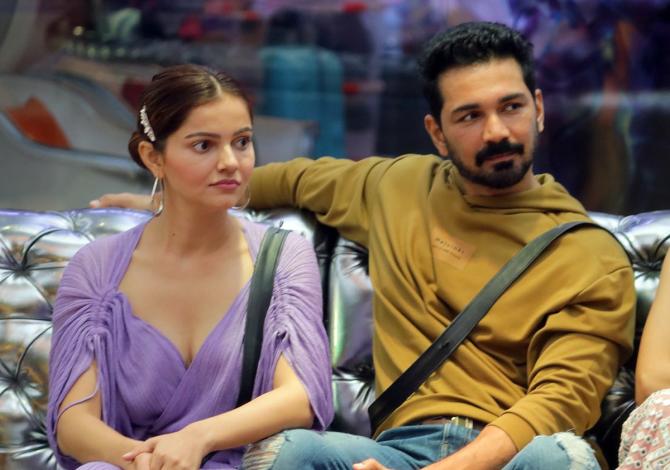 Salman Khan reveals that either Nikki or Pavitra will soon become the first confirmed contestant of this season.
The superstar host feels only Nikki is playing the game correctly while Sara, Nishant and Abhinav are like spectators.
Besides Nikki, Salman says only Rubina has stood out in the game.
He advises Abhinav to let his wife play the game as she can stand for herself.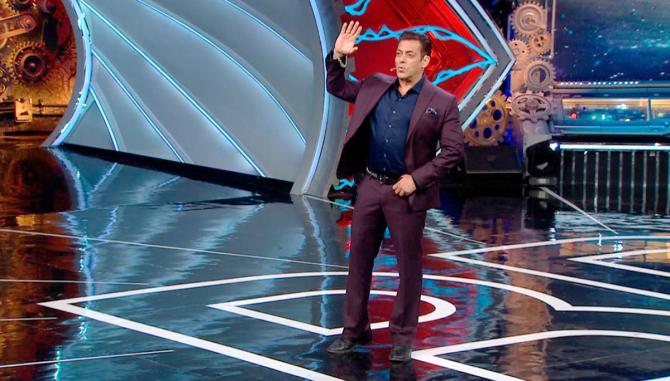 Salman tells Eijaz to just be himself.
He indulges in friendly banter with Jasmin Bhasin. But Jasmin is hurt when Eijaz says that she has taken him for granted. She vouches to play her game strongly and not get affected by small issues.
Before the episode ends, Khan announces that the seniors will decide who will become the first confirmed contestant. Unanimously, Nikki gets selected.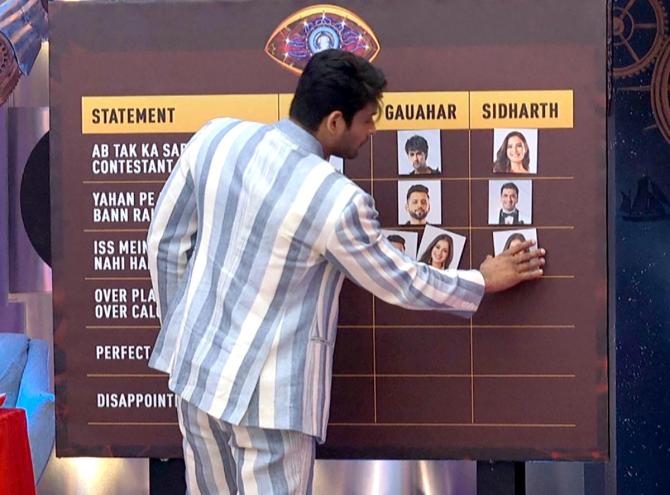 In Sunday' episode, Salman asks the seniors to give their report cards about the celeb contestants.
Sid, Hina and Gauahar feel Pavitra is perfect for the show, but are disappointed with Rubina and her hubby Abhinav.
They also feel that Nishant is fake and Sara doesn't have what it takes to be in Bigg Boss.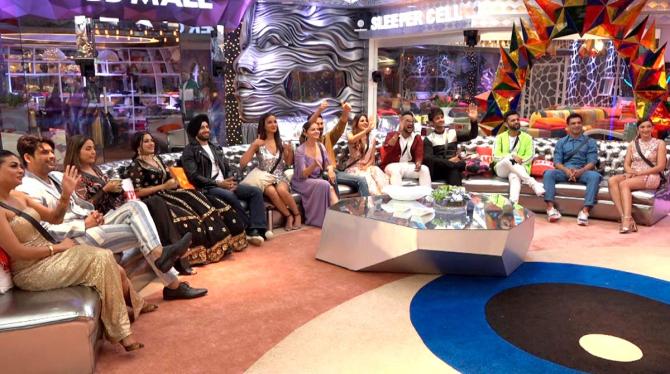 The contestants are given yet another task.
They have to rate their performance to date.
Hina, Sid, Gauahar and Nikki are asked not to participate in the task.
The rating task happens quickly and none of the housemates oppose the verdict. They neither argue nor fight for the first position and this shocks the seniors.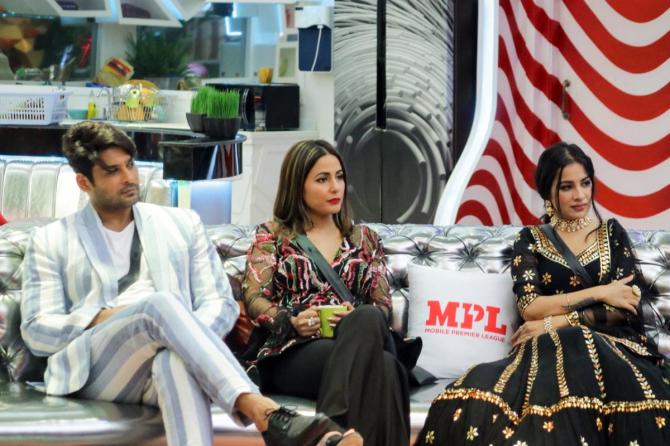 Once it ends, Gauahar and Sidharth explain to everyone that they did the task without understanding it at all. The task wasn't about voting, but rather about standing for oneself and fighting for the top position which none of the housemates did.
When Salman greets everyone again, he also expresses his disappointment and says the housemates did the task stupidly.
For the first time in Bigg Boss history, the rating task was too easy and everyone just followed what Eijaz said.
The housemates gets upset, and Hina says they should learn a lesson from this.