'I give it back.'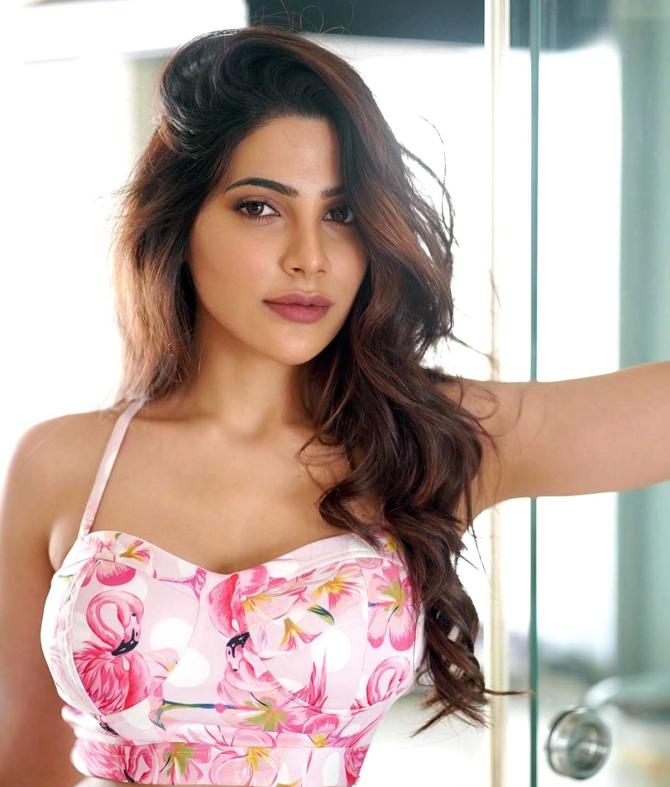 South siren Nikki Tamboli, who has been a part of Tamil and Telugu movies, has impressed Sidharth Shukla, just after a few days inside the Bigg Boss house.
Nikki, who hails from Aurangabad, was a model before she took up movies.
Why didn't she pick the regional Bigg Boss shows since she's a southside actress?
"I would like to think of myself as destiny's child," she tells Rediff.com Senior Contributor Rajul Hegde, before entering the popular reality show.
"I have been watching the Hindi Bigg Boss for years and have been a big fan. When the offer came to me, I grabbed it. I had to decline the last season due to my shooting commitments. My fans down South will definitely watch Bigg Boss 14 for me."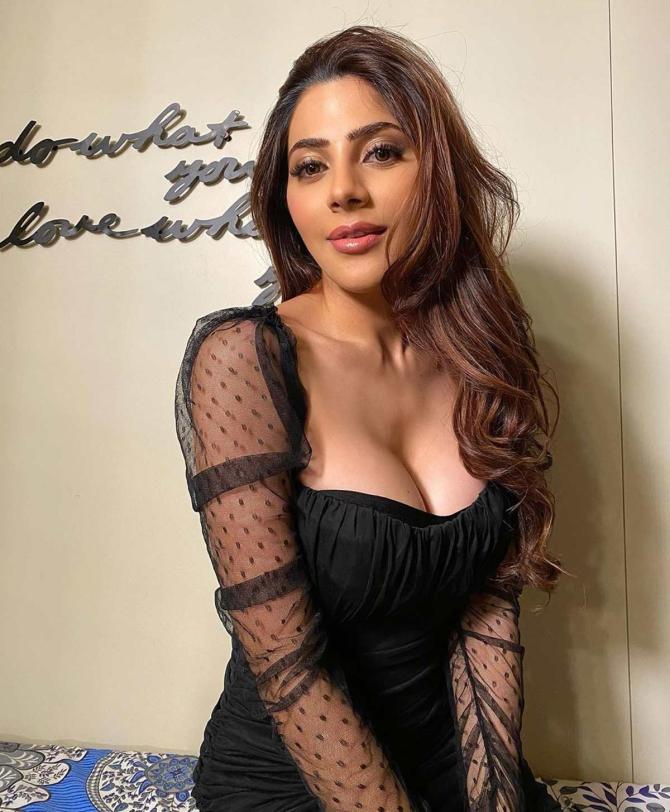 So what is Nikki like in real life?
"I am a pataka girl. I speak my mind, I'm funny and honest. I just can't stand dukhi aatmas. I am bindaas and a gossip queen but not in a demeaning way."
Besides controversy and fights, Bigg Boss is all about falling in love. So what's her relationship status?
"I am single," she says.
"I am going with an open mind. Instant attraction is natural, flirting can also happen. But building a relationship takes time. We can't control our emotions. If you feel for someone, it will definitely show on your face. But I definitely can't fake a love story on national television for the footage."
Sidharth Shukla and Gauahar Khan have been Nikki's all-time favourite contestants from the past Bigg Boss seasons.
"We have often seen equations changing between the contestants in the show. I am very choosy when it comes to making friends. I need to have that connection from my heart. I have a lot of male friends and can connect to them instantly but it's not the same with women. There is always some kind of jealousy involved," she says.
"I am opinionated. I take a stand for myself and others too if something is not right. I don't take shit from people. I give it back. I can tackle any situation cleverly and I can't be diplomatic.
"Hindi TV actors may be popular, but they are image conscious. People don't know me here so it will be favorable for me," she continues.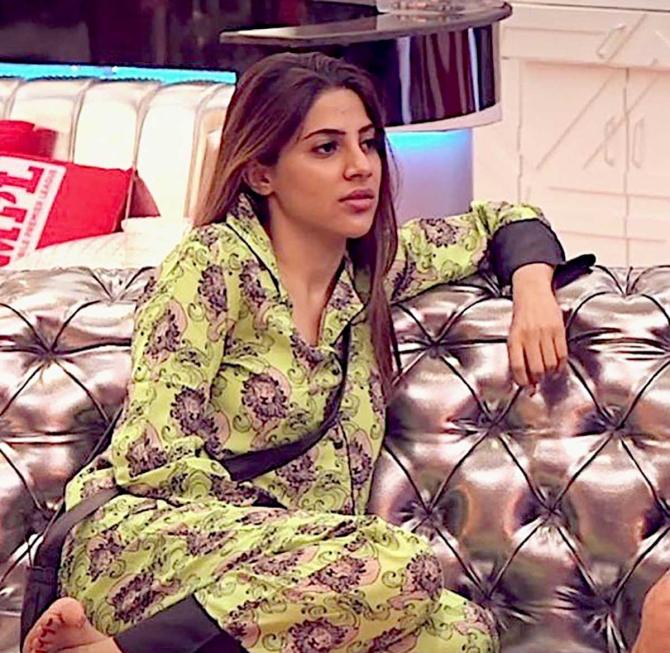 Nikki is very fashionable, and viewers will get to see it on Bigg Boss.
"People can expect a lot of fashion from me inside the house, as I will keep the fashion quotient very high," she says.
"I like to be classy and blingy because I love sequined clothes. I am taking 18 lehengas o the house, apart from other outfits. I have carried my bikini too. I have been chewing my stylist's brains for the last one-and-a-half months. I love to dress up."
How good is she at cooking?
"I have no issues in doing chores and cooking in the house," she replies.
"But I am very particular about cleanliness and hygiene. I will not wait for others to clean the house but if they don't cooperate, then I will have an issue. I just hope I don't get to clean the washroom as I am an OCD," she says.