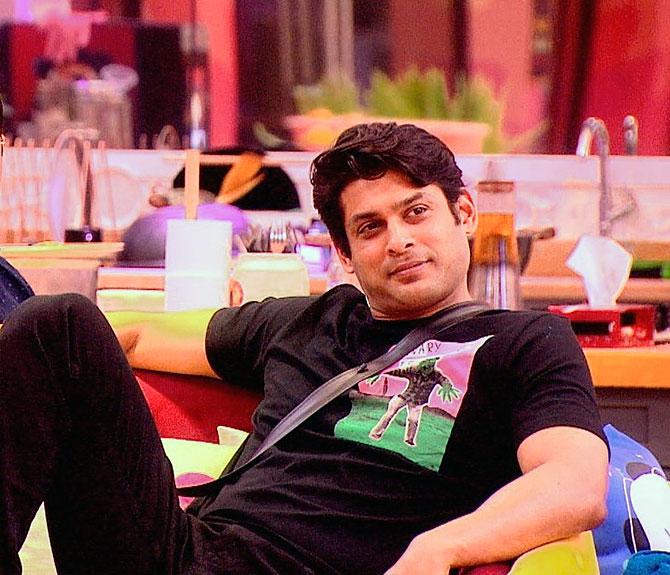 Day 60 inside the Bigg Boss house kicked off on a fun note.
Paras Chhabra, Mahira Sharma and Shehnaaz Gill have some fun in the kitchen area.
When Himanshi Khurrana arrives, Paras starts poking fun at her.
A little later, Sidharth Shukla and Shehnaaz indulge in some friendly banter and go around the house, laughing like kids.
Shehnaaz tries to flirt with him, and they look cute together.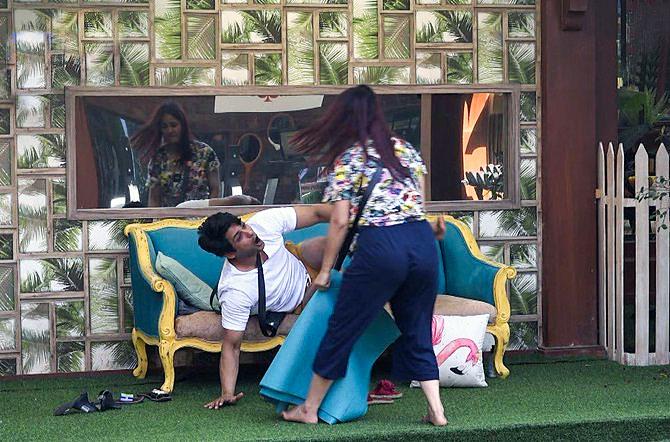 Bigg Boss asks everyone to resume the BB College task.
This time, instead of teaching dance, Sid is asked to take the chemistry lecture, where the students have to talk about the ever-changing chemistry between the housemates.
While Asim and Shefali Jariwala continue to protect their apples, the rest enjoy the lectures.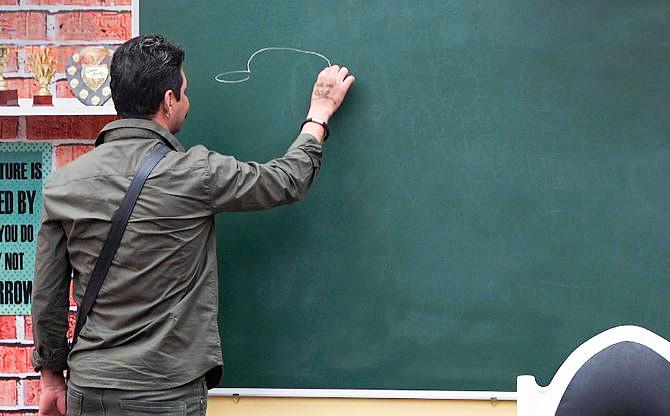 Hindustani Bhai takes the Hindi lecture.
Paras snatches the apple from him and keeps it in his locker.
But Bhau wants to give his apple to Arti Singh and he does.
Bigg Boss asks Bhau why he gave away two apples and he narrates the whole story.
He then takes away the apple from Paras as ordered by Bigg Boss.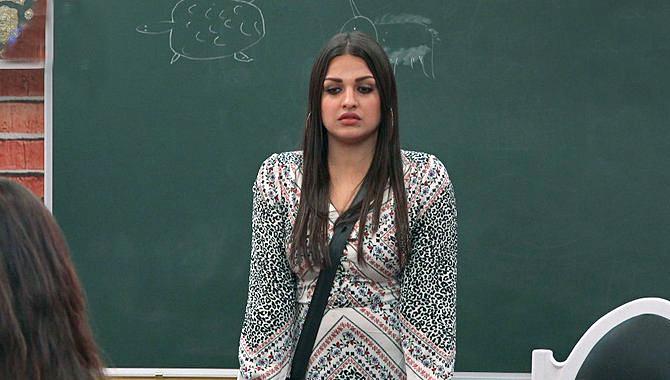 Before Himanshi can start her class, Bigg Boss reprimands her for not being a good captain and seeing to it that everyone is doing their household duties.
He scolds her for misplacing her room keys and allowing other housemates to consume packets of chips, which are only meant for the captain.
Bigg Boss then announces that Himanshi is no longer in the race to become the captain again.
The Punjabi singer is visibly upset but that does not stop Paras from making fun of fun.
When Shefali asks him to stop, he turns on her and calls her 'buddhi.'
Himanshi gives an apple to Shefali.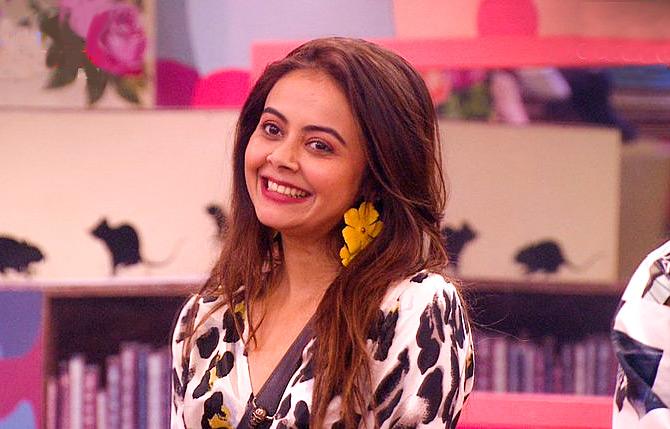 It's Sidharth's turn again to conduct his chemistry lecture.
Devoleena Bhattacharjee, who has been unwell due to severe back pain, attends the class.
After the lecture, Sid gives the apple to Devo.
She, in turn, gives it to Vishal, saying it is Rashami's.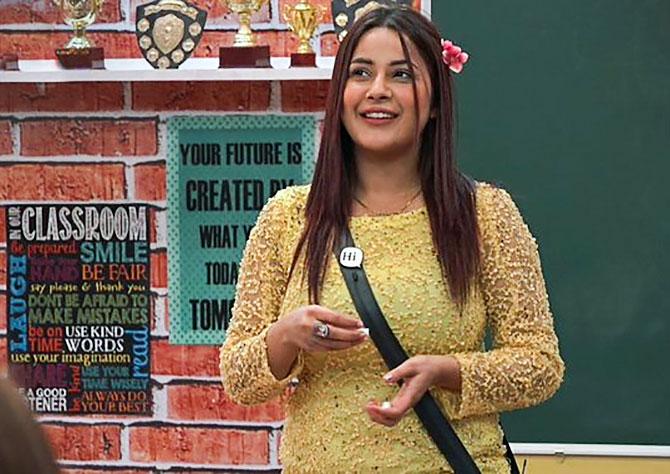 Shehnaaz takes the last class, and gets emotional while talking about chemistry and all the fights inside the house. She gives her apple to Paras.
Since both Asim and Vishal have same number of apples, Bigg Boss announces that they are in the captaincy race along with Sidharth Shukla.
Bigg Boss asks everyone to choose their captain.
Surprisingly, Sid wins unanimously.
Before the lights go off, Sid talks to Mahira, Paras, Vishal and Shehnaaz and tells them that Asim is no longer honest.
Meanwhile, Asim wishes Himanshi happy birthday and says nice things to her.
---
Namrata Thakker has been covering the entertainment beat for more than seven years and has quite the eye for celebrity fashion. She can be contacted at movies@rediff-inc.com
---