'Siddharth and I are alpha males, so a territorial clash is bound to happen.'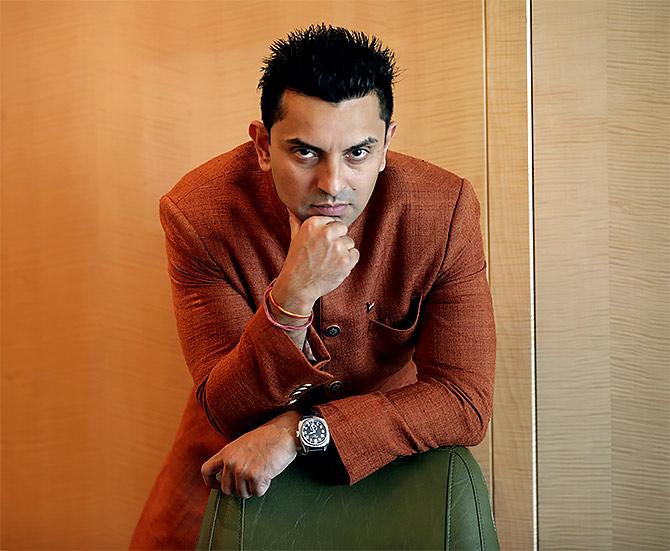 Political analyst Tehseen Poonawala got eliminated from Bigg Boss 13, taking everyone by surprise.
He had a short but interesting journey, as he tried to shed his 'serious' image.
Tehseen was a wild card entry along with Punjabi singer Himanshi Khurrana, Bhojpuri actor Khesari Lal Yadav, YouTuber Hindustani Bhau, actor-model Shefali Jairwala and TV actor Arhaan Khan.
As rightly mentioned by host Salman Khan, Poonawala was mostly invisible on the show.
His presence was only felt when Hindustani Bhau made fun of him, and when he got nominated.
"I will miss the house and Salman Khan," he tells Rediff.com Contributor Rajul Hegde.
Your wife posted on her social media that you are required outside the show for your political and legal commitments. So was the eviction planned?
I cannot comment on that, as I have not read my wife's message.
But yes, the situation is such that I am required outside the house.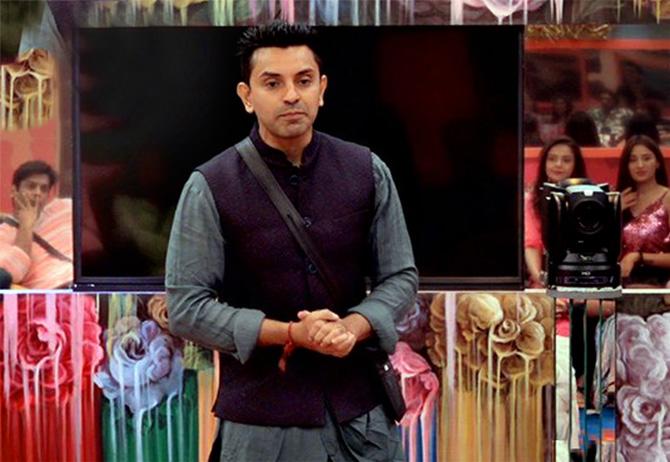 You went inside the house for the experience. Was six days enough to give that to you?
Yes, the short stint in the house was incredible.
Every batsman wants to score a century but not everyone manages it.
I am not from this industry but I got an opportunity to be on this show and meet different people. So I am grateful for the experience.
I will miss the house and Salman Khan.
Salman was unwell when I entered the house but still, he brought in so much energy and made us comfortable.
He is a fantastic host and a thorough professional.
He is the only Dabangg, who can handle the dangal in Bigg Boss.
Recently, Salman was trolled for being biased towards contestants like Shehnaaz Gill and Siddharth Sukhla.
I don't think so.
Salman is a great star.
I think people are just trying to get fame by maligning people like him.
Do you think Siddhath Shukla is aggressive in the house? You had your share of fights with him too.
Siddharth and I are alpha males, so a territorial clash is bound to happen.
But when we had a tiff, we were not aggressive.
We made our points, and he stood up for himself. There's nothing wrong with that.
The matter ended in 20 minutes and later, we got along well.
I had some intellectual conversations with him.
Yes, Siddharth tries to be intimidating.
Everyone has a different nature.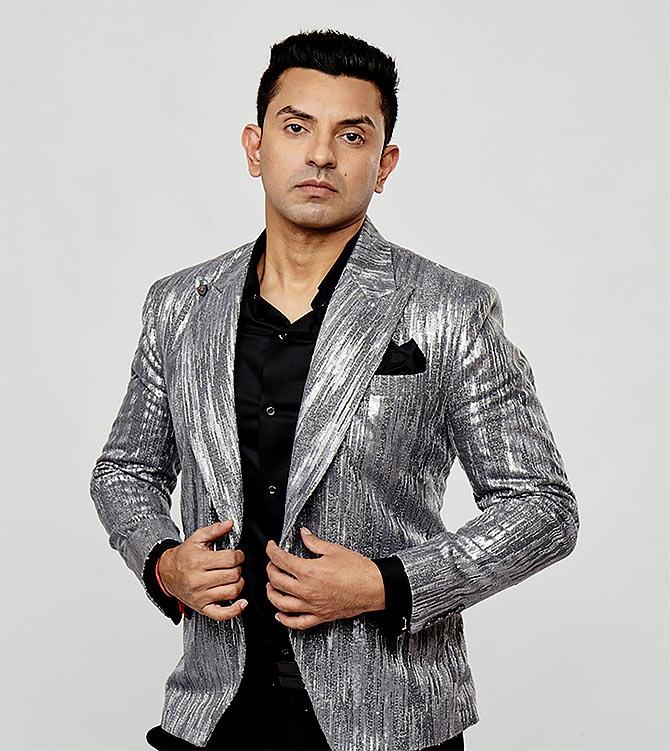 Do you think Rashami Desai always targets Siddharth, like Salman had mentioned?
I am very fond of Rashami; she is adorable.
I got along with her like a house on fire.
I was equally friends with Rashami and Siddharth. Neither of them spoke against each other.
You were criticised on social media over your war of words with Asim Riaz.
People have no better work; they are trolling Salman Khan also!
Asim and I had a minor fight, which was resolved quickly.
He was rude to me, so I gave it back.
I did apologise to him in case I was harsh, and we had fun conversations after that.
Who is a better entertainer: Shehnaaz or Hindustani Bhau?
Vikas is good but Shehnaaz is bubbly and mind-bowing.
I hope she entertains more in the house.
Who do you think will make it to Top 3?
Siddharth, Rashami and Paras Chhabra are strong.