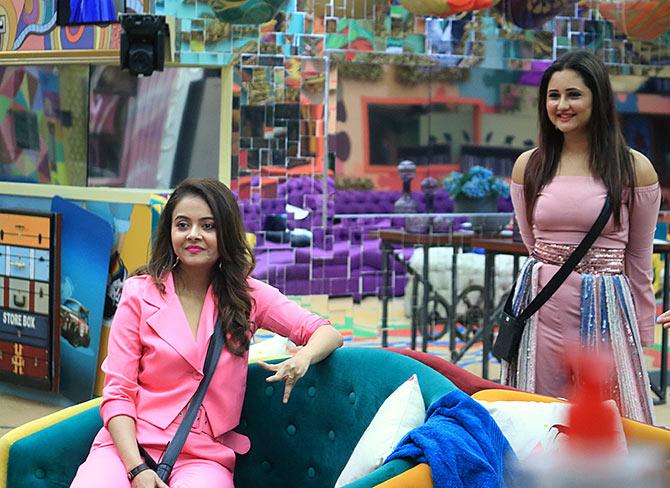 With Rashami Desai and Devoleena Bhattacharjee back in the house, Siddharth Shukla and his good friend Asim Riaz no longer feel confident about their game.
Thursday's episode starts with the housemates resuming the BB Transportation Task. Once again, Asim and his team win the round.
However, fights erupt between Siddharth and Paras Vhhabra as the latter hurts his finger during the task and blames Sid for the same.
Mahira Sharma loses her cool when she learns that Paras is hurt. She asks him to be equally aggressive in the task and that leads to a verbal spat between them and Sid.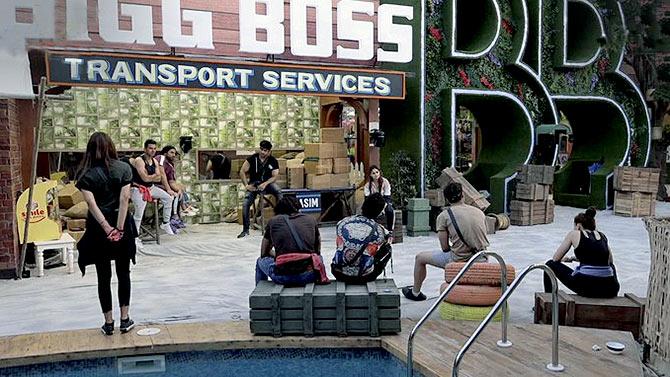 Shehnaaz Gill intervenes and asks Mahira to let Paras fight his own battles. Mahira doesn't like her advice and gets even more angry.
Asim and Sid enjoy watching the drama from the outside. Hindustani Bhau and Shehnaaz also get into a heated argument when the former tries to bring up Himanshi Khurrana's conversation. Shehnaaz gets annoyed when Shefali Jarivala calls her Punjab ki Rakhi Sawant.
Shehnaaz is about to retaliate, but Paras asks her not to stoop low to maintain her dignity. For the last round, Paras asks Arhaan to sit it out and he starts planning with Kesari Lal Yadav and Tehseen Poonawala about the game. In the end, Asim's team wins the captaincy task.
Later, in the kitchen area, everyone is annoyed when Himanshi says she doesn't know how to cook khichdi. Hindustani Bhau comes to her rescue. Later, Arti and Asim have a small argument and the latter tells Sid that Arti has changed after becoming the captain.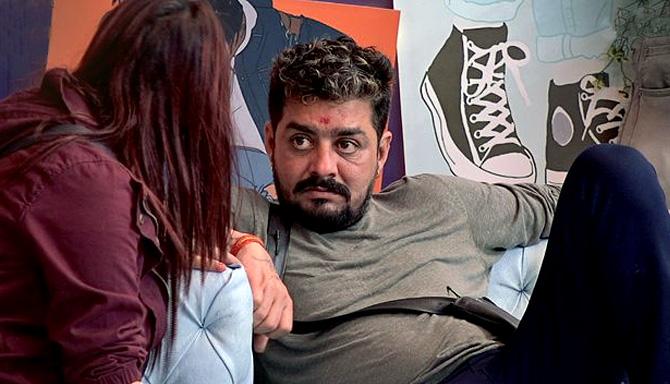 Shehnaaz talks to Paras and the others about her bonding with Shukla. She states she genuinely cares for him and has never said anything about him behind his back and that's how it will be for the rest of the journey inside the Bigg Boss house.
The next morning, Arti confronts Asim about his remarks on her as a captain. She is upset and expresses her disappointment.
Asim then discuses Arti with Sid and they conclude that she is no longer a part of their group as she has been bonding with other housemates.
Later, Sid discusses Sana with Hindustani Bhau and how she has been switching groups since the beginning.
Around mid-afternoon, Arti talks to Shefali about her equation with Sid and Asim. She tells her that she is hurt by their behaviour and no longer wants to be a shadow.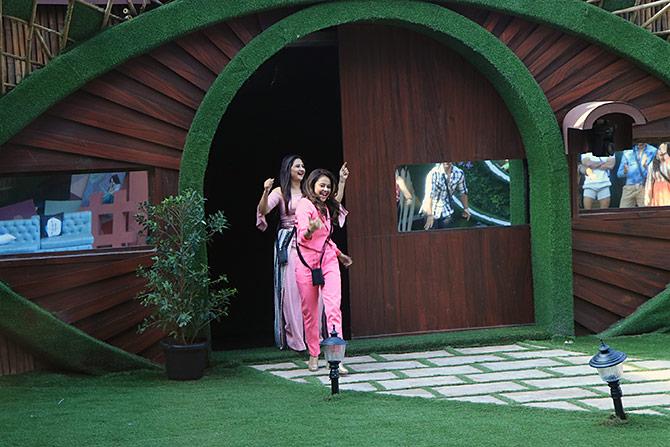 After sometime, the door bell rings and the housemates guess who is coming.
Shehnaaz says it could be Rashami Desai, Devoleena Bhattacharjee and Shefali Bagga. She is partly correct as Rashami and Devoleena enter the house dancing to the peppy number Tune Mari Entryaan.
Everyone is elated, especially Mahira and Paras. Sid and Asim doesn't seem happy and walk away from the scene.
Rashami and Devoleena greet everyone and later speak to Paras and Mahira about what's happening in the house. Of course, they discuss Shukla.
Rashami also has a one-on-one conversation with her good friend Arhaan and the two indulge in fun banter. She also talks to him about Sid and Asim.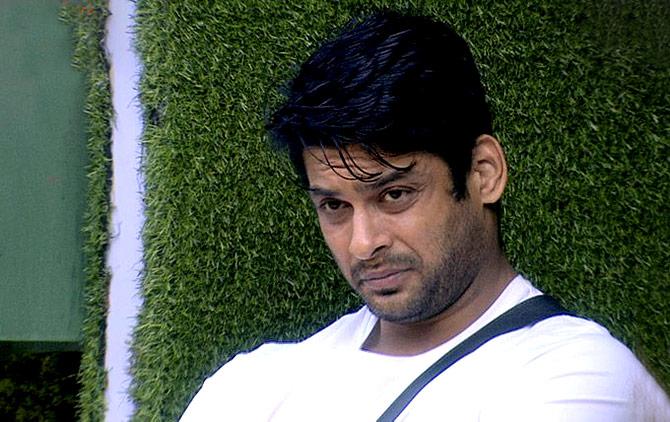 Sid talks to Asim about the new twist and tells him that their group is now weak.
Asim tells Hindustani Bhau about Rashami and how she is fake, but the latter makes it clear that he will stand up against anyone who is wrong -- be it Rashami or even Siddharth.
Shukla has a conversation with Arti and it doesn't go well. It seems clear that Arti won't play alongside Sid and Asim any longer.
With that, do you think Sid and Asim's journey is going to be rough inside the house from here on? Let us know your thoughts in the message box below!