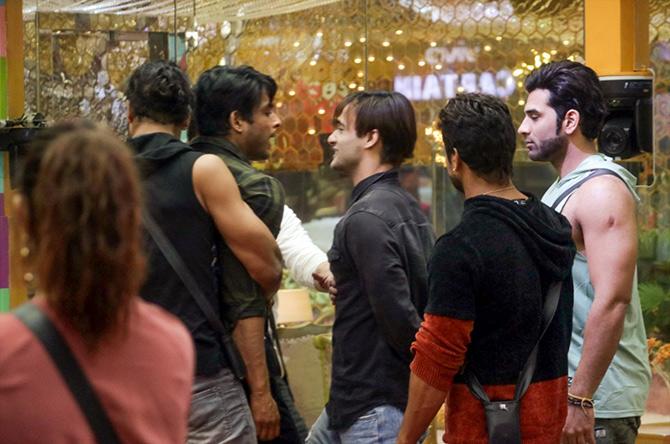 After Siddharth Shukla and Asim Riaz's showdown in the last episode, equations have changed drastically inside the Bigg Boss house, as Mahira Sharma and Paras Chhabra are now supporting Sid.
Wednesday's episode starts off with Asim trying to make Vishal Aditya Singh understand that he stopped Siddharth earlier in the day as he was getting too aggressive with Rashami Desai. He says that he was helping him as a friend but Sid took it the wrong way.
Siddharth reiterates saying that he is afraid of Asim and hence pushed him away.
This irks Asim and they pick up a fight again.
Paras blames Himanshi for Asim's aggressiveness but she gives it right back, telling him to stop playing games with her.
Arti and Shefali end up fighting with Shehnaaz as she tries to instigate Asim to hit Siddharth.
When things get out of control, Bigg Boss warns Asim and Sid to maintain a distance and not get physical.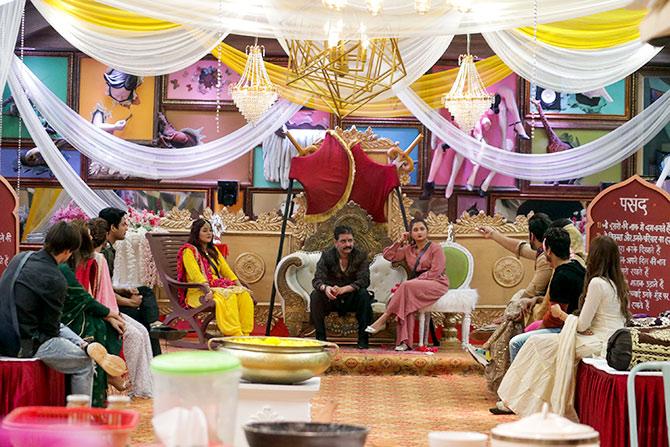 When things get normal again, Rashami asks everyone if they can start the task again.
The contestants laugh, and Vishal wonders how she can think about the task when the atmosphere is so intense.
Devoleena Bhattacharjee tells Rashami, Khesari Lal Yadav and few others how Paras and Mahira have suddenly become friends with Sid.
Before going to bed, Rashami, Shefali, Bhau and Shehnaaz have some fun talking about the task. Sid tries to brainwash Himanshi against Asim.
The next morning, Shefali, Himanshi and Asim talk about Siddharth and how he gets angry when they don't listen to him.
They also strategise about the task and captaincy contender.
Arti has a word with Sid and tells him that both Vishal and Paras aren't trustworthy, as they have said some things already to other housemates regarding the game and the whole fight situation between him and Asim. When Sid confronts both of them, they lie to his face.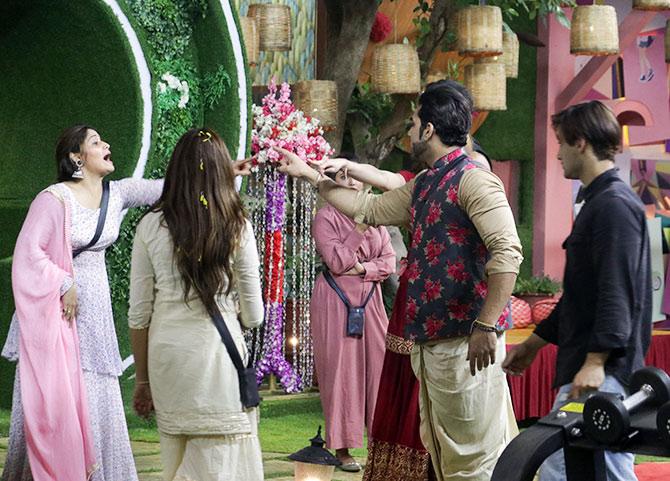 In the garden area, Paras tells Devoleena that Rashami should have supported Shukla and not Asim during the fight as it would have made her look good.
Shehnaaz and Sid discuss the captaincy and feel Vishal should be made one.
Rashami wants to become the captain but Shehnaaz tells her no one wants that, and Paras and Vishal agree.
In the afternoon, the Swayamwar task resumes.
When Shehnaaz asks Sid to say a few good things about her mother Rashami, Sid agrees but ends up saying nasty things and spoils the mood again.
Vishal tries to entertain but Shefali and Mahira start fighting during the task.
When Asim is asked to say good things about Sid, he does but sarcastically.
After the first buzzer, Team Paras is given a point and they start decorating the mandap.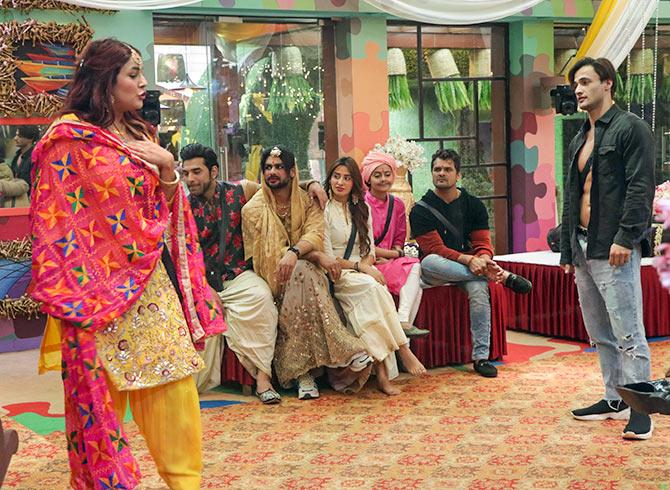 Sid and Mahira get into a friendly banter, which surprises Devoleena.
Rashami talks to Devoleena about choosing Bhau as the captain as he might save her. Devoleena goes to Vishal and discusses the same but he says why would anyone save Rashami as she does not have a strong bond in the house. Paras and Mahira laugh when they hear the conversation.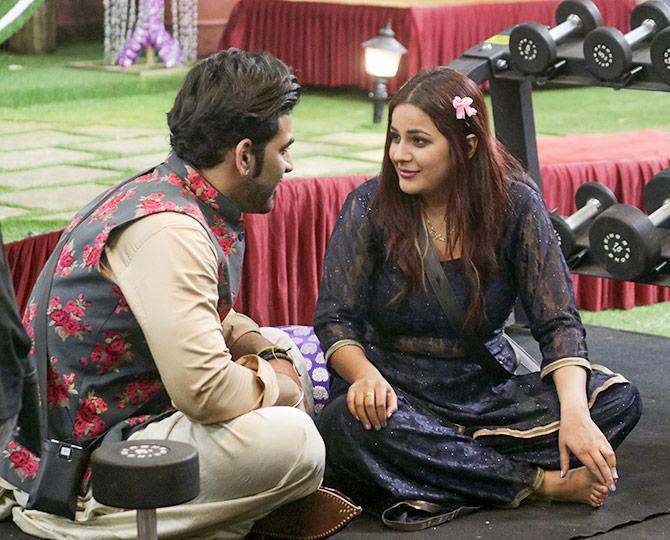 When Arti and Shefali are decorating the mandap, Shehnaaz destroys it even though the rules states that she cannot.
This leads to another fight but ultimately Shehnaaz, Rashami and Bhau declare Paras and his team as the winners.
But the question remains: Who will be the next captain? What do you think? Tell us in the message board below.