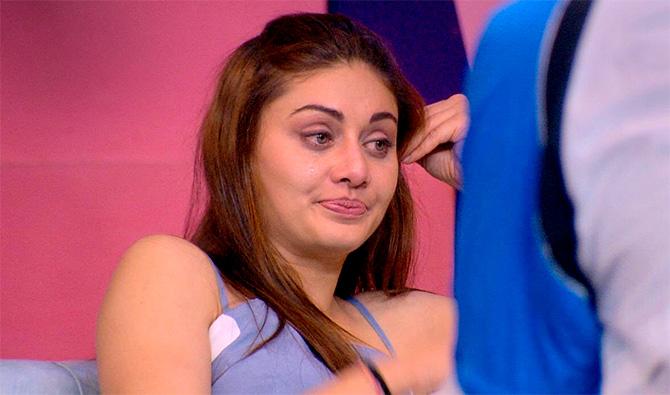 The episode starts with Sidharth Shukla and Paras Chhabra discussing about Arhaan being a joru ka ghulam. They get miffed when Khan uses the cheese slices they had won in the luxury budget.
A fight breaks out between Arti Singh, Shefali Bagga and Madhurima Tuli.
Arti asks Shefali to prepare breakfast at once whereas Madhurima yells at Bagga for asking her to clean dishes since morning.
In the bedroom area, Hindustani Bhau hangs out with Shehnaaz Gill, who is missing Sidharth.
Bhau has removed his mic as Bigg Boss hasn't sent a photograph of his kid that he has been requesting for a few days now.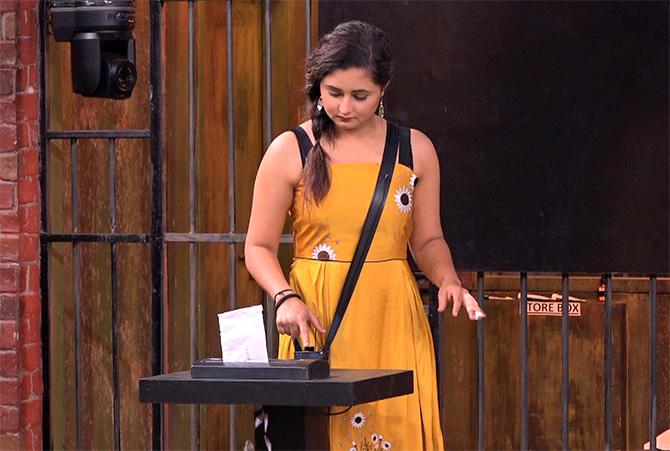 In the afternoon, Bigg Boss announces the new captaincy task called BB Post Office.
But before commencing the task, Bhau is asked to wear his mic and he does as Vikas Gupta manages to convince him.
The task is an emotional one, as contestants have got letters from their families.
But there is a catch.
Every time the song Chitthi aayi hai is played, the contestants have to gather around the garden area near the post boxes.
Bigg Boss will then announce the name of the housemate whose letter has arrived.
When the buzzer goes off, contestants have to search for the letter amongst the empty envelopes.
Whoever finds the letter can either destroy it or give it to the housemate it belongs to.
But to enter the captaincy race, the letter must be destroyed.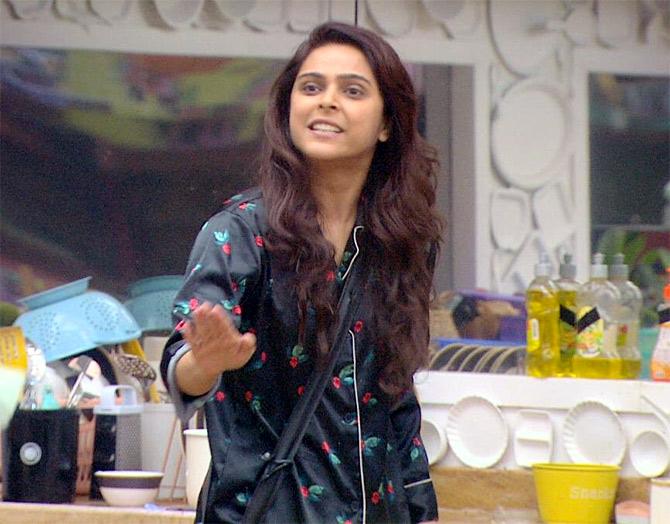 The first letter arrives for Shehnaaz Gill.
Since Rashami is injured, Bigg Boss declares that anyone can help her in the task. Vikas Gupta finds the letter and asks Rashami to take the final call.
She decides to destroy the letter and becomes the first contender for captaincy.
The next letter is for Arti Singh and Asim finds it. Instead of entering the captaincy race, Asim hands over the letter to Arti and she expresses her gratitude with a tight hug.
Everyone gets emotional as Arti reads her letter and breaks down.
Bigg Boss reprimands Shefali Jariwala as she tells Vishal Aditya Singh and Asim to destroy her letter if they find it as she has already got her husband's message from Gupta.
Bigg Boss asks Shefali to destroy her letter without reading it. This upsets her and she asks Asim and Vishal to win the task as she sacrificed her letter for them.
Asim gets annoyed and retaliates saying that Shefali hasn't made any sacrifices for them, and she should stop saying so because she made a foolish mistake knowingly.
Vikas destroys Rashami's letter despite the fact that Bhau handed it to her.
Asim yells at Rashami and tells her to stop acting dumb and fight with Gupta for snatching her letter.
When she confronts him, Gupta claims he is here to play and that she doesn't need the letter as she already has emotional support in the form of Arhaan inside the house.
The last letter is for Hindustani Bhau and Shefali finds it.
She immediately destroys it and enters the captaincy race.
This irks Bhau as Shefali is the closest to him in the house.
Asim is also upset and states that Shefali shouldn't have destroyed his letter.
She tries to make Bhau understand her point of view but Asim intervenes and tells Bhau not to buy her story as she doesn't care about anyone.
Asim continues taunting Shefali for betraying Bhau.
They get into an altercation and Shefali says that she longer wants to have any sort of friendship with him.
---
Namrata Thakker has been covering the entertainment beat for more than seven years and has quite the eye for celebrity fashion. She can be contacted at movies@rediff-inc.com
---