'She's so pretty, she really brings the screen to life. She adds glory.'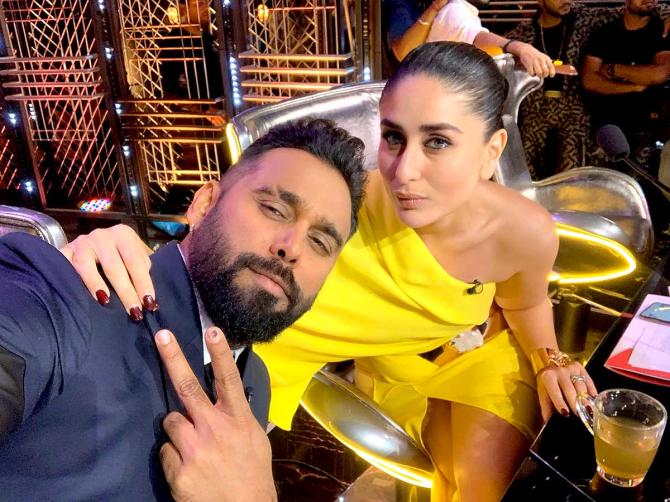 Kareena Kapoor has performed some amazing song and dance scenes in Hindi movies.
Some of them have been choreographed by Bosco-Caesar, and they consider her their lucky mascot.
"It's not that she has become a better dancer over the years. She is the way she is," Bosco Martis tells Patcy N/Rediff.com.
We continue Kareena's 40th birthday celebrations -- yes, Bebo turns 40 on September 21 -- with Bosco's favourite Kareena songs that he choreographed:
Kareena is as real as she can be.
If you meet her in her home space or at the work front, she will be the same.
As an actor, she will translate on camera, but as a human being, she's just the same.
On the sets, she does her work and is very professional.
She's very energetic.
I have never experienced a situation where she has been rude to anyone.
There is never any tension when she is around. It's always fun.
She is a natural performer.
She knows her flaws and knows her unique advantages, so she plays to that.
It's not that she has become a better dancer over the years. She is the way she is.
I think she is very graceful.
When we were judging Dance India Dance, she heard about my journey and struggles and she had tears in her eyes.
I was shocked to see that sensitive side of her.
Even if they are stars, they are still humans and I could see that side and it was really endearing.
It's Rocking, Kya Love Story Hai
The first time I met Kareena was during the song Its Rocking.
She was a diva and her energy was infectious.
We had created a paparazzi situation for the song and with her in the song, that really came alive.
You feel Kareena has that power to attract the paparazzi.
She demands the attention and it is totally deserving.
She performed the song so well.
She's got some really good energy which translates on screen.
Nagada Nagada, Jab We Met
Even Imtiaz (Ali, director) was shocked when he gave us Nagada because it is a traditional folk song.
When we came up with the Nagada dance moves, Bebo loved them.
I think Bebo loves hook steps.
She knows that once the hook step gets popular, it will register in people's minds.
And she definitely has an opinion.
She shares her opinion and then leaves it to the choreographer.
Mauja Hi Mauja, Jab We Met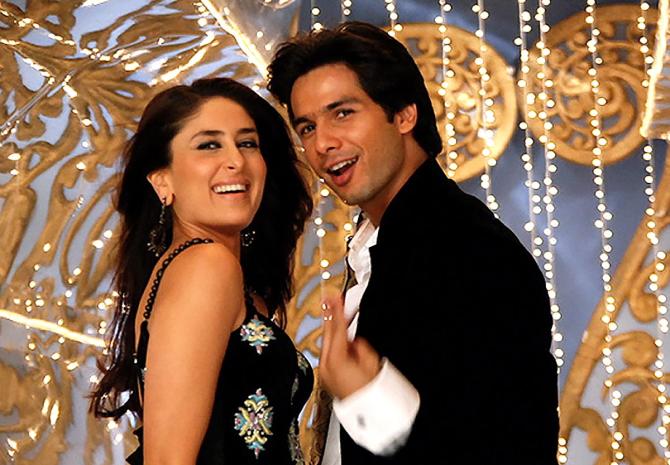 Mauja Hi Mauja is another stylised song that we had.
It's a high voltage song.
Imtiaz is such a storyteller that he does not like to shoot a music video, it's like corrupting his world.
But at some point, he surrendered and we created this song.
You have never seen Geet (Kareena's character in the film) wearing those outfits and he surrendered there too.
Kareena knows her styling, she knows her body language.
With Shahid Kapoor, the whole energy translated so well and it was good to see them dance their hearts off.
Zoobie Doobie, 3 Idiots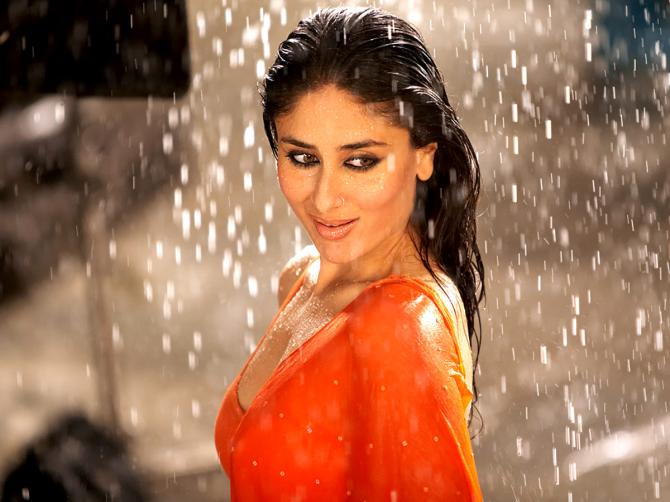 Kareena is my lucky mascot.
We worked together for 15 years and got our first award for Zoobie Doobie. Later, we won a Filmfare Award for Auntyji (from Ek Main Aur Ekk Tu).
Aamir (Khan) and Hrithik (Roshan) are also my lucky mascots.
Raju (Hirani, director) had a concept and we improvised on that. That's how Zoobie Doobie came together.
It was a very simple concept but well executed in the fun space.
Aunty Ji, Ek Main Aur Ekk Tu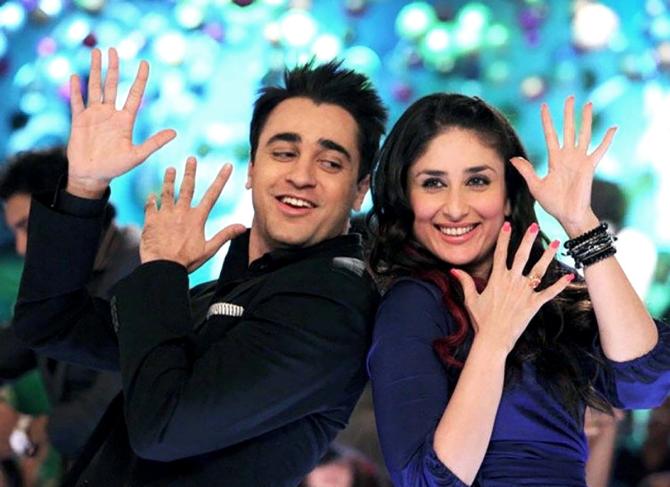 With Auntyji, I don't know how we got the Filmfare Award, but I think it's the energy and the way everything was done so casually.
I feel that world was made more real by Kareena and Imran Khan.
Kareena just loves her world of acting, song and dance.
She's a thorough performer, and loves every bit of it.
Bebo is born to act; she is born to be a diva.
Chandigarh Mein, Good News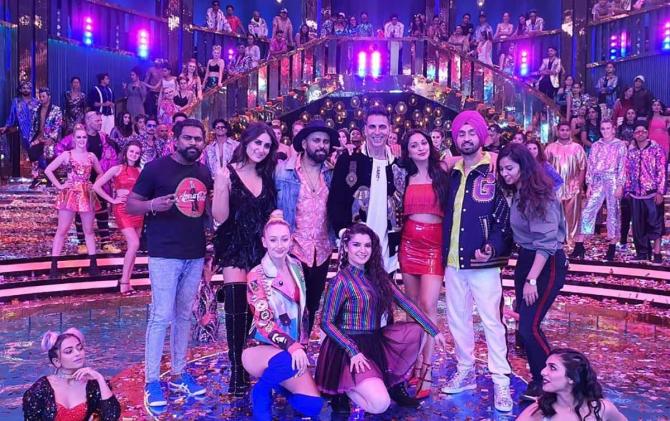 The most recent song we did together was in Good Newws, Chandigarh Mein.
We had massive sets, Karan Johar directed that song with me.
There was Diljit Dosanjh, Kiara Advani and Akshay sir (Kumar).
It was a colourful and vibrant song.
She's so pretty, she really brings the screen to life. She adds glory.