'Film shooting is a long process, and it is important to have a good bonding with the person you are going to spend six to eight months of your life.'
'Baaki, film toh bann jaati hain.'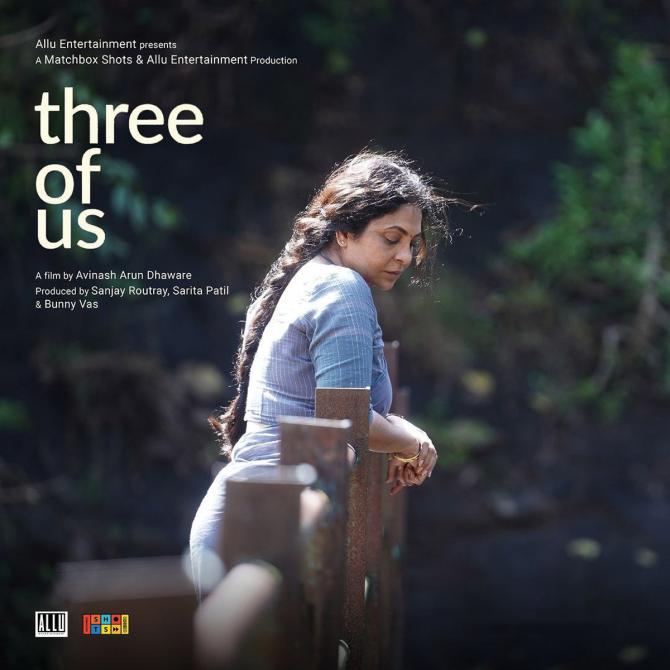 Cinematographers often turn to direction as their next step in the Indian film industry.
But Avinash Arun Dhaware has a different story.
Before he could build his resume as cinematographer, he got an opportunity to direct a feature film -- Killa (2014), which Rediff.com Critic Raja Sen hailed as a 'a beautiful, beautiful film'.
Based on his childhood memories, Killa was an ode to the Konkan region in Maharashtra. It was awarded the Best Feature Film in Marathi at the National Film Awards.
Avinash is also the DoP (director of photography) behind the striking visuals of films like Drishyam, Masaan, Madaari, Hichki, Love Per Square Feet and Karwaan among others.
His next feature film Three Of Us, based on a script co-written by him, is already being acclaimed for its elegant story-telling.
The film stars Shefali Shah, Jaideep Ahlawat and Swanand Kirkire, and it premiered to glowing reviews at IFFI 2022. Like Killa, Three Of Us is also set in the Konkan region.
In a telephone interview with Mayur Sanap/Rediff.com, Avinash Arun Dhaware reveals, "My brain is always occupied with past experiences and imageries. When your feelings are strong, they turn into a story. And when the story comes, I feel it should be translated into a cinematic experience."
You started your FTII journey at age 16. Were you always inclined towards films? Getting in at such an age is uncommon because the institute accepts only graduates.
It happened because of my father. He used to watch a lot of films, one or two every week.
He would fondly talk about Guru Dutt, Bimal Roy and Hrishikesh Mukherjee. That's how I got acquainted with films.
I was based out of Talegaon (a town north of Pune) and I used to travel to Pune with my father to watch the latest films. When I was in Class 8, I watched Subhash Ghai's Pardes and I remember liking its music.
In an interview, Mr Ghai stated that he studied at FTII and that's how I got to know about the institute.
After Class 10, I visited the institute only to realise that it offers post-graduate courses.
So what did you do?
I started voluntarily assisting on student projects there because they always need extra help to set up the production, etc. At that time, I did not know whether I would be pursuing cinematography or direction or something else.
I ended up assisting about five batches.
I got in touch with Umesh Kulkarni at the institute, whose student film had just received an award at a film festival in Dubai. I asked if I could assist him on his diploma film.
My main passion was music. I wanted to do something in music, but that did not happen because I couldn't study it.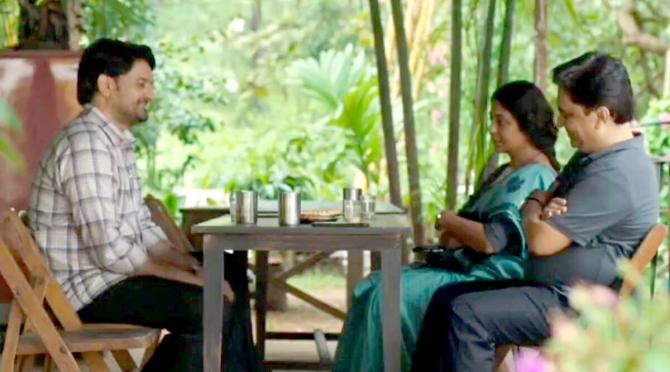 What kind of cinema did you grow up watching?
I grew up watching Bollywood, yaar.
My favourite film-makers were Subhash Ghai, Guddu Dhanoa, V Shantaram, Hrishikesh Mukherjee, Sai Paranjpye, Shyam Benegal and, of course, Guru Dutt. He is the first film-maker I read extensively about even before my FTII days.
But the film that really changed my life was Satya.
I was just 13 when I first watched it, and it really did something to me. I remember it was censored for adults only, but I somehow managed to get in the theatre and ended up watching it multiple times over the next few days.
Kundan Shah's Kabhi Haan Kabhi Naa also influenced me as a child.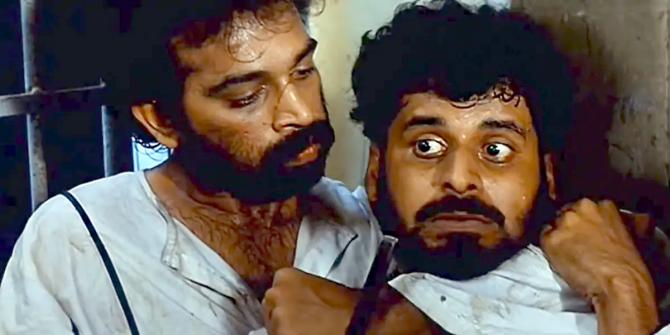 Have you ever got a chance to tell Ram Gopal Varma that you loved Satya?
(Laughs) No. Once we happened to sit across the table in a restaurant. I just observed him quietly.
I would like to meet him someday and tell him how much I admire his early films like Rangeela, Company, Satya.
You have spent close to 10 years in FTII. How did that experience shaped the film-maker in you.
FTII is my home; it is like my second mother.
Everything I know about my craft is learned from the institute.
My interest in cinematography started growing only when I began assisting for short films there.
But I never considered getting into direction myself.
I used to think finding a producer is so tough and film-making is such an expensive art, why anyone would invest in my project?
I come from a very modest background. I had no support when I started out.
While doing cinematography, I asked someone how much one can earn from doing this job. The income per day was around Rs 2,000 to Rs 3,000. I thought if I have this skill, at least I won't die hungry.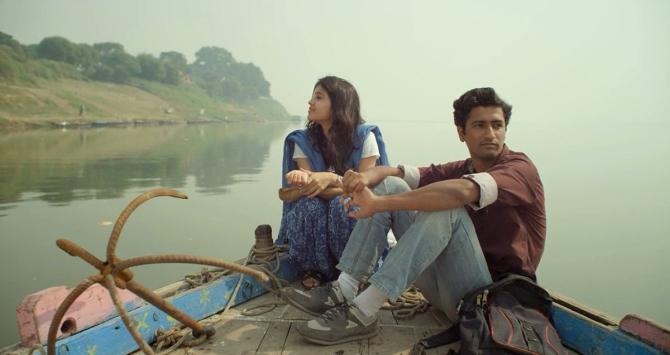 How did your journey into the film industry begin?
While studying in FTII, I got a chance to assist Sumitra Bhave and Sunil Sukthankar. I worked in the art department on two Marathi projects.
This experience of a film set was very different from the student projects at the institute.
I learned a lot from these two great film-makers.
Your first major breakthrough in Hindi was Masaan. How did you land that film?
I met Neeraj (Ghaywan, director) when I was shooting Anurag Kashyap's short film, That Day After Everyday (in 2013).
Neeraj asked me to shoot a promo for the film. He was pitching this script to the Sundance scriptwriters lab.
After that, we became friends and he asked me to shoot Masaan (in 2015).
The DoP is expected to be the first person to align with a director's vision. Tell us about the process of building this partnership.
For me, friendship is the key whoever you are working with.
Film shooting is a long process, and it is important to have a good bonding with the person you are going to spend six to eight months of your life.
I shared a very good bond with my directors, be it Neeraj Ghaywan (Masaan), Nishikanth Kamath (Drishyam), Vasan Bala (Geek Out, Bunny) or Prashant Nair (Tryst With Destiny).
Baaki, film toh bann jaati hain.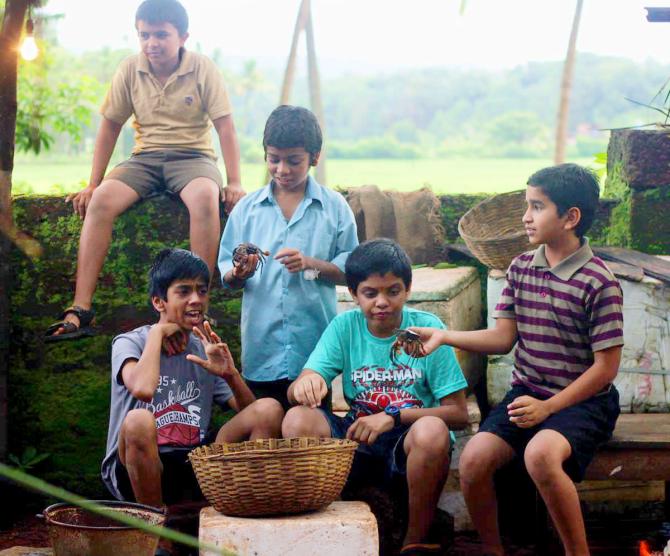 How did Killa happen?
When I came to Mumbai, I was confused about what I wanted to do.
I started working in an advertising agency because that's what I did during my FTII days.
But I realised it was not the medium I was comfortable in. I preferred long format, a narrative style of storytelling.
Then I met Ajay Rai for his feature film which I was supposed to shoot as cinematographer. They showed me the script and I did not like it.
Ajay asked me if I knew anyone from FTII who would work on this film because they had the funds.
I proposed my story idea, which happened to be Killa. They liked the script and decided to produce it.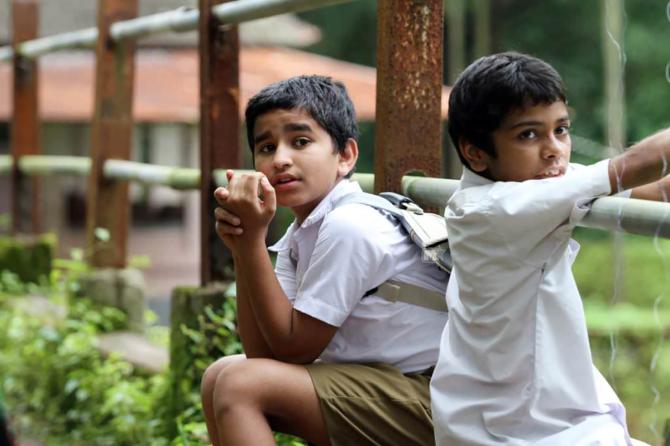 Did Killa help your career?
After Killa, it was a difficult time for me as I could not find my second film for five years.
I used to have a wish list of people I wanted to work with, but now I don't plan things.
Who is in your wish list?
Oh, there are many film-makers.
Nagraj Manjule and Chaitanya Tamhane are two names that come to mind.
I was thoroughly impressed by The Disciple. Such expression and honesty is rare in films.
Do you see the advantage in working as the director and DoP of your film? That's a lot of work.
Oh, of course. Camera is the main instrument through which everything is captured and processed in the art of film-making, and I am extremely comfortable with the camera.
Being the cinematographer of my film, I can save a lot of time as I don't have to explain to anyone else what kind of shot I want.
There are no ego clashes.
Also, I like to be there in the game rather than sitting in front of the monitor because that makes me a little anxious (laughs).
There is this conception in Bollywood that DoPs are not good film-makers. That's not true. If you see in the West, the situation is different. Christopher Nolan has shot his own films; Paul Thomas Anderson did the same for a couple of his films. There is (David) Cronenberg, and Steven Soderbergh.
My first film was in 2002. It's been 20 years of doing this work and I think I have a good experience to manage both things.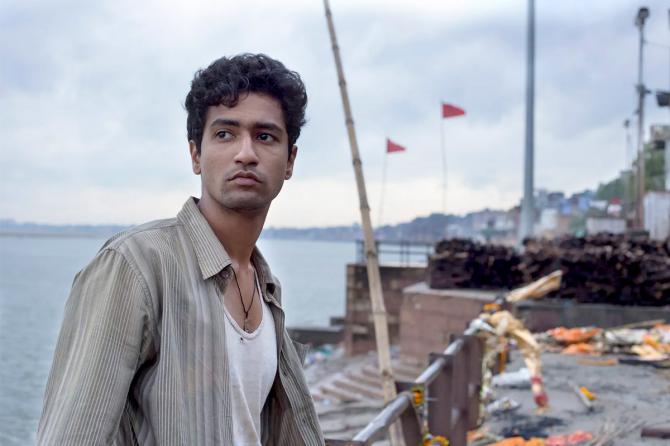 Both Killa and Three Of Us are set in the Konkan. What makes this region so special? Do you think of a place before setting up the story?
For me, setting is very important. I spent most of my childhood in the Konkan and the Sahyadri mountains, and my soul was raised over there. I like this region a lot. Of course, the land is visually and culturally very rich.
Before beginning the shoot, we do recce of a new place and a lot of interaction with local people is involved. Having empathy is very important when you want to understand the people.
That's how I shot Masaan in Varanasi even though I do not belong to the region. I am currently feeling the same excitement as I have begun shooting my next project in Nagaland.
Also, cinema is a powerful medium to know the world.
I know about Russian culture because I have watched Andrei Tarkovsky films.
Had I not seen Nuri Bilge Ceylan films, I wouldn't know about Turkey.
You know about Japan because of Akira Kurosawa films.
Bong Joon-ho and Park Chan-wook films help to know about Korea and its people.
Cinema is more than a 100-year-old art form and it is still going through an evolution process. And we are all part of that.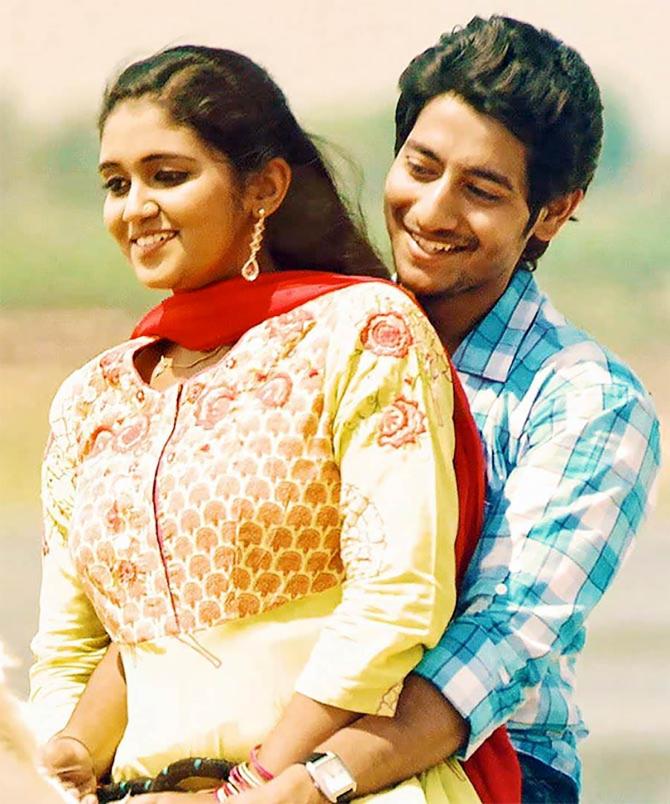 In times when regional cinema is gaining momentum, the Marathi film industry lags behind in spite of the fact that there's no dearth of talent.
The Marathi film industry is trying to get into a commercial zone, but I believe there is no inherent audience for that within the state of Maharashtra.
Most of our revenue is generated from Mumbai, but the city is dominated by Bollywood films.
Nagraj Manjule's Sairat managed to reach a wider audience, but that's the only shining example.
Also, the industry has not created a star value. We have the talent and craft, but we do not have, say, a Rajinikanth, a Mahesh Babu, a Mohanlal, or a Rishabh Shetty or Yash.
The southern industries could create star power because they are extremely rooted in their culture and at the same time, they acquired the craft at a very sophisticated level.
If you look at the work done by Mani Ratnam, Priyadarshan, D Rama Naidu, and now, S S Rajamouli, their craft and dedication is well supported by great production. Laxmi aur Saraswati ka accha combination hain wahan.
In Marathi, we are struggling with budgets. Most films are better or worse versions of whatever happening is on television. A quality film comes only once in a year or two.
Even Bengali cinema has come to this level.
Both Marathi and Bengali cinema have seen the glory days, but now, the market does not support us. Streaming platforms have started commissioning shows in Malayalam and Tamil, but why don't we have Marathi shows?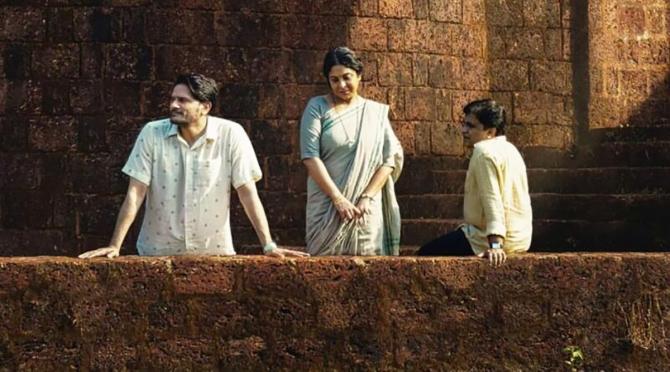 Do you naturally get drawn to nostalgia as theme?
Yes. Our feelings come from memories. What you feel is generally related to the intensity of experience you have had.
My brain is always occupied with past experiences and imageries.
When your feelings are strong, they turn into a story. And when the story comes, I feel it should be translated into a cinematic experience.
But this is a very long process.
Since you like music so much, would you ever compose music for your film?
Definitely. But I want to learn the art of music first.
Would you like to direct a Marathi film again?
Yes. It is not like whether I want to; I am going to (make the film).
I believe the more rooted, the more global it is.
I still have to make my film about the Sahyadri mountains. But it will happen when the time is right.