'Where did that go?'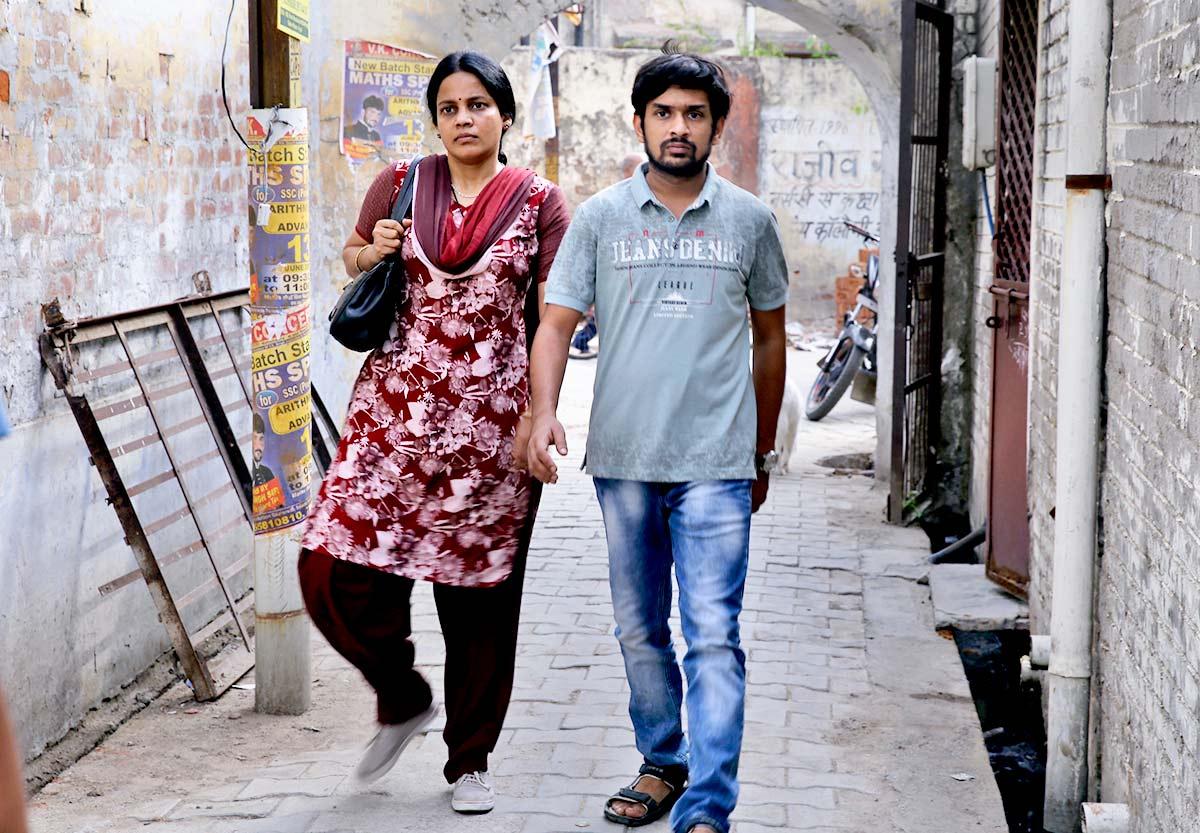 Kanu Behl's first film as director, Titli, a gritty family drama, premiered at Cannes in 2014 and was released in India in 2015. Right after that, Behl met screenwriter Atika Chohan (Waiting, 2015; Chhapaak, 2020) and together, they started working on Agra.
Set in Uttar Pradesh, where the film-maker hails from, Agra explores complex family dynamics through the lens of a sexually repressed 20-something man, portrayed by newcomer Mohit Agarwal.
The film also features Rahul Roy, Vibha Chibber, Sonal Jha, Aanchal Goswami and Priyanka Bose in pivotal roles.
After seven years in the making, Agra will be screened at Cannes on May 24.
Behl, who believes in honest storytelling and steers complex and unusual subjects in his films, insists he is essentially just looking to make cinema that would bring nuance in today's polarised society.
"I've experienced a certain degree of sexual repression myself," Behl tells Mayur Sanap/Rediff.com, "I've often asked myself why am I not able to express myself in other ways or in a more open way about my own sexuality? That was the central impulse when I started exploring the idea for this film."
The first of a two-part interview:
What is Agra about?
The film is about many things.
It's about love.
It's about desire.
It's about sexuality.
It's about our most intimate moments.
Our sexual moments are our most intimate moments, where we are in union with someone in some sort of truth. And the truth reveals itself in a sexual act.
When I was thinking of a film about desire, I wanted to explore moments between human beings where they are trying to find some sort of truth and figure out what is love, what is sex and what is transactionality.
The film is about a boy who lives in a sexually repressed house. He senses dishonesty in relationships, and doesn't like it. He also doesn't like that nobody talks about it.
He is on his own journey, his own quest to have a relationship that is honest, meaningful and truthful.
Of course, we don't exist in a vacuum. There is a social, cultural and political context to our lives.
It was interesting for me because not only did I want to deep dive internally and emotionally with the character, but I also wanted to understand him from the outside and find out why there is such widespread sexual repression in our lives or in our country.
Ours is called the land of Kama Sutra, but what happened to that? Where did that go? Why don't we express ourselves the way we are able to?
We are one of the two most populous countries on the planet.
India is very peculiar because even though we have almost as big a population as China, we have significantly lesser landmass.
We are about 1.3 billion people crammed into very little space. The moment you start living within small spaces with many other people, your expression of the physicality of your sexuality changes.
I was interested in exploring this complex, internal, sexual mechanism in a patriarchal society and contrasting it with what happens, and how it influences the physical spaces we live in.
How do the physical spaces that we live in affect our sexual lives?
Because when you are talking about sexual repression, you are also talking about patriarchy.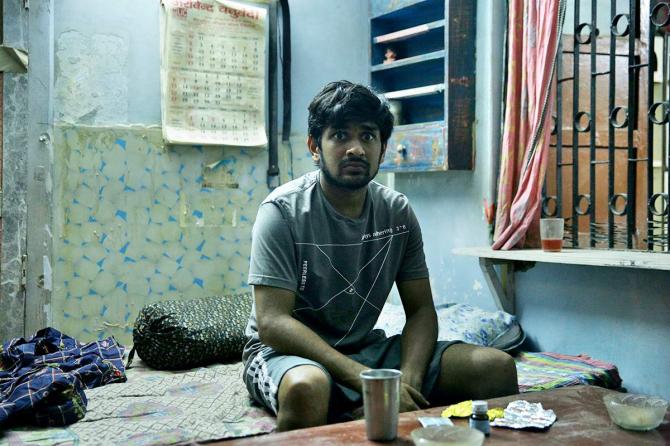 Any specific reason why this film is set in North India? And why is it called Agra?
I grew up there and understand this space very well.
In many ways, patriarchy at its worst is there for us to see in the northern belt of India.
We are a patriarchal country overall, but there is some sort of aggression that I observed while I was living there.
Secondly, Agra has the biggest mental asylum in the country.
We are exploring some sort of a madhouse that is this house, where our characters live.
How much of the film draws from your own experiences?
That's an interesting question because it's a very, very, personal film.
I'm not saying I've experienced everything that you will see in the film, but I've experienced a certain degree of sexual repression myself.
I've often asked myself why am I not able to express myself in other ways or in a more open way about my own sexuality? That was the central impulse when I started exploring the idea for this film.
I saw a lot of other young men struggling with the same thing.
I made some of those experiences a part of the film.
I also felt that I had not experienced the complete sexual whirlpool that Guru finds himself in. I have not fully grasped his psyche.
I was wary about writing a film that would just be a slightly safe outwardly exploration of what he's feeling. So before I started writing the film, I decided to put myself in situations where I could at least come close to what he was feeling.
There are sequences in the film which I would never do. But I had to find ways for myself to feel what he was feeling in a safe way.
Can you give us an example?
In the film, Guru goes to a virtual chatroom to chat with girls.
I went to one of these chat rooms posing as a girl. I talked to boys to figure out what they were saying and feeling.
I wanted to not only just write about this from the outside, but actually be in that situation, without harming anyone else or putting anyone in a difficult situation.
I wanted to come as close to feeling what Guru is feeling before I started writing the film.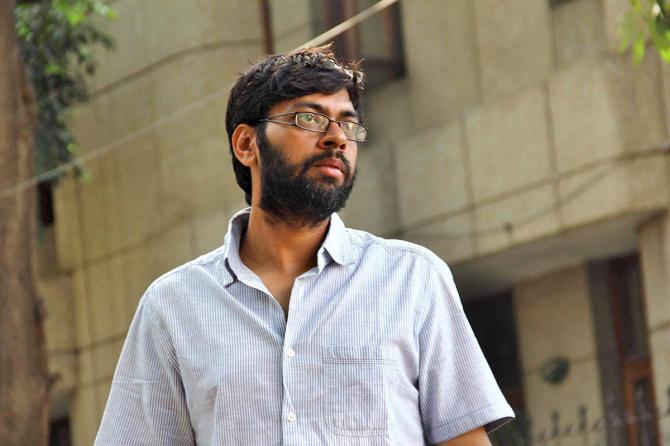 Tell us about your co-writer Atika Chohan. How did you two meet and begin collaborating on the screenplay?
We met right after Titli.
I must have met her around the end of 2015 or the beginning of 2016.
It was a tricky film because we were going to be dealing with a male character who was going to do some really unacceptable things. And that was going to be a very difficult character to swallow.
I also felt it was important to have the voice of a woman in the film to be able to tap into the more honest and fragile feminine part of Guru, not just his masculinity.
A man is not just made of the male side, there is also feminine within a man.
What took you so long to come up with your second feature film?
(Laughs) See, I'm clearly not a Bollywood director. I'm not doing the usual Hindi film.
Right after Titli, I knew that I want to do a film about sexuality and sex, without playing safe. I knew in India, that was going to be really difficult. I was taking up a big battle.
Part of the process was also, as I said earlier, being Guru, becoming Guru and knowing Guru well enough to be able to write about him because I didn't want to cheat.
I knew that there was some Guru in me, but the Guru that I was thinking about was not fully in me.
Then after that is the usual rigmarole; it's a difficult film to make.
For at least the first five-six months, I was scared to write the film. I was unsure whether we would be able to make this film.
I was at the Three Rivers Residency in Italy (a co-working space for film-makers to develop their scripts), and my mentor was Molly Stensgaard, who edits for Lars von Trier.
Molly read the script and asked me why I was making this film.
I said I wanted to talk about sexuality in India.
She said, 'Then why are you scared? Why are you not writing what you truly want to say?'
I said, 'Molly, if I truly write what I want to say, then this film will never get made.'
She replied, 'If you really want to talk about it, you have only one opportunity, so do it right.'
For the rest of my time at Residency -- I was there for about two months -- I tried to gather the courage to decide whether to make this film or not.
The final hurdle was how to find the money.
I had support from Cinemas du Monde (a fund programme granted to foreign feature-length film projects seeking support from French co-producers) but that was just 40 per cent of the money.
That took a year-and-a-half. We do not have a support system for people who want to do anything different than what is just being peddled around.
Fortunately, I found beautiful partners in UFO production and Yoodlee Films, who understood the project and supported me.
We were able to shoot the film in 2019. Since then, we have just been busy trying to get the film right.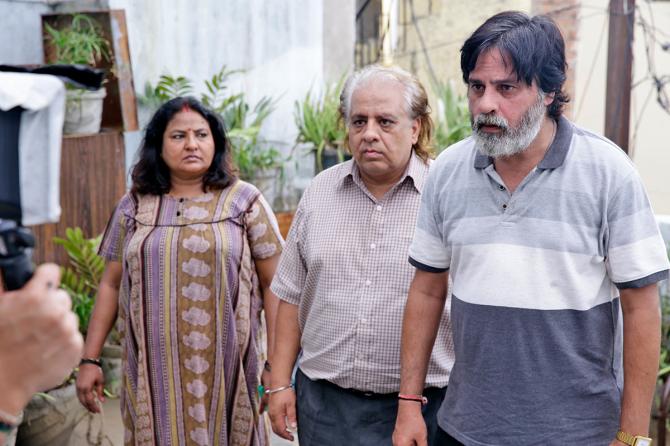 Your films feature relatively unknown faces. Is that a conscious choice on your part?
My film requires a certain commitment from actors in terms of performance.
We did a three-month-long workshop.
The kind of performance I believe in requires an actor to clean out all the other parts they've played so far.
I get the new character to come alive within them. So it is not just play your part and go. It requires a lot of cleansing.
Why is this process important?
(Takes a pause) It is about coming to a central place of quietude, where you are shaant.
This applies not just to actors, but also to film-makers and every other part of the film-making department.
It's basically about being able to wash away your thoughts about the universe around you before you enter a new film.
I often ask people who come in to collaborate with me: 'What is the most important part of a film?'
The most common answer I get is: 'Story.'
But the story, I feel, is the least important part of a film.
Films are essentially about time and space. They are about a certain place in a specific time that you're trying to represent.
So if you watch Agra in the year 2045, you would know how people in 2023 lived. Because it's set in a certain time and space.