Celebrating one of Bollywood's finest cult classics as it turns 20.
Ram Gopal Varma's Satya forever revolutionised the way Hindi cinema views the underworld.]
Until then, Mumbai's mafia scene was either a tool for slick savagery or jeopardous drama, but seldom revealed its murky workings and outlook with as much intimacy and insight as Satya.
Everything about the 1998 cult classic is a masterclass in film-making.
Twenty years later, Satya's popularity stays put and explains why despite lost mojo, numerous debacles and a bulging foot-in-the-mouth syndrome, the world hasn't quite given up on RGV.
On its 20th anniversary, Sukanya Verma looks back at 20 things we love about one of the best and beloved movies of Bollywood.
Depiction of Mumbai's gangster hell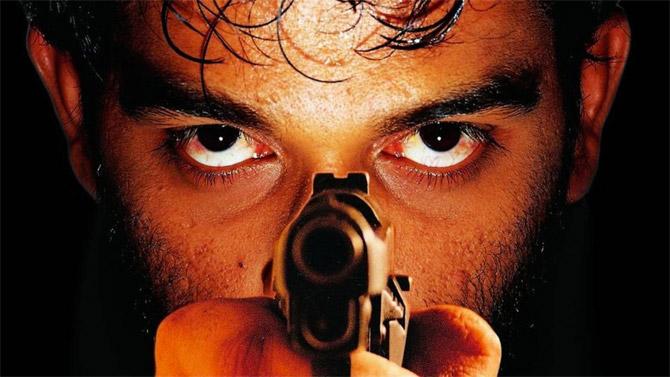 There's good reason why Slumdog Millionaire's Oscar-winning director Danny Boyle credits it as an inspiration and Karan Johar calls it the 'mother of all underworld films'.
Satya's portrayal of Mumbai's criminal, claustrophobic, underbelly shows its stark, grimy side and speaks in a language that is real, rough, yet shares the same everyday concerns as that of normal people.
Big Bad City of Mumbai
Sea-facing landmarks provide serenity and comfort.
Danger lurks around its devious nooks and derelict neighbourhoods.
Crowds and culture lead to chaos and chase.
Mumbai isn't just a backdrop; it's a full-blown character in Satya.
The man playing Satya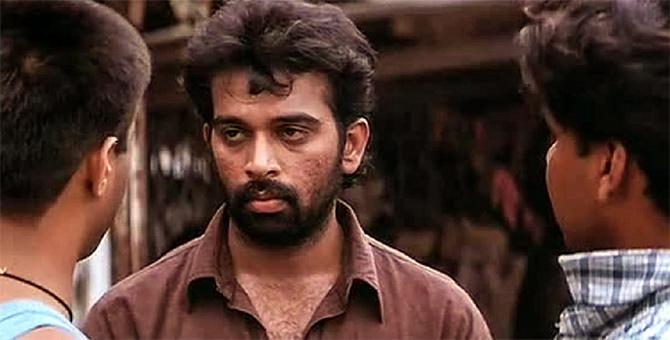 J D Chakravarthy's brooding intensity and sparse speech bolsters the Satya mystery.
He's a man we know little about and even less to root for, but there's something about his unexpressed angst and growing fondness for Urmila Matondkar's Vidya that makes the viewer feel sorry for his fate.
Once again, Mumbai ka King kaun?
But, of course, Bhiku Mhatre's blustering sass and thunder-stealing flamboyance sealed in Manoj Bajpayee's star-making turn is still the talking point of Satya besides fetching him a National Award for Best Supporting Actor.
Boorish sense of humour
Satya's gun-totting inhabitants don't give two hoots for the squeamish.
Their wit is as offensive as their tongue and trade -- whether sharing a crude joke on adultery or strong-arming a creepy Bollywood composer to give their mate's singer sweetheart a chance.
Raw, relentless, violence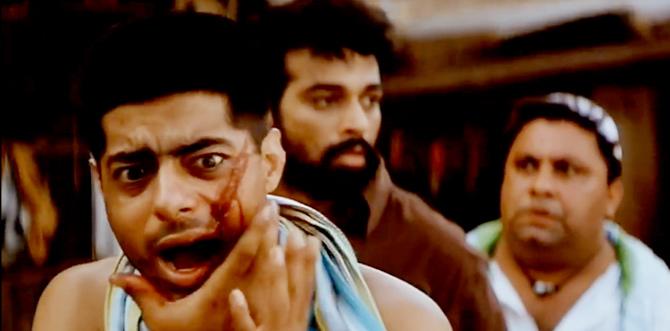 Blood spills easily and endlessly to highlight Satya's cold aggression and volatile line of work.
Bhiku and Pyaari's crazy camaraderie
Bajpayee and Shefali Shah's high-strung chemistry as a bantering husband-wife duo makes no difference in passion or ire.
It's easy to judge, impossible to understand and delightful to witness.
Shefali Shah's fire-breathing delivery!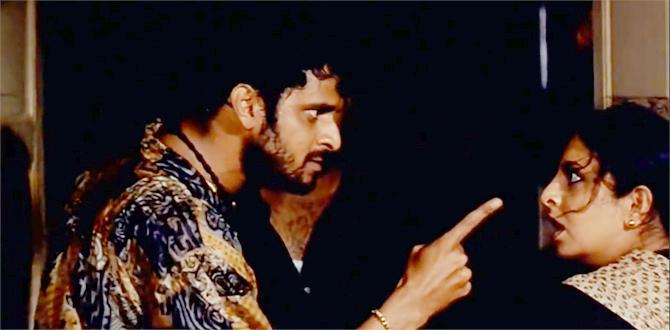 Satya kick-started many young careers including Shefali's.
The actress is flawless in her anger and affection as Bhiku' will-not-take-it-lying-down better half.
The Gulzar-Vishal combo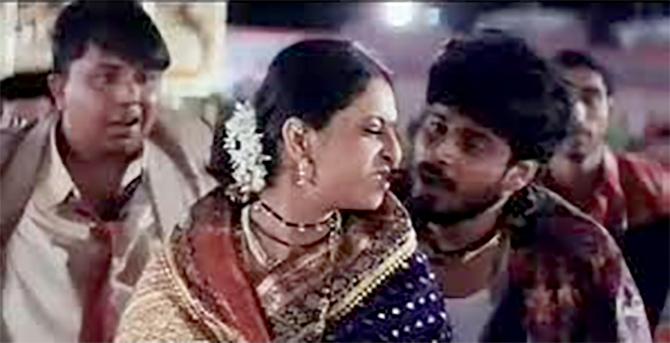 Originally envisioned as a song-less drama -- as ideal that sounds -- Satya would probably feel a lot drier in the absence of Vishal Bhardwaj's exquisite melody and Gulzar's lyrical ardour about gulabi dhoops and kori, karari, bhoon ke utari kudis.
A thumping background score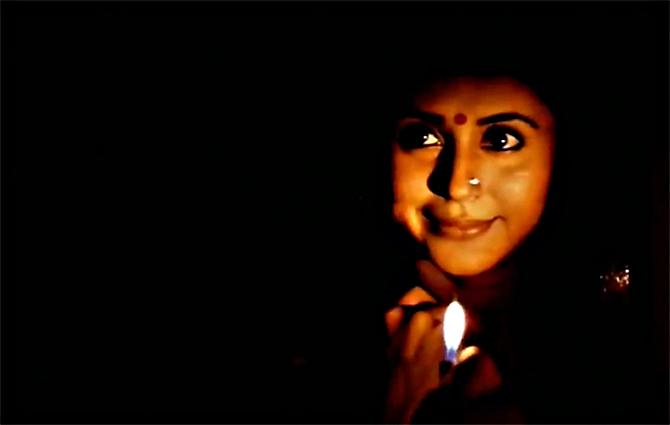 When not taking respite in the afore-mentioned collaboration's dulcet musings, Sandeep Chowta's pounding, haunting and moody background score injects the scenery with a distinct sound of distress and darkness.
Kallu Mama's den and henchmen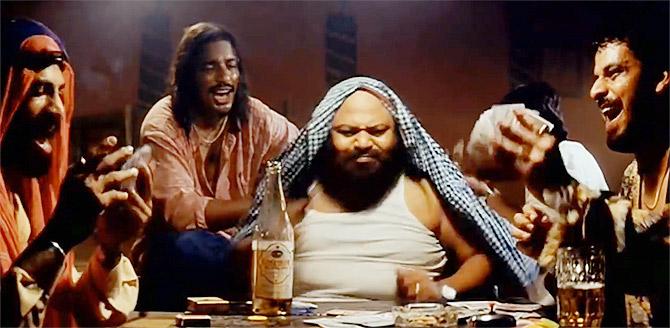 The sidekicks flanking Satya and Bhiku Mhatre aren't feckless beefcakes filling up the frame.
They are nuanced, colourful aids (spot Sanjay Mishra in a blink and miss) promoting the narrative and its sly twists even when doing a drunken jig at Kallu Mama's (a pitch-perfect Saurabh Shukla) lair.
Urmila Matondkar's non-Rangeela avatar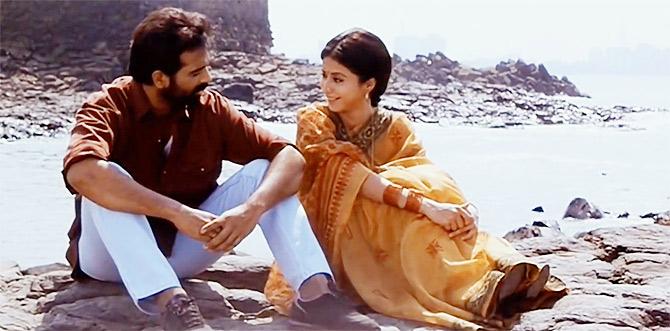 After a sizzling makeover in Rangeela and sexy overkill in Daud, Urmila's simplicity and naiveté does well as the only ray of hope in Satya's otherwise grim existence.
Superlative camerawork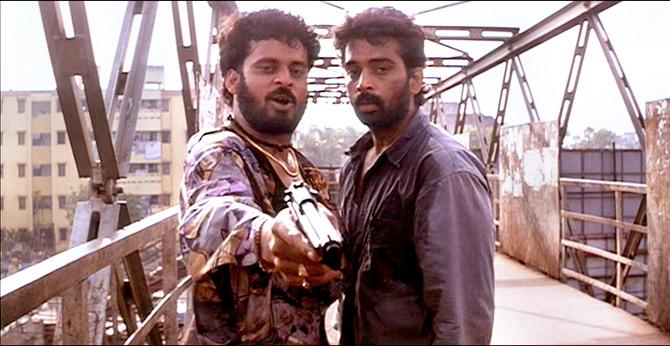 Satya's gritty texture owes a great deal to cinematographers Gerard Hooper and Mazhar Kamran's creative judgement.
Shot in a blue-brown palette, the clever compositions -- a mix of cool camera angles, hand-held view, long shots and noir lighting -- capture the stifling complexity and conflicting emotions of its characters.
Geela, geela paani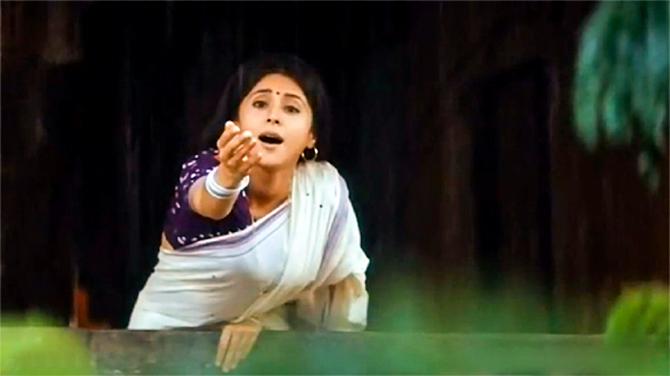 Mumbai and the monsoon are an inseparable duo.
And Ram Gopal Varma uses the elegance and exhilaration of this combination to create striking moments of both -- poetry and panic.
The nimble editing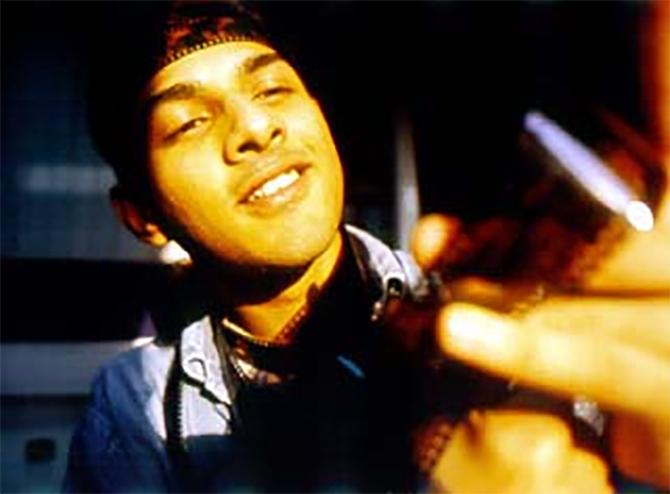 Hard to think a teenager is at helm of Satya's Filmfare Award-winning editing but it's like Apurva Asrani explained to Rediff.com back then, 'Ram Gopal Varma gave me a lot of confidence. He believed a 19 year old can edit a film like Satya.. To him, your past work doesn't matter. He is a man who sees people and sees what he can make them do.'
Potent action sequences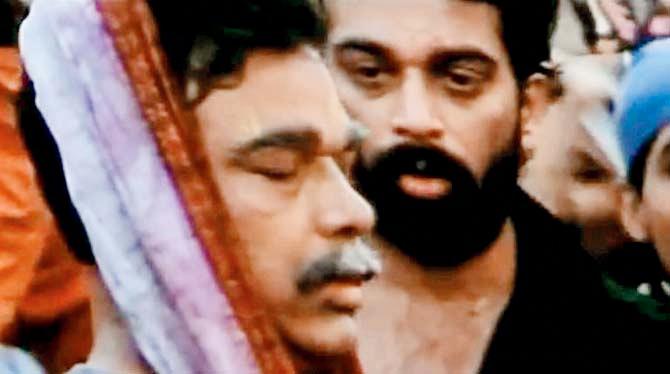 Bullets flying in broad daylight to hit a Bollywood type, shootout at a residential colony, publically bumping off a politician in the middle of a Ganpati visarjan, pulling the trigger at a top cop on his own turf, encounters, gang wars, wild theatre stampede, Satya's active bloodshed gives it all its edge.
The Satya Lingo
'Poora Mumbai lafde main blast ho gaya. Aur Satya ekdum fast ho gaya.'
Not filmi, heavy-handed tapori, but lowbrow street vocabulary occupies the sur, jokes and profanities of the gangster folk of Varma's first in the underworld trilogy (followed by Company and D).
Godfather-level gyaan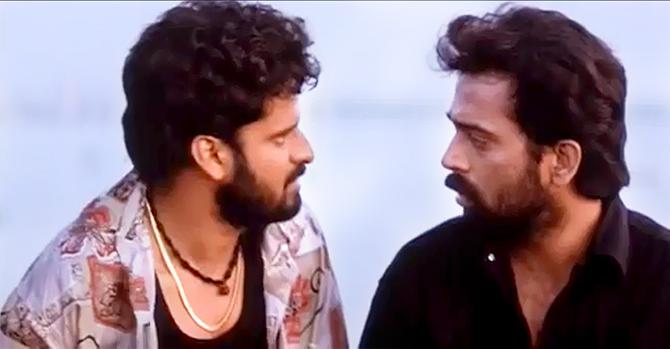 'Politician sabse bada bhai hai.'
'Humein unke darr se fayda hai, maut se nahi.'
'Apne dhande main wohi jeet-ta hai jo pehle haath marta hai.'
There's not abundant dialoguebaazi, but co-writer Anurag Kashyap does throw in some solid punches.
The crazy death toll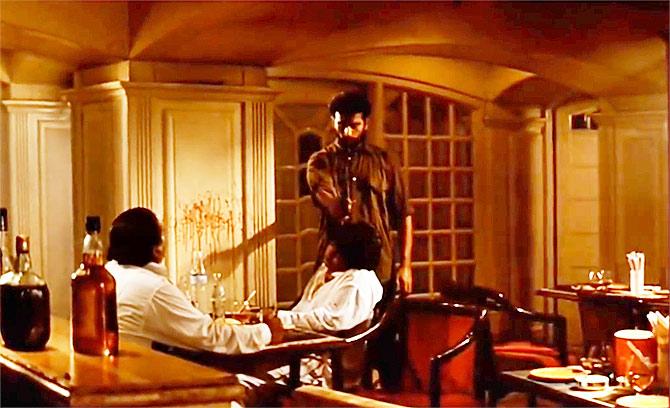 Valar Morghulis applies to Satya as well. Except it's the unforeseeable manner in which everyone departs that still blows the mind.
An uncompromisingly bleak tone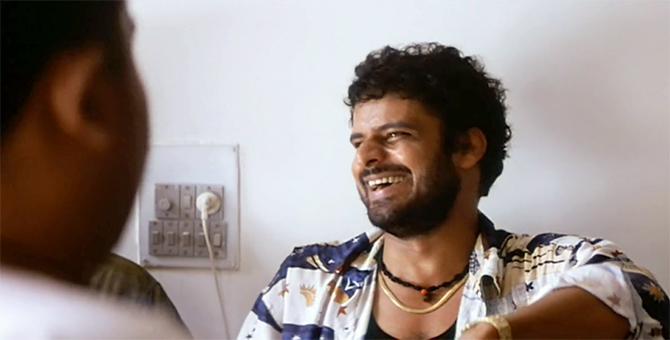 There's no remorse. There's no bravado.
Cops do their duty. Crooks make a living. Politicians employ pawns.
No one is safe, innocent or spared.
Basically, Rajkumar Hirani did not direct it.