Turkey and Rumi: What a holiday for the Lipstick In A Burkha actress.
Shilpa Shetty spent some time with her family a Maldives.
Jacqueline Fernandez holidayed in Bali.
Soha Ali Khan and Kunal Kemmu went on a Croatian holiday.
Sanya Malhotra took us to Europe.
Sunny Leone and husband Daniel Weber went to Mexico.
Ileana D'Cruz took us to her favourite destination, Fiji.
Neha Dhupia had a fun holiday in Ibiza.
Parineeti Chopra had an awesome Australian holiday.
Kunal Kapoor took us on a road trip from Dharamsala to Kaza in Himachal Pradesh.
Television couple Aamir Ali and Sanjeeda Sheikh discovered Hong Kong.
This time, let's travel to Istanbul with Aahana Kumra with Rumi to accompany her travel pix.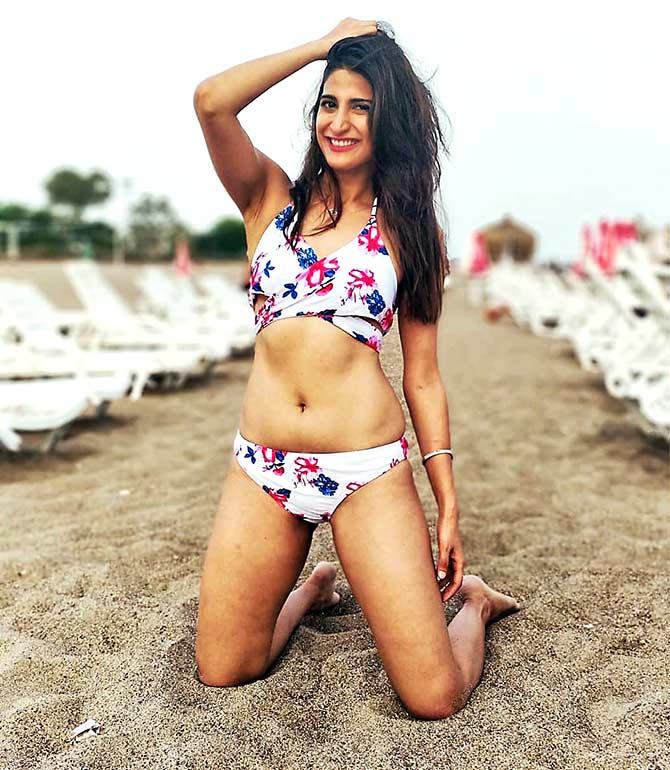 Posing at Lara Beach, Antalya, Aahana writes, 'Beach more Worry less!'.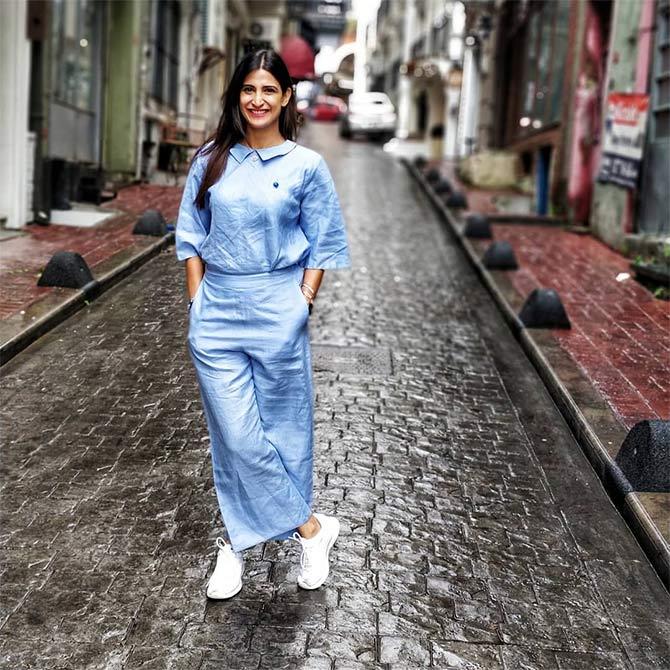 The Lipstick Under My Burkha actress shared this pic and wrote, 'A craftsman pulled a reed from the reedbed, Cut holes in it, and called it a human being. Since then, it has been wailing. A tender agony of parting, Never mentioning the skill That gave it life as a flute. - Rumi #GoodbyeIstanbul'.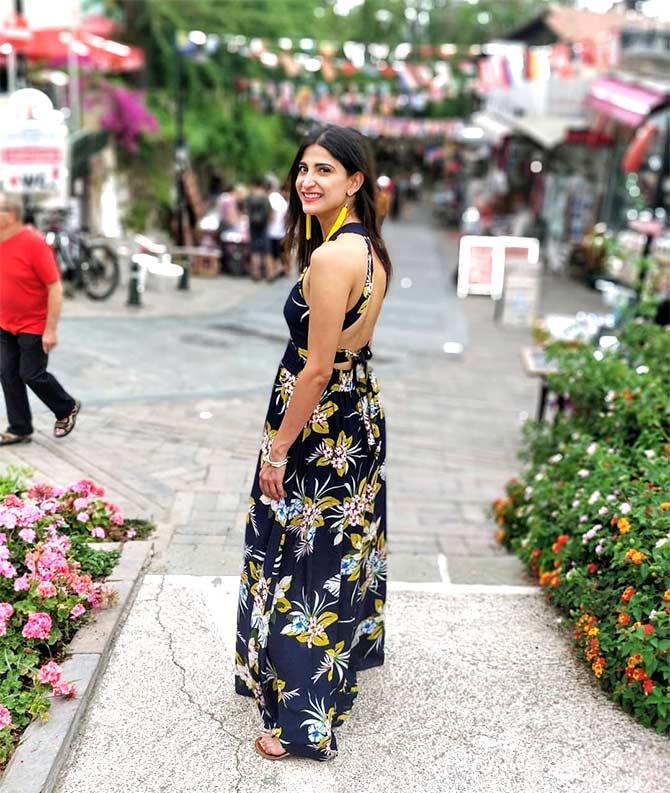 At Antalya, she writes, 'Come to the orchard in spring. There is light and wine and sweethearts In the pomegranates flowers. If you do not come, these do not matter. If you do come, these do not matter. - Rumi'.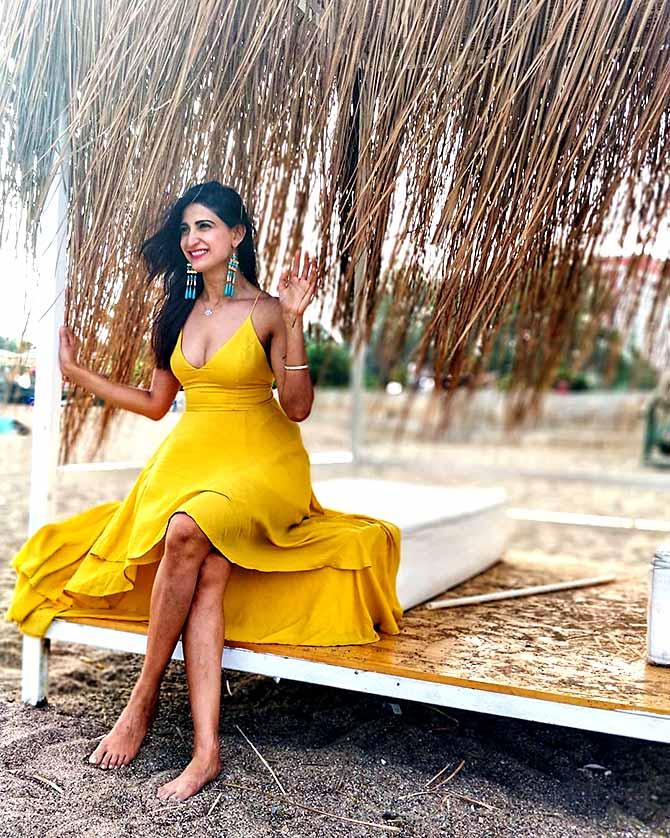 'The morning wind spreads it's fresh smell. We must get up to take that in, That wind that lets us live. Breathe, before it's gone. - Rumi'
Aahana shares this picture by the water in Kadıkoy and writes, 'People want you to be happy. Don't keep serving them your pain. If you could untie your wings And free your soul of jealousy, You and everyone around you Would fly up like doves. - Rumi'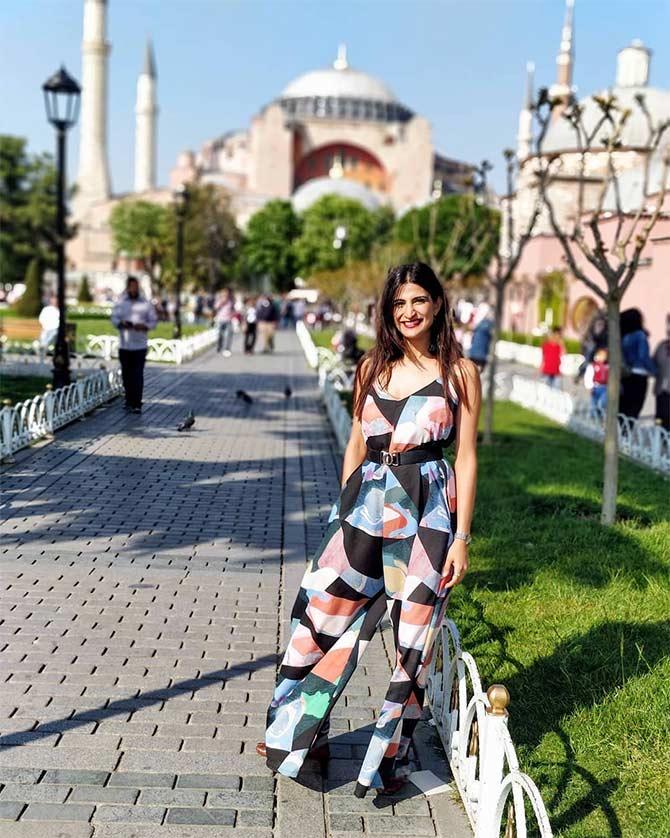 Being touristy outside the Hagia Sophia museum.
'Friend our closeness is this. Anywhere you put your foot Feel me in the firmness under you. How is it with this love, I see your world and not you? - Rumi'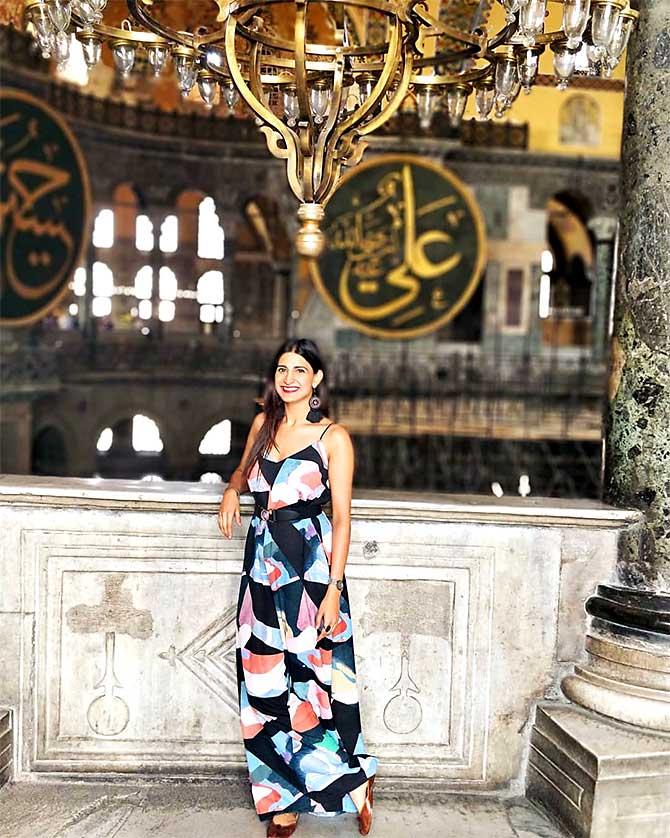 A glimpse from the museum.
'The breeze at dawn has secrets to tell you. Don't go back to sleep. You must ask for what you really want. Don't go back to sleep. People are going back and forth across the dorsill Where the two worlds touch. The door is round and open. Don't go back to sleep. - Rumi'
Smiling for the camera in a bus ride in Sirkeci.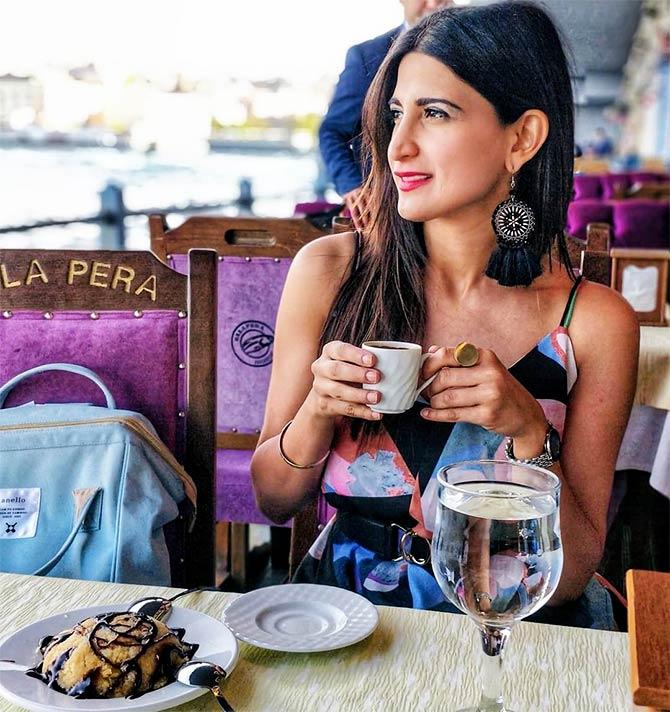 Enjoying a meal at Galapera_GALATA.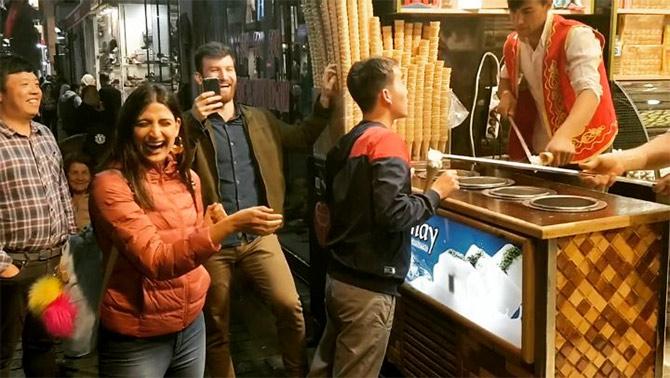 She also got a taste of the ice cream, Turkish style.
'Here's a throwback to my favourite moment in Istanbul with the 'Dondurma' - the turkish mastic ice cream! A must do when you visit #istanbul . This truly is a trick and treat!' she wrote.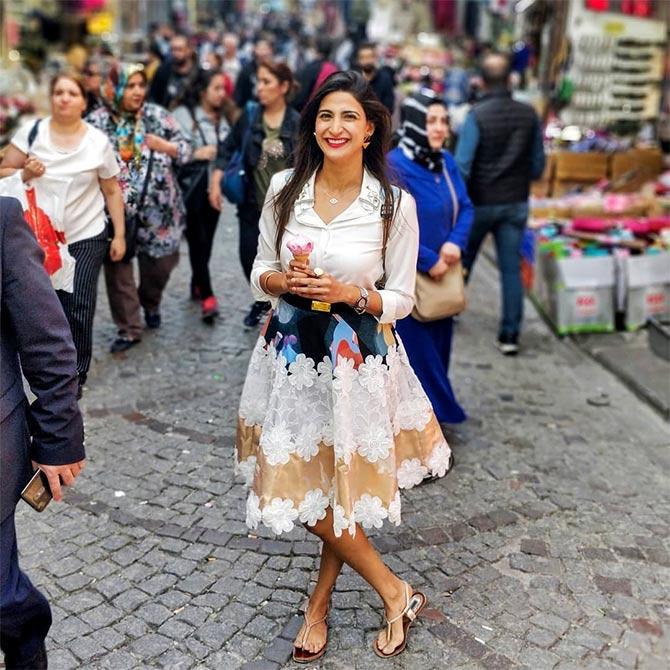 'All you need is love and two big scoops of ice cream'.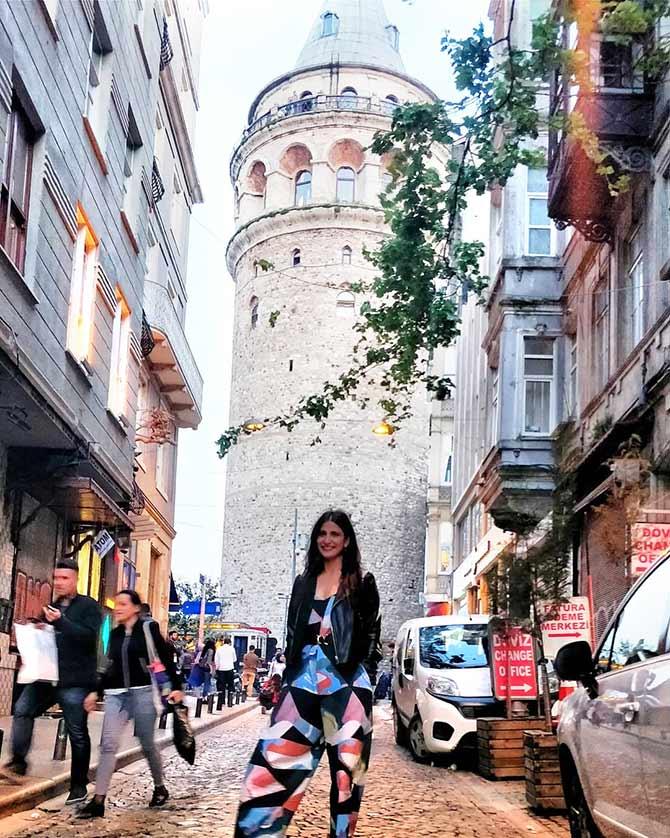 Making the most of the background at Galata.
Photographs: Kind courtesy Aahana Kumra/Instagram