'Sushant Singh Rajput, a bright young lad who had a life beyond films, was probably too good for Bollywood.'
'To blame his death by suicide on a gang of Bollywood bullies is stretching the point too far,' argues Saibal Chatterjee.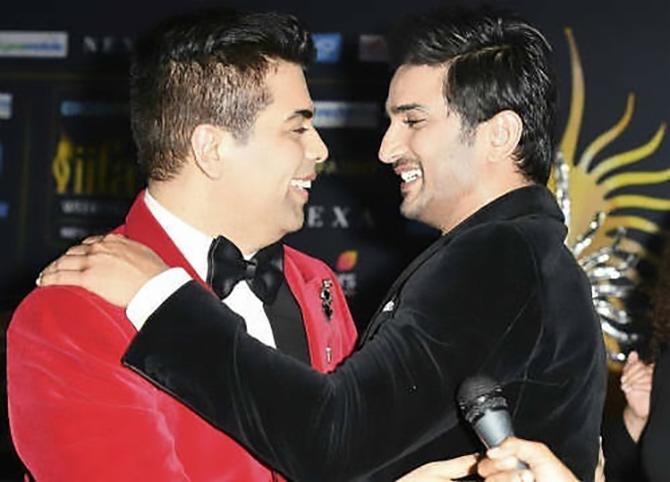 It is a debate that stands on wobbly feet.
The allegation of nepotism levelled against Bollywood A-listers in the aftermath of the tragic end to actor Sushant Singh Rajput's life and career is as unwarranted and ill-directed as a rank bad Hindi film.
It adds up to a lot of noise, but makes little sense. The anger, bitterness and shock are understandable. The inquisition isn't.
One thing that can be said in defence of the families and coteries that control the Mumbai movie industry is that for every star kid who strikes it rich, there are any number of others who fail to make the grade despite the head-start gifted to them by doting parents or siblings.
On social media, Karan Johar has copped the most blame. Salman Khan is a distant second.
Even Sonam Kapoor, who isn't exactly flying high at the present juncture, has not been spared. And of course, there is Sonu Nigam, who ruled the playback singers' roost for the longest time, going on and on about music industry nepotism.
There is a grain of truth in the accusations flying around, but why is showbiz being singled out for an anti-nepotism campaign?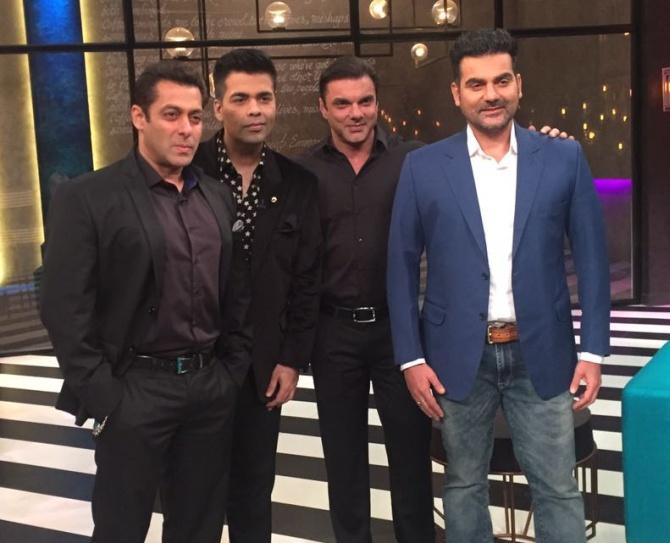 Isn't nepotism -- or favouritism, if you will -- a reality in every industry, every walk of life, and every line of work? It isn't uncommon for a lawyer's son to don the black robe and follow in his father's footsteps.
Ditto for the son of a doctor or an industrialist. Conversely, can we say that the Kapoor clan, Hindi cinema's first family, are in the position they are in simply because one generation helped the next to gain unfair advantage over other contenders?
Prithviraj Kapoor set it up with his toil for his progeny, but Raj, Shashi and Shammi weren't undeserving inheritors. They were forces to reckon with in their own right.
Had nepotism been the phenomenon it is being made out to be, Randhir Kapoor and Rajiv Kapoor would have had careers as successful and enduring as Rishi Kapoor's.
Yes, an actor's bloodline may provide the initial push, but eventually it is talent, and talent alone, that ensures longevity in a notoriously fickle industry.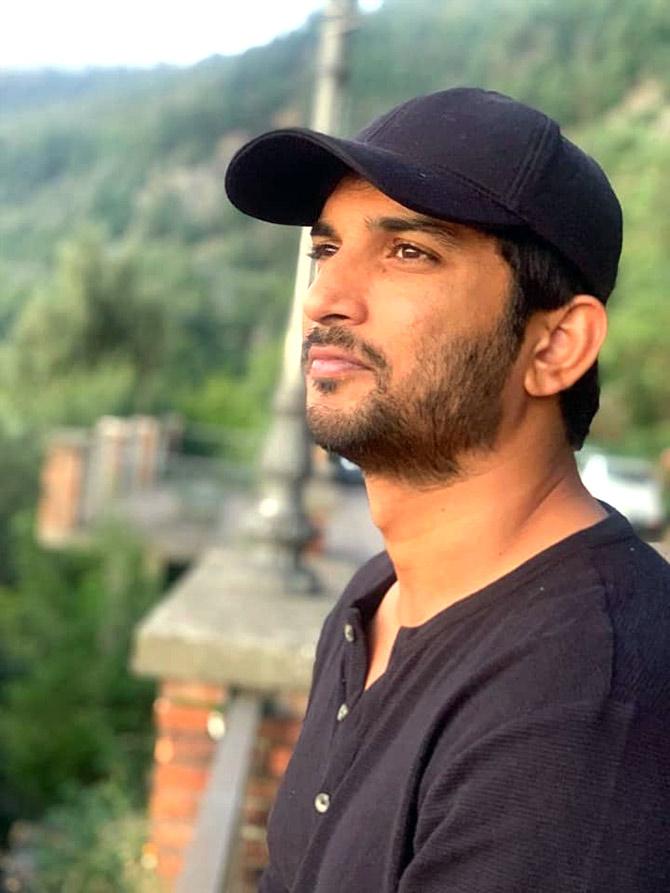 Yash Raj Films and Dharma Productions indeed enjoy a duopoly of sorts in Bollywood.
The likes of Salman Khan have the clout to make or break careers. But not every actor that a Salman Khan or a Karan Johar launches soars to the top.
The commercial worth of the Bollywood biggies makes them the top dogs who corner all the juicy bones and leave the leftovers for the less privileged.
But that is the name of the game, not just in cinema, but in every sphere of human endeavour.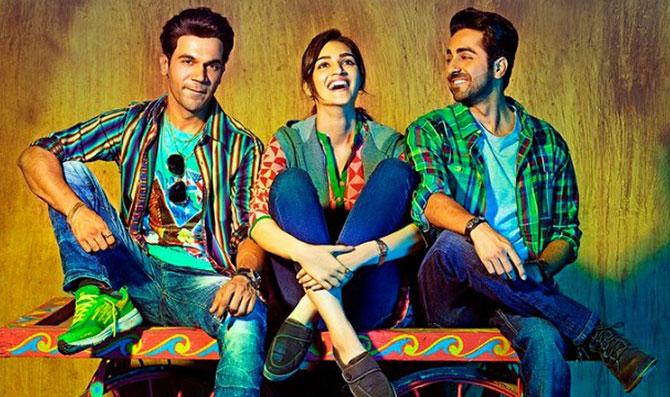 The film award jamborees and the popular television talk show that Johar hosts have no place for those that aren't part of the inner circle.
So, while a Ranveer Singh -- and this is not to belittle the actor, he definitely brings a great deal to the table -- is feted for everything and anything he does on the screen and off it, a Rajkummar Rao or an Ayushmann Khurrana do not have it that easy.
Be that as it may, even today the industry isn't devoid of stars who have come in from the cold and gone on to carve a niche for themselves.
In fact, the better actors that Bollywood has produced in recent years -- the likes of Manoj Bajpayee and the late Irrfan Khan -- are men and women who have emerged from places that are mere specks on the map of India.
They are like elite athletes who slog away in silence to hone their skills and, when the opportunity presents itself, prove themselves emphatically. Time after time.
That apart, had nepotism been the norm in Hindi cinema, would we have had Dilip Kumar, Rajesh Khanna, Amitabh Bachchan and Shahrukh Khan?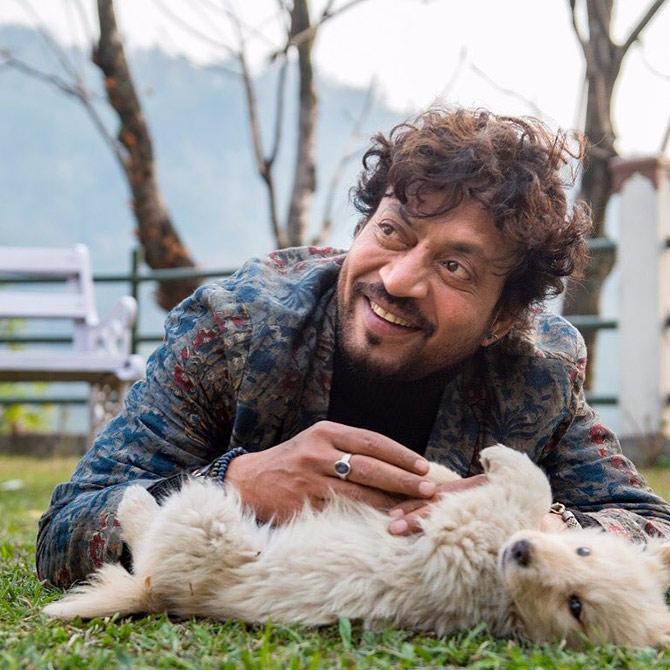 Bollywood's biggest bane is mediocrity, not nepotism, although it cannot be denied that the former often flows out of the latter.
The men -- yes, it is mostly men -- who manipulate the levers of the industry are governed purely by the profit motive.
They do little to resist the temptation to churn out trash day in and day out on one specious argument: What sells is what matters.
What the high and mighty of the industry do is suppress talent that does not subscribe to the rules that they lay down. They feel threatened by creative impulses that are out of their league.
Sushant Singh Rajput, a bright young lad who had a life beyond films, was probably too good for Bollywood. Or, more important, he was perhaps too sensitive to be able to take the loose and fast ways of the industry in his stride.
But to blame his death by suicide on a gang of Bollywood bullies is stretching the point too far.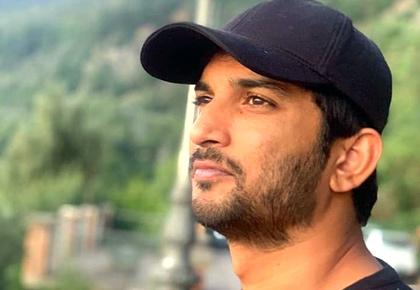 ---
Feature Production: Rajesh Alva/Rediff.com