The western world had largely considered India to be a production hub, and also, a good potential geography for clinical trials, and a big market.
But in Covid-19 research, Indian companies and government researchers are also researching new drug candidates and potential vaccines, says Prosenjit Datta.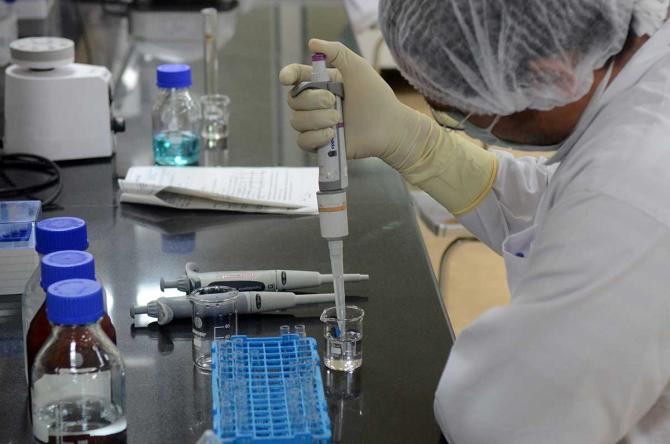 A crisis can trigger major transformations.
The race for a Covid-19 cure has also dramatically altered the way drug and vaccine research, clinical trials, and drug production is done globally.
The urgency has led to partnerships and alliances between erstwhile rivals; unprecedented levels of government-private co-operation; and production capacities being built even before a drug or a vaccine is ready.
It has also led to a shift in priorities for drug research companies as they put aside other research projects to focus on a Covid-19 cure.
India finds itself in the thick of action because of its production capabilities primarily, but it is also playing a crucial role in clinical research and vaccine discovery.
Normally, a new drug or vaccine could take 10 years or more to hit the market.
In the case of Covid, researchers, drug companies and regulators are trying to compress that timeline as far as possible.
This is leading to some great innovations.
It has also led to some shortcuts that are necessary today but might be dangerous if continued for long.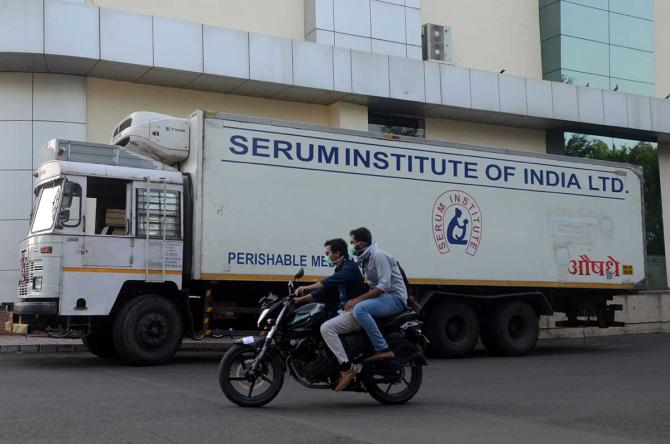 Three questions crop up when we look at the way the global pharmaceutical industry is working to find a solution.
Two of these questions have consequences for patients.
The third involves the future of the Indian pharmaceutical industry.
The first question is whether the changes in drug research, clinical trials, and production dynamics that we see today are temporary or will continue.
Two, Covid-19 has led to an unparalleled concentration of resources -- both funds as well as researchers -- for infectious diseases.
Will this remain once drugs to treat the diseases and a vaccine to prevent it become freely available?
And finally, the third question: Will India continue to play a crucial role in the future or will it lapse back into being just a global pharmaceutical manufacturing hub?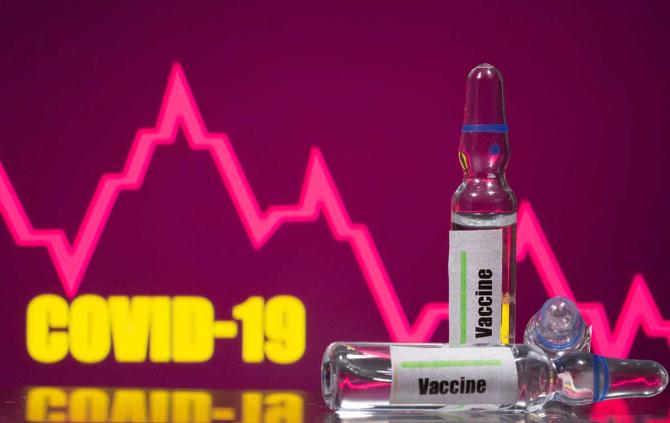 Let us look at the changes and their implications.
The response to Covid-19 has led to hundreds of partnerships, alliances, and global groupings and they are growing daily to do vaccine, antibody, and other research.
In India, from vaccine producers such as the Serum Institute of India to drug makers like Cipla and Wockhardt, almost every player big and small has forged multiple partnerships and/or become part of major global groupings that came together in the past few months.
The idea is to break up and parcel out portions of the research and development process so that they can be conducted in parallel to save time.
This has meant the joining of hands between traditional drug makers, vaccine researchers, university departments, biotechnology firms, genomics ventures, and artificial intelligence start-ups often working closely but remotely.
Research data that was once closely guarded are now put on open platforms so that every scientist across the world has access.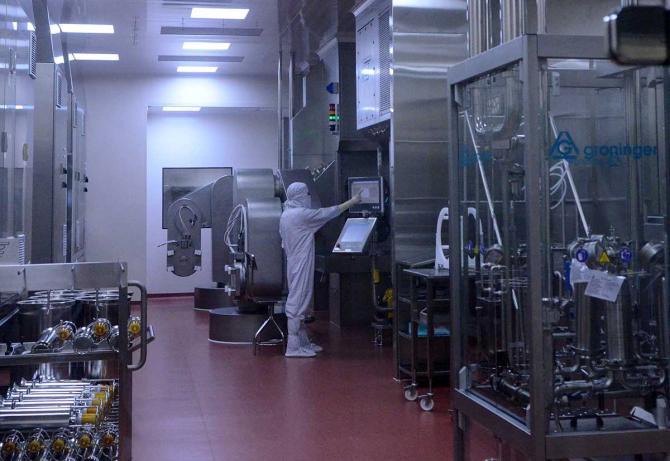 Another enormous change is in the way clinical research is conducted.
Because traditional clinical trials in hospital settings may expose participants to high viral loads, virtual clinical trials have got a huge boost.
Virtual clinical trials are not new but now they are being used at a higher scale than earlier.
Drugs are couriered to participants and their progress and reactions are remotely monitored through digital tools.
Those are good changes.
The not-so-good part, because of the urgency, is that regulators around the world are willing to settle for smaller clinical trials and limited data before clearing a drug for emergency use even though large scale clinical trials would continue to be conducted.
This was seen when the US FDA cleared Remdesivir for emergency use authorisation though participants are still being enrolled for a large-scale efficacy study.
The worry is whether the drug regulators can close the door they have partially opened in the future.
Meanwhile, because countries and healthcare facilities have their hands full with Covid-19, many other diseases are not getting the attention they deserve.
These include everything from diabetes to cancer, and from tuberculosis to malaria and dengue.
Because of the unprecedented funds and research resources being thrown at Covid-19, some attention has got diverted from research on cures for other diseases.
In the past, many observers felt that infectious disease research was treated like a step-child by drug companies -- now it is the reverse.
The focus and resources devoted to drugs and vaccines for Covid-19 will continue for at least two if not three or four years.
This is because no one seriously expects a magic bullet to emerge.
Initial vaccines and drugs will be partial solutions at best.
The research will continue until better drugs and vaccines are developed.
But after that, what?
The best solution would be if the drug industry and governments could strike a fine balance between research for lifestyle diseases, and research for anti-virals and antibiotics.
Finally, what will be the future role of India in this?
The western world had largely considered India to be a production hub, and also, a good potential geography for clinical trials, and a big market.
But in Covid-19 research, Indian companies and government researchers are also researching new drug candidates and potential vaccines.
Traditionally, Indian companies have not made a mark in original drug or vaccine discovery.
Covid-19 could be the spur that pushes them to play higher up in the original drug discovery process.
---
The writer is former editor of Business Today and Businessworld and founder and editor of Prosaicview, an editorial consultancy.
Feature Presentation: Ashish Narsale/ Rediff.com