Nearly 30 groups in India, ranging from big industry players to individual academics, are trying to develop vaccines to fight coronavirus, Principal Scientific Adviser K VijayRaghavan said on Thursday.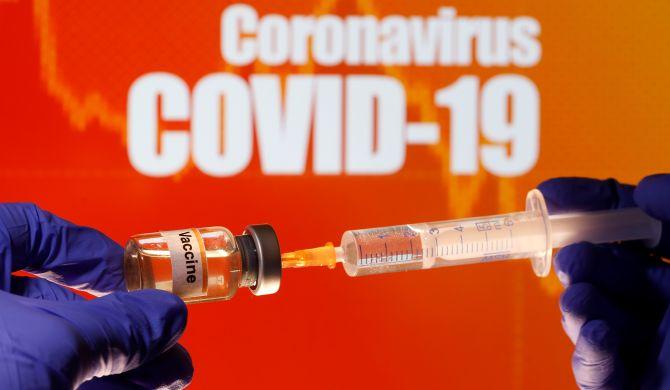 Of these 30, 20 are working at a good pace, he said.
"About 30 groups in India, big industry to individual academics are trying to develop vaccines to fight COVID-19 of which 20 are keeping a good pace," VijayRaghavan said at a media briefing.
Without naming the entity, he said some players are at a pre-clinical stage and may reach the clinical stage by October.
Responding to a question on absence of a vaccine currently and the prospects in the next few months as the lockdown eases, VijayRaghvan emphasised on aggressive rapid testing and tracking.
"Vaccines will come, but they will have their complexities. What will you do till then? Cover your face, wash your hands and try to maintain as much distance as possible.
"Well that may be difficult as you open the lockdown, and therefore you have testing and tracing. That is very important. The moment someone has symptoms and is tested positive, then go back, look at their pre-symptomatic contacts, isolate them.
"This aggressive and very rapid testing and tracking is very necessary," he said.
He said vaccine development currently takes nearly 10 years and costs around USD 200-300 million, but the aim the world over is to find a vaccine for coronavirus in a year.
But this requires a parallel processing, he noted.
"Instead of working on one vaccine and seeing whether it works for a 10-year period, and investing on that, we have to invest in 100 vaccines (development).
"The world is investing on more than 100 vaccines at the same time," he said, adding that the entire process will now cost $2-3 billion.
VijayRaghavan said it is also essential to go past the regulatory process without comprising on quality while finding a vaccine.
Elaborating the work done by Indian companies and institutions in vaccine development, he said efforts are being made to develop it indigenously.
Global collaborative efforts are being made where Indian organisations are taking a lead role. The third is Indian participation in global efforts.
He also cautioned that the logistics of making a vaccine accessible to everyone will be a big challenge as the most vulnerable lot, like children, elderly, the frontline workers, will need it the most.
"People from youngest and oldest (age groups) will need the vaccine. So the logistics of making the vaccine accessible to everyone is a big challenge and that is also being discussed," he said.
In response to a question on whether there has been any major genetic mutation of the coronavirus in India, VijayRaghavan said a number of genome sequences have been done by Indian institutions.
"We have not seen that fundamental properties of the virus has changed," he said.
Designing a new drug, he said, is a 'very very big challenge' and just like a vaccine it takes a very long time.
"Most attempts fail and thus you have to try a lot," he said.
He said there are three approaches in drug discovery that are being followed in fighting the coronavirus.
The first is the re-purposing of extant drugs to see how effective they are against the virus and in mitigating the consequences of the disease. Second is the phyto-pharmaceutical and extracts from medicinal plants are being tested.
The third is a 'hackathon' for computational drug discovery being undertaken by the Council for Scientific and Industrial Research and the AICTE.
V K Paul, Member of the Niti Aaygog, said the battle with coronavirus will be won with the help of science and technology, vaccines and drugs.
Paul added by July, more than 20 companies will have the capacity to manufacture 5 lakh PPE kits everyday.