The fairy tale turnaround story has, however, taken a few knocks after a second wave of the pandemic has brought a series of default notices and has posed the toughest test for the 55-year old Singh to save the airline he founded and sold to the Marans only to assume control later.
Arindam Majumder reports.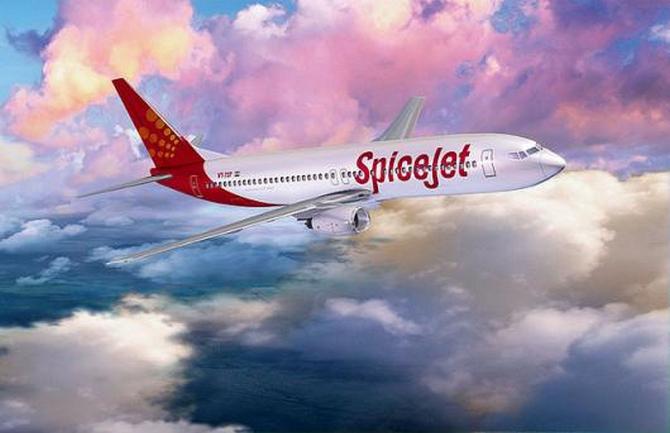 Last week, civil aviation secretary Pradeep Singh Kharola called airline executives to his office to discuss what additional safety measures could be taken in view of the second wave of Covid-19.
While airlines made varied demands ranging from a bailout to stricter control over predatory pricing, the SpiceJet representative had an unusual suggestion: Curb capacity deployment to 60 per cent from the current 80 per cent, which was announced by the government a few weeks back.
The demand was unusual as airlines usually avoid regulatory control over what is purely a commercial decision as it hinders the ability of tweaking route networks to improve revenue.
Though a SpiceJet spokesperson den­ied there was any such demand, multiple airline executives confirmed that over the last few months, the airline had been pushing the government to further cut capacity.
The reason for this is demand from aircraft lessors to ground planes over non-payment of lease rentals.
"With less aircraft, the airline will bleed more as bigger rivals like IndiGo will pile on pressure," said a person aware of the development.
As on January 31, the airline had an active fleet of 81 aircraft including freighter planes as compared to more than 100 passenger aircraft in 2019.
The airline is facing grounding notice for 10 Boeing 737 aircraft while at least two lessors have pulled SpiceJet to court over non-payment of maintenance reserve on the grounded 737 Max aircraft.
Grounding notices are served by lessors and financiers to airlines after multiple defaults on payments.
A person aware of the developments said DAE Aerospace, BBAM have served grounding notice to SpiceJet.
While both the lessors had renegotiated payment and allowed a longer repayment period post the pandemic and after SpiceJet assured them that payment will be on time from FY22.
But with no payment coming, they are getting impatient.
Both the lessors have asked the airline to park the aircraft at GMR group's MRO facility at Hyderabad and Air Work MRO's facility at Hosur, the person said.
The airline's spokesperson said that the airline was in talks with lessors to retain the aircraft and has succeeded in some cases while it has mutually agreed to return some as the lease term has expired.
While grounding notices are curable, this often signals the worsening metric and credibility of an airline among its creditors.
SpiceJet had earlier faced grounding notices in 2014, when Ajay Singh, the current promoter rescued it from the verge of bankruptcy, acquiring it from Sun Group promoter Kalanithi Maran.
That fairy tale turnaround story has however taken a few knocks after a second wave of the pandemic has brought a series of default notices and has posed the toughest test for the 55-year old Singh to save the airline he founded and sold to the Marans only to assume control later.
A senior executive of the company said that the airline continued to defer payments to creditors expecting normalcy to return from the first quarter of FY22, but the surge in Covid cases has pushed things in reverse gear and creditors like lessors and banks are now becoming impatient.
"Payments were supposed to be current from first week of April but it's now impossible to do so.
"Moreover, with air traffic increasing across the world, lessors now have more opportunities to seize aircraft and position it with new airlines.
"Hence you see the default notices," the person said.
Analysts have been pointing this out for some time now.
Despite two months of forced grounding, the company in the December quarter had shown a liability of Rs 14,311 crore.
It was only five per cent higher than Rs 13,574 crore during the same period of FY20 when the skies were clear.
"The company had prepared the accounts based on confidence that it will be able to negotiate settlements with creditors and will to have to pay those.
"However, there are material uncertainties on its ability to continue deferring its obligations and unwind them," an analyst at a domestic brokerage pointed out.
Two people in know of SpiceJet's business said that while Singh is credited for turning around the airline, he should also be blamed for the airline's current state.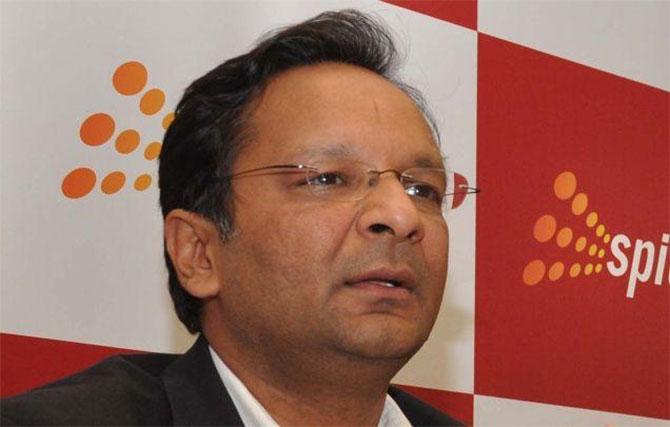 In 2018 while Jet Airways was shutting down, Sigh saw an opportunity to scale up the company and get some of Jet's aircraft and prime airport slots at Delhi, Mumbai.
In two months, SpiceJet acquired 30 aircraft of Jet Airways which Singh felt could compensate for the 737 Max aircraft which was grou­nded after two fatal accidents.
What he didn't take into account was the increased cost of maintenance of operating old aircraft with business class seats.
The maintenance cost for the company went up by 44 per cent in FY20 against the year before.
"Multiple senior executives advised Singh to be very cautious about inducting so many eight to ten-year-old aircraft at such a short time.
"But he went ahead with it and maintenance cost shot up.
"Also Jet Airways plane had 168 seats, including 12 business class ones that were charged several times higher than the economy class.
"SpiceJet had no experience to market such seats and kept on incurring loss for at least two quarters," said the person quoted above.
Secondly, the company was in urgent need of capital infusion even prior to Covid and the present crisis has only accentuated the liquidity crunch.
But Singh didn't agree to dilute his stake while investment bankers came with multiple offers of equity sale.
Singh is now holding rounds of discussions with private equity funds and lenders for bridge funding.
But after burning their fingers with Jet Airways, banks are cautious about increasing exposure to weak airlines.
"There is no question of giving more funds unless the promoter brings in equity.
"Except significant equity infusion, nothing will get triggered," a banker which has exposure to SpiceJet said.
Singh is also holding discussions to sell stake in the cargo handling arm SpiceXpress.
While the company has successfully passed a resolution to separate cargo business as a wholly-owned subsidiary, the process has faced objections from banks.
Lenders are unwilling to give no objection certificate as change in ownership of the cargo arm will severely impair the cash flow of the company and put loans of the banks in risk, a banker said.
In the absence of passenger business, the cargo arm has been able to bring significant cash flow for the company.
In the December quarter, SpiceJet's logistic services raked in a profit of Rs 215 crore while its passenger services lost Rs 827 crore.
Pushed by lessors to ground aircraft, the airline is looking to wet lease aircraft under power-by-hour (PBH) agreements.
In contrast to the traditional method of paying monthly lease rentals, under PBH, SpiceJet intends to pay lessors only for hours the aircraft operate.
Sources said that the airline has been successful to negotiate such a deal with a Czech airline SmartWings.
An analyst tracking SpiceJet said that he is facing hard times fielding questions from investors on SpiceJet, as conventional metrics suggest that the airline by now should be insolvent.
"It's very difficult to track such a company. But I am not that negative.
"Remember, lessors can never ground an airline, only banks can and neither the government, nor the banks would want a company to go bankrupt," the analyst says.
That seems to be the best bet for Singh who has a stellar reputation of convincing the government.