'We are looking at a model with which we can reduce the cost, so that we can bring down the fares drastically and still make money.'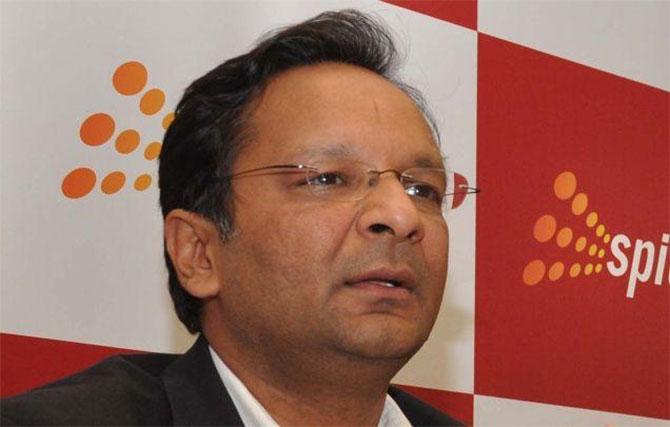 Disruption is the key to success. From mobile telephony to cab aggregators, a business model has always redefined the market and created winners. Indian airlines have been quite dull in that respect with dominant low-cost ones happy exploring the domestic market and short-haul international destinations.
SpiceJet, on the verge of a shutdown two years ago, is now looking at joining a burgeoning global league of low-cost long-haul airlines by providing a Rs 30,000 to-and-fro fare to western European destinations. Chairman and managing director Ajay Singh elaborates. Excerpts:
You think a low-cost model for long-haul routes is feasible for India?
We feel there is huge demand for this. As the country becomes rich, personal incomes increase. Therefore, people want to travel. Today, most of the foreign travels from India are with foreign airlines, through hubs like West Asia.
In India, we have a low-cost model. As people become rich, it is easier for them to take a flight abroad, provided the fares are low. Imagine the demand a fare of Rs 10,000-15,000 would have for a Delhi-London flight.
Now, an airline has to make money while keeping the fares low. So, the cost, too, has to be low. We are looking at a model with which we can reduce the cost, so that we can bring down the fares drastically and still make money.
How will an airline like SpiceJet bring down the cost?
We are looking at various steps through which we can bring down the cost. Look, we can have a lot of economy seats. Therefore, increase the number of seats in the aircraft and bring down the cost per seat. It also depends on what kind of deals you get. We will look towards reducing the leasing cost.
At the same time, we are looking at airports where charges are low. When a passenger flies overseas, the common model of a full service airline includes food, beverage and Wi-Fi.
Can we unbundle that and ask a passenger to pay for the services? I feel people will want to see it unbundled, like in domestic routes. You decide what you want to buy and pay for that.
So, a long-haul model was on your mind when you finalised the aircraft order. Which model will you be looking at?
Yes. We have an option of converting 50 aircraft of the order into wide body. We have wide flexibility in selecting the model.
At present, either the 787 or 777 Boeing are feasible. We will take a call depending on unit economics. Our narrow body order (737 Max) also has a larger range than our existing aircraft. That will get us to some destinations where we do not fly currently.
Which ones?
We will look at a lot of eastern European destinations. On the eastern side, we will look at Far East Asia, Malaysia, Singapore and Vietnam.
We always explore new markets. With smaller planes, we had gone to destinations where there used to be no flight. Internationally, we will look at places not explored much by other players.
Have you decided whether it should be Max 8, 9 or 10?
It will be a mix of both 8 and 9. Max 8 and 9 have a larger range whereas Max 10 has a lower range. Then, there is an option of a 50 wide body aircraft.
That means a mixed fleet that can increase your cost.
Max 8 and 9 are similar aircraft. The difference is the number of seats. A wide body will be different but you have to think out of the box.
Previously, the notion was one-model fleet is ideal. Why have a different model for regional? We showed this could be profitable and others are also going for that. I think an aircraft model should be decided case-by-case, based on merits. Not get stuck to one theoretical model.
Will joining global alliances be an option?
First, travellers need to fly directly to the Western destinations. After starting operations, if we find there is a demand for destinations beyond our range, we will certainly look at alliances. Let us first start.
Photograph: PTI Photo