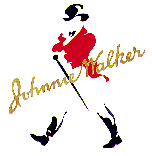 Johnnie Walker, the world's no.1 whisky brand, is 200 years old.
Diageo, the company which now owns the brand, paid tributes to its founder John Walker on the occasion of the 200th anniversary of his birth. John Walker was born on July 25, 1805 at Todriggs Farm, near Kilmarnock, Scotland.
As a young man of 15, he established a small grocery business in Kilmarnock, tacking the first step on a journey that would span generations and circle the planet. John Walker used his specialist tea blending skills to create the original recipe for what is now the world's leading deluxe Scotch whisky -- Johnnie Walker, the company said in a statement.
John Walker's legacy was assured as the Walker family remained at the forefront of the Scotch whisky industry, working hard to set the standards of quality and business practise to create what is now a truly global iconic brand.
The Walker family values -- commitment to hard work, honesty, a relentless pursuit of excellence and the willingness tot take risks in pursuit of dearly held objectives -- are still at the heart of Johnnie Walker today.
Today the Johnnie Walker symbol of the 'Striding man' is an icon of personal progress all over the world.
Over the decades Johnnie Walker brands have picked up many prestigious awards. The trend continued in 2005 at the recently held Monde selection awards where Johnnie Walker Black Label won a gold medal and Johnnie Walker Blue Label and Johnnie Walker Gold Label won a grand gold medal.
The company has decided to launch two exclusive whiskies, specially created by Jim Beveridge, Master Blender at Johnnie Walker, to commemorate the occasion.
The first is aptly named '1805'. This limited edition whisky is housed in a hand made Victorian style writing case and comes with an antique nib pen. In addition, 200 replicas of the original hand-written recipe book of Alexander Walker, John Walker's grandson (with all the ingredients except, of course, the quantities), have been made and is included in this astounding commemorative gift. None of the 200 bottles will be available for retail sale. The bottles will be presented to 200 individuals deemed to have made the most significant contribution to modern life.
The second edition is a cask strength blend of Blue Label to celebrate John Walker's pioneering spirit.
Commenting on the new blends, Ben Anderson, global category director (status, discernment & scotch whisky), said: "Johnnie Walker has always been about inspiring others to reach for their dreams, to follow their own personal progress. The fact that these 200 bottles will go to individuals that have made an exceptional contribution to modern life is exactly what John Walker would have wanted."
Diageo is the world's leading premium drinks business with an outstanding collection of beverage alcohol brands across spirits, wine and beer categories. These brands include: Johnnie Walker, VAT 69, Black&White, Guinness, Smirnoff, J&B, Baileys, Cuervo, Tanqueray, Captain Morgan, and Beaulieu Vineyard and Sterling Vineyards wines.
Diageo is a global company, trading in over 180 markets around the world.