A year after Bharti Airtel launched 4G services, there are only 6.5 mn users in the country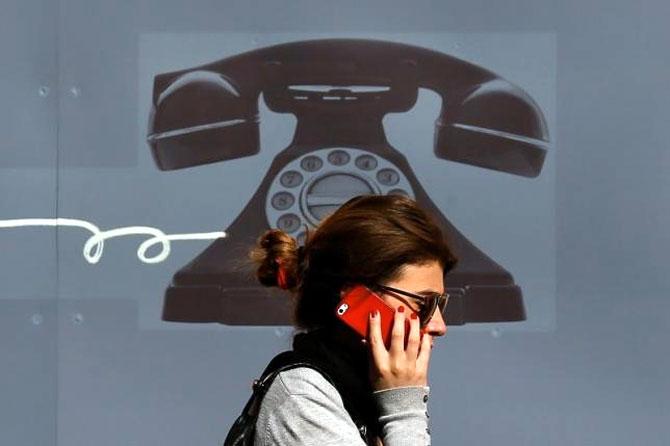 A joke doing the rounds among telecom analysts is in India, long-term evolution (LTE), or 4G services, isn't likely to cause a short-term revolution.
For telecom companies, that could be cruel joke as the adoption of the next-generation mobile broadband service (4G) is happening at a pace that is much slower than expected.
Sample this: a year after the largest telecom operator, Bharti Airtel, launched LTE services across 350 cities and towns, the country's 4G subscriber base stands at just 6.5 million. Of this, over five million are clients of Bharti alone.
Even as India is expected to have 90 million 4G subscribers by 2018, according to Bank of America Merrill Lynch, it is still a nascent 4G market compared to China, South Korea, Japan or the US.
At the end of 2015, global research firm Ovum said there were 1.05 billion LTE subscribers across the world, with China accounting for 35 per cent, the US for 21 per cent and Japan nine per cent.
China, which is the driver of next-generation mobile broadband technology adoption, launched LTE in 2013 and Japan rolled it out in 2010.
Clearly, Reliance Industries Managing Director Mukesh Ambani's ambition of acquiring 100 million subscribers within the first year of Jio's launch may not be that easy. But India is expected to be a unique market as many subscribers may simply migrate directly from 2G to 4G.
Ericsson expects smart phone connections to grow four-fold from the present to 810 million in 2021.
Paolo Colella, region head (India), Ericsson, said: "The population coverage of LTE networks in India is expected to reach 45 per cent by the end of 2021 in India."
Essentially, LTE networks will cover only half of India's population by 2021, while 3G technology would cover 90 per cent of the population.
According to GSMA Intelligence Report titled "The Mobile Economy (Asia Pacific) 2016", 4G will account for seven per cent of India's total mobile connections by 2020.
Even though India currently has approximately 200 million smart phones, data penetration levels remain lower.
Airtel's data penetration (percentage of its subscriber base using 1 MB of data) stands at 23 per cent while it is 33 per cent for Vodafone and 30 per cent for Idea.
Over five years after launching 3G services, Airtel's mobile broadband subscriber base (including both 3G and 4G) IS at 35.4 million at the end of March 2016. Idea had 24 million 3G subscribers and 680,000 4G subscribers at the end of March 2016.
During the company's earnings call, Bharti Airtel Chief Executive Officer Gopal Vittal said: "I think the challenge for us is how do we grow data penetration, which means, how do you get more and more people on to the internet? And as you go deeper, this will mean a lot more education and internet literacy working across device companies, some of the application and content companies and ourselves, and I think that is the effort that we're going to be engaged in."
The adoption of 4G may be slow, but Ericsson expects 3G and 4G networks to gain momentum, and account for 65 per cent of total subscriptions by 2021.
India is expected to have 1.37 billion mobile subscribers by 2021. The adoption of 4G or LTE has been faster than 3G as more powerful devices are available at affordable prices.
According to Ovum, reaching one billion LTE subscriptions has taken less than six years compared with more than 10 years required for W-CDMA.
The long road ahead
India has 6.5 mn 4G subscribers
Bharti Airtel has over 5 mn 4G subscribers & 30 mn 3G subscribers
Idea has 0.68 million 4G subscribers & 24 mn 3G subscribers
Reliance Jio targeting 100 mn subscribers in first year of launch
Bank of America Merrill Lynch expects India to have 90 mn 4G subscribers by 2018
Ericsson estimates LTE networks will cover only half of India's population by 2021, while 3G will cover 90% of population
India to have 810 million smartphone subscriptions by 2021
According to GSMA, India set to become the world's 2nd largest smartphone market in the second half of 2016, overtaking the US, with more than 320 million smartphone connections
Photograph: Stefan Wermuth/Reuters