The UTOO 'soft' launch was in June and the full commercial launch is slated for September.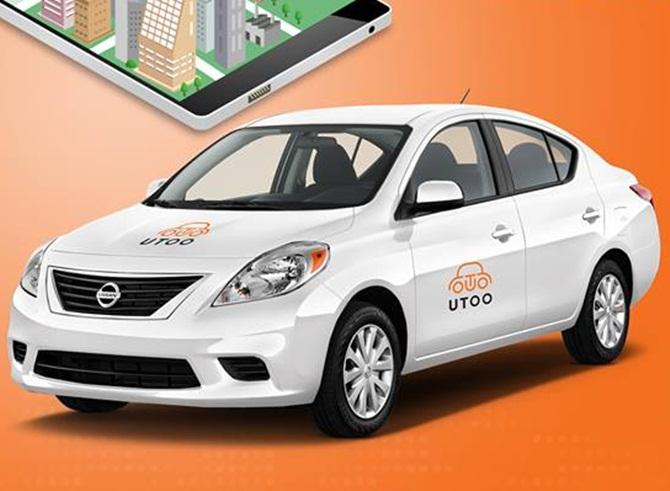 To motivate drivers on its platform, UTOO, the new mobile-based taxi aggregator service, says it is going to offer apartments to them.
The company, promoted by C Sivasankaran, said it would have to buy around 120,000 apartments across the country.
Sivasankaran was also founder of telecom entity Aircel.
The UTOO 'soft' launch was in June and the full commercial launch is slated for September.
He said they initially planned to give 8,500 flats in Chennai, having already purchased around 200 at the suburb of Perambur from a private builder.
The cost of a flat was Rs 15-25 lakh and of this, 10-15 per cent would come from the driver, from his margin, said Sivasankaran.

They'd purchase more, he said, in the Chennai areas of Old Mahabalipuram Road, Ambattur and Porur.

These and other apartments elsewhere would be about 60 sq metres each. The driver chooses the location; the company would show them five to eight apartments in different localities.

"We want to give away around 120,000 units and this would cost around Rs 21,000 crore (Rs 210 billion) to us. While UTOO will spend around Rs 7,000 crore (Rs 70 billion), the balance would come by way of debt and subsidy."
Sivasankaran said he'd leverage the Pradhan Mantri Awas Yojana (PMAY), the central government-funded credit-subsidy scheme for own homes.
UTOO would initially provide the margin money. The gap funding it offers is based on an eligibility of 5,000 trips, which it estimates can be done in 12-18 months.
Every driver is eligible. If he doesn't have the margin money to pay, he has to work with the company for 5,000 trips, taking 12 to 14 months.

The margin money is 10-15 per cent of the apartment cost but if the driver completes the 5,000 trips, UTOO will arrange 103 per cent of the finance, including the registration, said Sivasankaran.
The company plans to expand in Hyderabad and Bengalaru. And, to launch the across all capital cities, with 37,500 vehicles on board.
Sivasankaran had launched Aircel in a competitive environment.

He later sold the company and the deal went into a controversy.

According to the Central Bureau of Investigation, he was forced to sell the stake in Aircel and two subsidiary entities to the Malay-based Maxis Group in 2006, allegedly by then telecom minister Dayanidhi Maran.
Sivasankaran says the goal is not to have a major market share in India but a sustainable business, making quarterly profits.

Refusing to put a specific number to the initial investment, he said they'd put in Rs 350 crore (Rs 3.5 billion) to Rs 1,200 crore, depending on the requirement. It is also open to funding, he added.