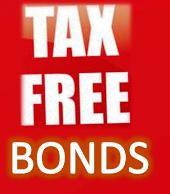 The tax-free bonds issued by state-owned companies have found few takers so far this financial year, compared to last year.

Lower rates and modest broker commissions have been some of the reasons for the tepid investor participation in these quasi sovereign bond issues, say investment bankers and wealth managers.

Power Finance Corp's Rs 5,600-crore (Rs 56-billion) bond issue (including the green-shoe units), scheduled to end on Friday, extended the closing date to Thursday as the offering received only 60 per cent bids until the weekend.

The bond issued by Rural Electrification Corp, which closed earlier this month, raised about Rs 3,000 crore (Rs 30 billion), against the target of Rs 5,500 crore (Rs 55 billion), including the green-shoe option.

While the issue size was Rs 1,000 crore (Rs 10 billion), which was fully lapped up, bankers said lack of demand for the green-shoe option units reflected the relatively subdued demand among investors.

Last year, all the green-shoe option units, had been lapped up within days of offers' opening.

Bankers now fear the next issue, by India Infrastructure Finance Company, which plans to raise Rs 10,000 crore (Rs 100 billion) from December 26 to January 11, might meet with the same fate as the previous two.

Wealth managers and bankers said well-heeled investors and firms, among the biggest investors in such issues, were not participating as they were not finding the yields on the tax-free
bonds attractive enough.
"A yield of 7.2 per cent is not exciting for HNIs (high networth investors) or companies, despite being tax-free, because the returns are much lower than the 8.1-8.3 per cent they received last year," said Raghvendra Nath, managing director, Ladderup Wealth Management, a firm that services rich investors.
Last year, the HNI category for these tax-free bonds was fully subscribed on the very first day, with retail investors bidding over the next few days. State-owned companies had issued such bonds worth Rs 30,000 crore (Rs 300 billion) in 2011-12, encouraging the government to allow firms to raise Rs 55,000 crore (Rs 550 billion) in 2012-13.
"The lukewarm response is partly because all the three issues have come one after the other, without any gap.
"How can investors bring in so much money at such a short notice?" asked a banker to one of the issues on the condition of anonymity.
Bankers said three share sales -- by Bharti Infratel, NMDC and CARE Ratings -- which mopped Rs 11,000 crore (Rs 110 billion) in December, also contributed to the liquidity crunch.
Compounding their woes, even brokers are not pushing these bonds due to lower commissions.
At 0.1 per cent fee, few brokers were willing to sell these bonds aggressively, bankers said.
Sale of firms' fixed deposits fetch brokers fees of at least 2-3 per cent, while in the case of mutual funds, the average commission is one per cent.