The Securities and Exchange Board of India (Sebi) on Friday banned Mumbai-based high net worth individual Sanjay Dangi and promoters related to him from dealing in equity markets.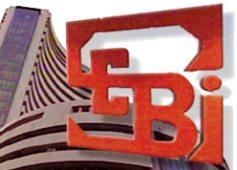 Promoters and promoter entities of Murli Industries Ltd, Ackruti City Ltd, Welspun Corp Ltd, and Brushman India Ltd have been barred from trading in their own and group companies' shares.

The directions were issued under Section 11 of Sebi Act.

The income tax (I-T) department in Nagpur began investigating Dangi after a tip-off in November 2009. The department had then informed Sebi about the share price manipulation in the counter of Murli Industries.

In its 57- page order Sebi said, "The documents provided by I-T indicated a well-planned strategy by promoters of the company along with Dangi to manipulate the share price of the company before the issuance of the FCCBs."

Reacting to the order, managing director of Ackruti City, Vimal Shahto said, "As a matter of policy, we follow fair business practices and respect the law of the land. We are taking the legal advise to challenge the order with appropriate authorities."

Murli Industries had issued Foreign Currency Convertible Bonds (FCCBs) in 2007. After I-T tip off, Sebi ascertained if the company had issued FCCBs and if there was any attempt to manipulate the share price for the purposes of influencing the FCCB issue.

It was observed that Dangi and companies related to him were active traders in the counter of Murli Industries prior to its FCCB.

The I-T documents revealed that there was a agreement between Dangi and dummy companies floated by promoters of Murli Industries to rig the share price prior to FCCB and share the profit in 60:40 ratio, once the FCCB expenditure was met.

Similarly, Dangi had colluded with promoters of other companies, including Ackruti City, Welspun-Gujarat Stahl Rohren (Welspun), Brushman India who had raised through FCCB, ADR/GDR, QIP placement, preferential allotment or loans or pledge/revocation of pledge of promoter shares.