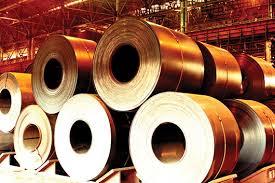 In May, a question mark hung over Tata Steel Europe's future after it announced asset impairment of $1.6-billion (Rs 8,609 crore), the biggest by an Indian company.

Steel demand in Europe was down 30 per cent from its 2007 peak, leading to lower capacity use, poor realisation and squeezed margins.

Just six months later, Tata Steel's European business has surprised everybody -- it helped its parent post a higher-than-expected operating profit in the second quarter this financial year.

Tata Steel's international operations reported an operating profit of Rs 645 crore (Rs 6.45 billion) in the September quarter against a loss of Rs 211 crore (Rs 2.11 billion) in the year-ago period.

Revenue was up seven per cent to Rs 26,544 crore (Rs 265.44 billion), highest in five years and up 50 per cent from the lows of 2009.

This was the second consecutive quarter of revenue growth at Tata Steel Europe, contributing 60 per cent of the parent's consolidated revenue.

Tata Steel also has plants in Thailand and Singapore, which account for a little over a tenth of its consolidated revenues, while Europe accounts for the rest.

"The July-September quarter was our best by production on like-to-like basis," Tata Steel Europe managing director and chief executive, Karl-Ulrich Kohler, said in a post-earnings conference call.

Rise in quarterly volumes represent a big step forward, he added.

This has lifted Tata Steel's stock 16 per cent in the last one month and the price has more than doubled from its lows in August this year.

Since Corus (now Tata Steel Europe) was bought in 2007, it has seen several troughs and crests in its financial performance, making Tata Steel one of the most volatile stocks.

After acquisition, Tata Steel Europe reported its highest ever operating profit of Rs 7,338 crore (Rs 73.38 billion) in the June 2007 quarter; it dropped to Rs 4,962 crore (Rs 49.62 billion) by the September 2008 quarter.

Revenue peaked at Rs 37,324 crore (Rs 373.24 billion) in the September 2008 quarter and plunged to Rs 17,633 crore (Rs 176.33 billion) in the June 2009 quarter as the global financial crisis hit demand.

European operations went into loss and Tata Steel reported an operating loss of Rs 1,825 crore (Rs 18.25 billion) for its international operations in the June 2009 quarter.

In its September 2013
earnings conference call, Tata Steel said its production in Europe had increased due to stabilisation of the new blast furnace at Port Talbot in the UK.
Its efforts to raise efficiency have also lifted operating profit for every tonne.
In Europe, the three main steel using sectors -- auto, machinery and construction -- showed first signs of growth in September, said Tata Steel.
The company is focusing on customers using specialised value-added products that fetch higher prices, compensating for lower volumes of traditional products. Tata Steel Europe plans to launch 30 value-added products this financial year (17 were launched the past year).
Analysts said benefits would accrue over two-three years as the company increases reach in new segments such as high grade auto steel, extra-long rails and aero steel. Tata Steel Europe spent Rs 600 crore (Rs 6 billion) on research in the past financial year, one of the highest in the sector.
At the end of 2012, Tata Steel had 900 global patents."By tapping the auto steel demand, the company has managed to improve its market share in the last six-seven months," said a steel analyst with a Mumbai brokerage.
The company has entered new regions, bagging orders in East Europe and West Asia.
With two integrated plants in the UK and the Netherlands, west and north Europe have been its traditional market.
Though the management has turned bullish on Europe, analysts are sceptical about a quick turnaround. Said another analyst with a brokerage here: "It is too early to make an opinion on the performance of the company's European operations.
"Its (European operations') return on equity is still not substantial and a good cash flow is still absent."
In the past five years, the parent has cumulatively lost Rs 26,000 crore (Rs 260 billion) in international operations.
The management is hopeful of Europe demand recovering citing a rise in Purchasing Managers' Index data for two consecutive months now.
However, Giriraj Daga, senior analyst with Nirmal Bang, said, "Only if PMI data stays above 50, say, for four-five months, perhaps we can say that the region is in the recovery mode."
Instead, analysts want Tata Steel to attend more to its Indian operations, the cash cow for a decade now.
An analyst said: "Once Jamshedpur expansion and the Odisha greenfield (new) project are done, they will more than compensate for the losses in Europe in the near term."