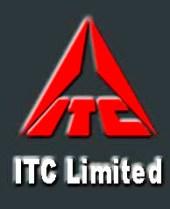 ITC Limited was presented the 2012 World Business and Development Award for its transformational rural initiatives in social and farm forestry programmes in India at the Rio+20 United Nations Summit at Rio de Janeiro on Wednesday, said a company statement.

This award has been instituted by the United Nations Development Programme, International Chamber of Commerce and the International Business Leaders Forum in partnership with the Netherlands Ministry for Foreign Affairs, Swedish International Development Cooperation Agency and the UN Global Compact.

ITC was among five large global companies to get this honour, the statement added.

Y C Deveshwar, chairman, ITC, received the Award at a ceremony held at Rio.

The event was presided over by Helen Clark, administrator, UNDP, Georg Kell, executive director, UN Global Compact, Gunilla Carlsson, Minister for International Development Co-operation,
Sweden, Ben Knapen, Minister for European Affairs and International Cooperation, Netherlands and the chief executive officer of the IBLF, Clare Melford.
ITC's social and farm forestry programmes provides sustainable livelihoods to rural wasteland owners by helping convert their wastelands into pulpwood plantations.
They are supported by ITC's research and development-produced high-yielding, disease resistant clonal saplings with shorter harvesting cycles.
While farm forestry focuses on farmers owning wastelands, social forestry targets resource-poor tribals and farmers.
Currently the programmes cover over 125,000 hectares.
It has generated over 56 million person-days of employment.
Regenerating green cover on this scale has enabled carbon sequestration besides improving moisture conservation, groundwater recharge and reducing erosion.
The international judging panel for this Award comprised many luminaries from across the globe.