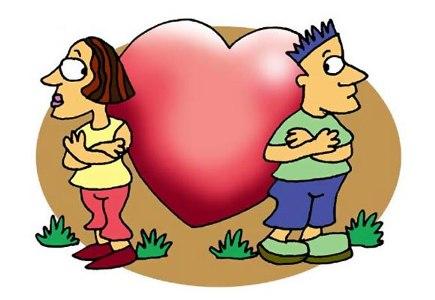 Not all marriages are made in heaven.
Mrunalini Deshmukh, a lawyer who handled divorce cases of many Bollywood celebrities, agrees easily.
While Hrithik Roshan and Suzanne Khan and Aamir Khan and Reena Dutta handled their separation maturely and amicably, the Adnan Sami-Sabah Galadari case is one of the bitterest ones she had fought.
About 90 per cent of divorce cases that are not by mutual consent end as a fight about alimony, according to Deshmukh.
Vandana Shah, a divorce lawyer, says women witnessing their marriage crumble and thinking about separation should first get their finances in order.
For example, if there's a joint bank account that holds the money belonging to her, she should separate it.
If her jewellery is in the locker, make sure she has access to it.
Shah knows, as she herself went through a separation about 14 years ago.
Asked to leave her husband's house at 1 am, she had Rs 750 in her bank account and nowhere to go.
Her parents had passed away before the marriage.
She took shelter in her maid's house.
During her divorce trial, she asked for only clothes and gifts she had received during the wedding.
Despite not asking for alimony, the case dragged on for almost a decade.
During this period, she studied law, rebuilt her life and now fights for women facing a similar ordeal.
Mutual consent vs contested
Divorce cases can be broadly divided into two categories. One is when both partners realise they cannot get along any more and decide to part ways.
Such cases of mutual consent get over in a few months.
The couple, with their lawyers, can sit across the table and decide on alimony and child support.
An agreement is drawn and presented in a court.
Once both parties agree upon the terms and conditions in front of a judge, they are granted a divorce.
Then, there are cases where one of the partners approaches the court for a divorce, citing grounds such as cruelty or adultery.
"Such cases are mostly bitter and become a conflict about money, mainly because of vengeance -- the wife wants to hurt the husband where it hurts the most," says Deshmukh.
These are complex, explains Hasan Anzar, partner in ANZ Lawz.
They involve personal laws governing marriages that vary by religion and also criminal laws under which a person can seek divorce and alimony.
They can take a minimum of two years to resolve and can go on for more than a decade if the parties are not satisfied with lower court orders and want to contest it in higher courts.
A recent Supreme Court judgment says irrespective of the religion or personal laws, the right to alimony for a wife is absolute and no exceptions can be made.
And if the husband is healthy and can support himself, he is under legal obligation to support his wife.
If a woman does not have enough money to fight the legal battle, there is legal aid available.
Shah runs a programme where she supports and guides women for free.
Alimony and child maintenance
In most cases, the wife gets 20-35 per cent of a husband's net taxable income as alimony. If the woman is working, she can still get maintenance if the court feels her demands are reasonable, if she has dependants or if her income is not sufficient to support the lifestyle she enjoyed while married.
While mostly women apply for alimony, Hindu and Parsi laws allow even husbands to seek monetary support.
Lawyers suggest if a person has made up his or her mind to part ways, the first step is to collect evidence of your claims.
If a person is seeking separation on the basis of adultery, he or she should have the proof of a spouse engaging in it.
Deshmukh says there are cases in business families where a husband is a director and earns a fixed salary, say, Rs 100,000 a month.
But the lifestyle he lives actually requires much more money, say Rs 800,000-10 lakh (Rs 1 million).
In such cases, the court does not go by the income tax returns alone. If the wife can prove the lifestyle by attaching documents, such as car owned, foreign holidays and so on, the court can award higher maintenance.
Child support is usually the responsibility of the husband.
However, if the wife is also working, the court can ask both to contribute towards child support, in proportion to their income.
Lawyers say when the client is a woman, they opt for a lump sum payment from the husband.
This ensures safety and security of alimony. In many cases, husbands might stop paying after some time, citing different reasons.
When they fight a husband's case, they request the court for a monthly maintenance.
This is because in case the wife remarries or gets into a relationship with someone, the ex-spouse can approach the court to discontinue the alimony.
The child support, however, continues and cannot be stopped until the child reaches a certain age.
Lump sum payment also works out to be better from a tax point of view.
The income tax department considers lump sum alimony a capital receipt and it's not taxable, according to Divya Baweja, partner, Deloitte Haskins & Sells. Monthly alimony, however, is taxed as income.
Until now, the courts don't take inflation into account.
If the wife wants the alimony increased, she needs to file for revision of payment and provide adequate documents for the claim.
Property dispute
Increasingly, property is becoming a bone of contention between partners looking to part ways, especially because the couple took a joint loan.
In case the property is purchased by one person and the title is held by the other, the legal owner is the person in whose name the property is.
However, if the other person can prove to the court that he or she funded the purchase, he/she can claim it, said experts.
For a joint property, they suggest, it's best if the couple sells it and divides the proceeds in the respective proportion of ownership.
"In the case of other joint assets, the court decides how they need to split after reviewing the documents," Anzar says.
Live-in relationships
The court rulings in such cases vary depending on the situation.
This is because the woman needs to prove what the couple shared was equivalent to a husband-wife relation.
For example, she has a child from her partner.
In many cases, the court has said it was a relationship by consent of two adults and cannot be treated as a marriage, thereby, a women is not entitled for alimony.
When to call it quits
Even in today's society, a divorce has a social stigma attached to it.
While a woman needs to fight for her rights, there are situations when battling it out can lose meaning, says Vandana Shah.
Here are situations when a woman should give up the case for a new life that is more fulfilling.
Lawyer's fee
When the lawyer's fee starts sounding like an equated monthly instalment of a big loan, it could be better for the woman to use that money to rebuild her life than fight the court case.
Age on her side
If a woman plans to find a suitable partner soon, it's better to drop the case and move ahead in her life.
Lawyer becomes the best friend
If the woman starts seeking the lawyer for emotional support and is turning into her best friend, it's time she gets a new life. After all, the lawyer has his priorities and will send a bill every month.
Upbeat about life
If you are capable of earning well and can live a happier life being separated from your spouse, the court case will only bring negativity in life and will consume time and money.
Don't make winning against your husband the only goal in life.