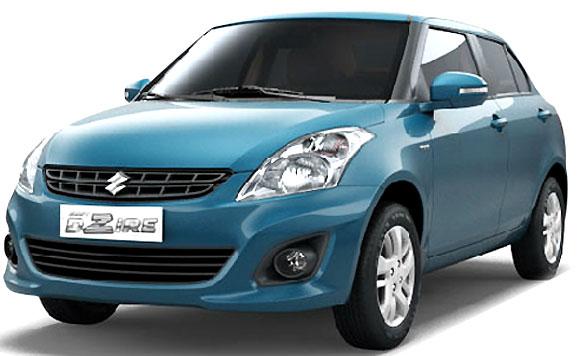 The country's largest carmaker, Maruti Suzuki India Limited (MSIL), is likely to seek minority shareholders' approval for developing manufacturing facilities in Gujarat through a wholly-owned subsidiary of parent Suzuki Motor Corporation (SMC) in October.
MSIL Chairman R C Bhargava said, "We haven't yet fixed a date. It could be in October. "
As far as the Gujarat (facilities) structure is concerned, it is recognised it is beneficial to shareholders.
The major issue institutional investors raised was why higher dividends are paid and why is royalty audited. On the structure, there are no real issues now.
" MSIL Managing Director and Chief Executive Kenichi Ayukawa is confident the company will get a nod from minority shareholders to go ahead with the proposed structure for the Gujarat unit.
"Because of the way we communicated our sincerity to the investors, we did not get any negative response. We are expecting to get better results."
MSIL had conducted a roadshow to explain to global and domestic investors its move over the Gujarat unit in June. In March, Maruti Suzuki revised key terms of the agreement with SMC for setting up of the Gujarat facilities to address concerns raised by institutional investors.
The company has since not received any concerns about the proposal. The changes to the agreement in March aimed at making the deal more tenable.
These included the removal of markups on cars sold by Suzuki to Maruti.
Also, the company had said it will seek minority shareholders' approval and execute the plan only after a nod from three-fourths.
Also, in case the contract manufacturing agreement between MSIL and SMC is terminated, the facilities of the Gujarat subsidiary would be transferred to MSIL at book value and not at fair value, as envisaged earlier.
The company decided to rework the financing model for additional capacity expansion in Gujarat to address investor concerns. Bhargava had said: "The entire capital expenditure for the Gujarat project will be funded by depreciation and equity brought in by SMC.
There will be no markup on cars sold by Suzuki to Maruti to fund incremental capital expenditure (capex) requirements." According to a deal announced by MSIL on January 28, a 100 per cent subsidiary of SMC was to set up manufacturing facilities on land owned by Maruti.
The proposed unit will make cars for the Indian carmaker according to its requirements. Suzuki is to fund the initial capex of Rs 3,000 crore, while further expansion is to be funded through an "incremental capex cost", depreciation costs and fresh equity brought in by the parent company to the extent necessary.
The incremental capex cost or mark-up, which will be over and above the cost of production of vehicles, is to be borne by Maruti Suzuki.
According to the revised agreement, MSIL will buy vehicles from the Gujarat plant only at manufacturing cost. The price at which MSIL will get the cars from Suzuki will be lower than the cost of producing vehicles in Haryana, as there will be no mark-up.
The price will also not include the cost of capital employed.
Additionally, to assuage the concerns of institutional investors, which had accused Maruti Suzuki of flouting good corporate governance norms by accepting a proposal that might affect minority shareholders' interests adversely, the company said it would seek approval from minority shareholders, three-fourths of whom would have to give their assent via postal ballot for the deal to go ahead. The company is not required under the law to seek minority shareholders' approval. Bhargava, however, declined to specify a timeline for creating total capacity of three million units in Gujarat given uncertain economic conditions.
He also ruled out any immediate price hike on models sold by MSIL. "Total capacity is in the excess of around 40 per cent of demand.
At the moment discounts are at all time high in the industry so in this scenario there cannot be price hikes." He said that the company expected to see increased momentum during the festive season : "It should be better this year as compared to last year, which was a disaster. Sentiment has improved, government is going in right direction but I still don't expect that we will see some high sustained growth happening."