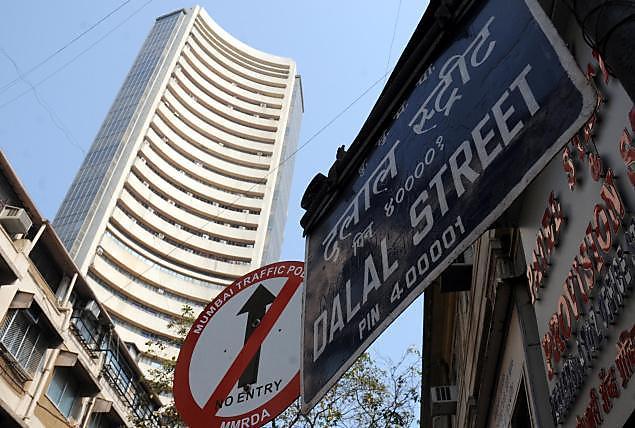 Verdict will tell whether Modi government still enjoys the popular mandate
When Chief Election Commissioner Nasim Zaidi called the coming Assembly election in Bihar the 'mother of all elections', it was no hyperbole.
For, even before he could announce the specific September-October dates for election to the state's 243 seats, political parties have started their fierce campaigns.
Prime Minister Narendra Modi will on Saturday address his first rally for the state election in Muzaffarpur, the so-called capital of North Bihar.
Chief Minister Nitish Kumar has already taken a lead with his knock-on-door campaign.
Another set of players -- the leading lights of the market -- also agree with Zaidi's observation and are keenly watching whether the Delhi election results were just a one-off setback for Modi's political juggernaut.
There is a solid reason for their anxiety -- investors, both domestic and foreign, pumped in nearly Rs 70,000 crore (Rs 700 billion) in the six months following the announcement of the 2014 Lok Sabha election results.
This was possibly the highest ever for any six-month period after general election results in India.
The Sensex, the benchmark index of BSE gained about 17 per cent in this period to 27,865 at the end of October.
It has gone past 28,000 since.
"Bihar election is important from the context of whether the Modi government still enjoys popular mandate or not," says Shankar Sharma, vice-chairman and managing director of First Global.
Bihar and Uttar Pradesh were highly responsible for Modi's t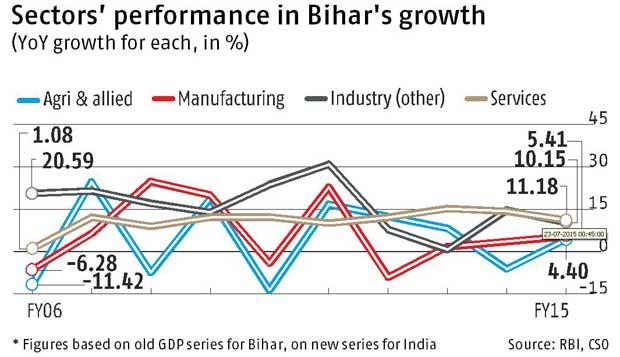 humping victory in the 2014 polls, as these two states added about 100 seats to the Bharatiya Janata Party's National Democratic Alliance's total tally of 336 seats.
Since then, the electoral map has changed with a unified Opposition flexing its muscle.
Arithmetically, it now looks difficult for NDA to repeat the Lok Sabha performance because they were in low thirties in terms of percentage vote share and managed to get an overwhelming number of seats because the Opposition was fragmented.
"So, if they (NDA) get the same vote share they got in the 2014 contest, they are not going to come back.
"And, if they are wiped out in these elections or if it is a poor show, you can be very certain that in 2019 there will be a new government at the Centre," says Sharma, who now works from his Dubai office but traces his roots to Patna in Bihar.
Raamdeo Agrawal, managing director & co-founder of Motilal Oswal Financial Services, says: "Today, it looks like it can tilt either side, so the market is neither hopeful nor ready for a huge Delhi-like debacle.
The Bharatiya Janata Party-led NDA is broadly united in Bihar.
The Opposition is broadly disintegrated; they are together only to face the BJP as no one trusts the other.
It will be a very interesting fight."
But what most market players are more interested in is whether NDA would be able to strengthen its position in the Rajya Sabha, where it lacks majority and has been facing opposition to some critical items on its reform agenda.
NDA currently holds 60 seats in the 245-member upper House and the Bihar election is important because, before the central government's current term ends in 2019, 11 Rajya Sabha seats will come from this state for re-election in the next three years -- that is the third-largest number after UP's 21 and Maharashtra's 12.