A few weeks back, image artist Wally Olins, who has handled marquee brands such as LVMH, Coca-Cola, Visit London, the Royal Opera House and East Timor Development Agency, wrote a blog on 'What's right with India' at a time when the foreign media was busy taking the sheen off India's image. In an interview with Ishita Ayan Dutt, the Saffron Brand Consultants chairman talks about the perception and reality about Brand India. Edited excerpts: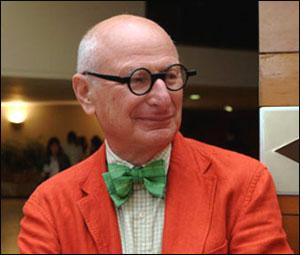 Do you think that the reality about India is better than the perception?
If you are talking from a standpoint of Europe, or for that matter the US, one of the criticism that can be leveled against India, is whether the reality in India is better than the perception. In some ways it is, and in some ways it isn't. We have to be very clear on this perspective, and not just believe one another.
So does that make India an ideal case for branding?
There is an opportunity and there is a need. The question is, if you look at India, there are plenty of things to be critical. But the point is, from where I am standing in Europe, it shouldn't care too much.
There are plenty of things wrong with Europe. Stressing on the bad things all the time, is certainly not appropriate, in my view. Don't keep on saying, 'they are terrible', and by way of implication saying, 'we are wonderful'. That's not right.
Yes, the perception is probably not aligned with reality, as far as India is concerned. India has a marvellous habit of courting problems that are quite unnecessary.
For example, the Commonwealth G, which could have been an opportunity for India to display confidence and brilliance and make itself an admired model in the sporting world, landed it in a shambles. There was no need for that, no need for the corruption.
You had approached the Bengal government...
The Bengal government approached us and we worked with them. And we worked with them on the following basis that what we are doing is for the state of Bengal, not for the government of Bengal. So if the government changes from one political party to another then what we are doing should be sustained. But surprise, the new government chucked us out.
Would you like to work on branding India?
There is an opportunity, but who does one approach? There is a huge opportunity. Are you going to approach the Prime Minister, or the ministry of foreign affairs, economics, or the President?
You mean there is no clarity in the way the government functions?
Any government has difficulty of this kind. Unless you have a clear idea on the line of command, unless you have a power base or financial base, there is no point in approaching the government. The government has to realize that there is a need to change the perception.
The government should set up a group of people presenting the private sector and public sector, or culture, education, sport, on the other hand. And these people would be responsible for the branding of India, over say, a 10-year period.
It is not an advertising campaign. It is a very, very long-term serious programme involving foreign direct investment (FDI), and so on. If the retail sector is not allowed to invest, then that will affect branding, how it is perceived by certain groups of people outside India.
Resistance to FDI in retail and slow reforms process in general, are political realities, what aspects can you play on then for branding India?
There are obvious strengths, and some are not so obvious. One of this is technological sophistication. India is a soon-to-be technologically sophisticated country. The second is, if you look at health, if you look at food, they are very successful worldwide, but there are no major brands involved in it.
Despite India not capitalizing on these aspects, they are popular and successful. Also, there is the aspect of culture. Some manufacturers make very simple and great products.
Another very important thing is that India houses a number of religious communities and there is may be some intolerance, but broadly speaking, they live in harmony.
I know that there are many exceptions to that rule, but if you look at it, this is the largest democracy in the world and in spite of its many imperfections, it's a remarkable society.