Rules being drafted, to also cover unorganised sector; maternity benefit, old age pension, sickness allowance to be included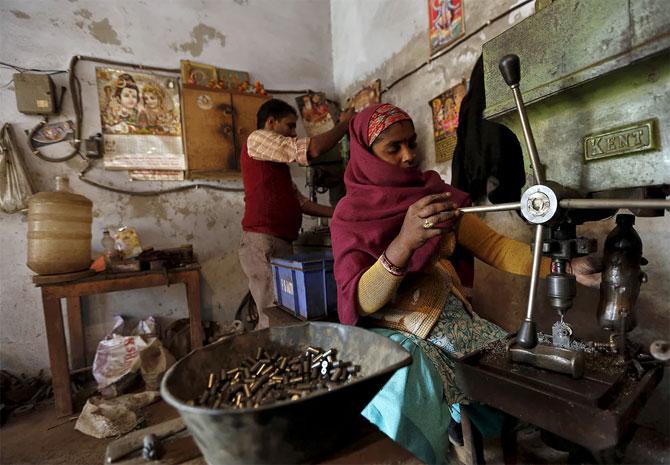 The Union government plans a massive social security coverage scheme for 450 million workers, primarily for those in the unorganised sector.
Formal sector workers who do not enjoy the benefits will also be a part of it.
The benefits are to include all the branches under the International Labour Organization's Social Security (Minimum Standards) Convention, 1952 (No 102).
These cover preventive and general practitioner care, benefits for sickness, unemployment, old age, employment injury, maternity, invalidity and some others.
The idea is that about a dozen laws would be merged into a single law or code.
For the better?
What is the plan?
Universal social security coverage for informal and formal sector workforce
What are the benefits?
Benefits include monetary allowances for preventive medical care, sickness unemployment, old age, employment injury, maternity, invalidity
How will the target workforce be identified?
Through Aadhaar and the Unorganised Workers' Identification Number (U-WIN) cards
Officials in the labour and employment ministry told Business Standard the guidelines were being framed. The government will identify a threshold income beyond which citizens have to pay for the benefits.
The workforce will be divided into three parts - a section that will pay, a second one that can partially pay and a third layer for which the government will pay.
"Through the subscription of the first two sections, we will create a corpus that will take care of the schemes," said a senior ministry official, who is part of the team forming the code.
The ministry handles the corpus of the Employees Provident Fund and Employees State Insurance Corporation, formed from subscription of members.
"We want to ensure universal social security for both the formal and informal sectors. The direction from the Prime Minister's Office is that every willing worker should be ensured benefit of the schemes. Those who can pay for it will do so," said a senior ministry official.
The idea stems from a report by the National Commission for Enterprises in Unorganised Sector in 2007. It said only eight per cent of India's workforce enjoyed social security; 91 per cent were in the informal sector. And, many in the formal sector do not get the benefits that should accrue to them.
Another ministry official said identification of the target workforce was a hurdle and that the plan was to use Aadhaar numbers and Aadhaar-linked Unorganised Workers' Identification Number (U-WIN) cards, to ensure the benefits reach those targeted.
"There have been instructions that as the ministry undertakes reforms to increase ease of doing business, it should simultaneously increase workers' benefits," the official said. "That is the way forward."
The current government has been forced to go slow on many proposed labour reforms because of stiff opposition from unions, including the Bharatiya Mazdoor Sangh, whose inspiration is the ruling party's political mentor, the Rashtriya Swayamsevak Sangh.
Photograph: Reuters