With the markets scaling new highs, as many as 43 stocks from the Nifty50 index and 27 of the 30 scrips that are part of the S&P BSE Sensex are trading above their respective 200-day moving average (DMA).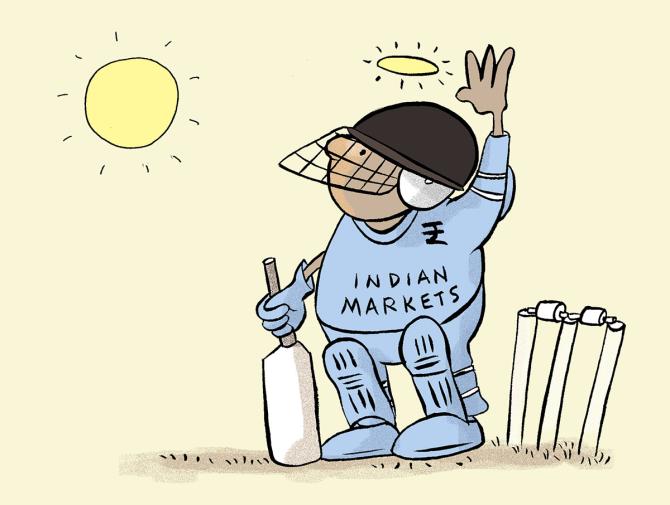 The 200-DMA is seen as one of the most relevant trend indicators by investors and traders, who believe that stocks and indices trading above this level possess strength and are likely to rally in the short to medium term, while the ones trading below this level are viewed as bearish and expected to see a sell-off.
Wipro, UPL, Kotak Mahindra Bank, Hindalco, Infosys, Cipla, and Adani Enterprises are the only stocks from the Nifty50 pack that are still below their respective 200-DMA, the exchange data suggests.
For the Sensex and the Nifty50, the 200-DMA is placed at the 60,596 and 17,954 levels, respectively.
Technically, a breakout continuation formation on the daily charts and a long bullish candle on the weekly charts hints at a further uptrend.
"For bulls, 19,050 and 19,000 on the Nifty would act as key support zones, while 19,300-19,400 would be crucial resistance areas.
"However, below the 19,000 mark, traders may prefer to exit long positions," said Amol Athawale, technical analyst (DVP), Kotak Securities.
In the last three months, the Sensex and the Nifty50 have gained 11 per cent and 12 per cent, respectively, on strong inflows from foreign institutional investors (FIIs), who pumped in Rs. 87,813 crore ($10.69 billion) in this period, according to the NSDL data.
Gains in midcaps and smallcaps have been sharper, with their respective indices rallying 21 per cent and 23 per cent on the NSE, the data shows.
At the fundamental level, too, analysts see the markets gaining ground in the short to medium term, buoyed by prospects of a pick-up in monsoon, which can help keep a lid on inflation and prompt the Reserve Bank of India (RBI) to cut rates.
Market valuations, too, some analysts feel, remain attractive from a medium-to-long term perspective.
"Strong institutional flows, healthy macros, and robust earnings growth drove the domestic market towards its new high.
"Even the current valuations are reasonable at 19x one-year forward PE, which at previous peak had touched a high of 24x.
"With monsoon kicking in and the RBI taking a rate pause, the strong momentum in earnings is likely to continue," said Siddhartha Khemka, head of retail research, broking and distribution, Motilal Oswal Financial Services.
As an investment strategy, G Chokkalingam, managing director (research), Equinomics Research & Advisory, suggests investors skew their portfolio towards large-cap stocks and not go aggressive on mid-cap and small-cap stocks in search of outsized returns as the markets are trading at record highs.
"I suggest investors increase the tilt towards large-cap Sensex and Nifty stocks and large mid-cap stocks.
"Our high conviction stocks with a 'buy' recommendation are BSE, NESCO, Bombay Burmah Trading Corp, Balmer Lawrie, Coal India, Albert David, Bank of Maharashtra, HDFC Bank, KCP, Nippon Life, Indoco Remedies, and Reliance Industries," Chokkalingam said.
Word of caution
Given the upcoming results season, analysts expect the rally to be more stock-specific rather than broad-based. Historically, the Nifty has never risen for four months on the trot since June 2017, said Nandish Shah, technical research analyst at HDFC Securities, adding that there is a higher possibility of profit booking in the July F&O series after the three series of consecutive gains.
"Considering higher stock futures' positions, which in turn indicates higher leveraged positions, call writing at 19200-19500 levels and a sharp rise in the Nifty from March lows during the last three series (11 per cent rise), a possibility of a running correction should not be ruled out.
"Our advice is to book profits in long positions on any rally towards 19,200-19,500 levels to re-enter at lower levels," he said.