Global sentiment has turned very positive for India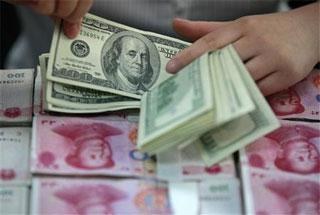 With an estimated $25 billion worth FDI in its kitty during 2014, the government is eyeing a quantum jump in the foreign capital hitting Indian shores in the new year as it hopes to reap the fruits of further opening up of defence, railways and insurance sectors among others.
The ambitious 'Make in India' programme, launched by Prime Minister Narendra Modi with much fanfare in 2014, is another big-ticket ride that the government expects the foreign investors to take to bring billions worth dollars of FDI into the country.
Showing its commitment to fast-track the reform process, the government has taken ordinance route to increase foreign investment limit in the insurance sector to 49 per cent, from 26 per cent currently. Besides, it has also liberalised foreign direct investment (FDI) policy for medical devices.
However, a lot will depend on the government's efforts to improve ease of doing business, where India ranks poorly at 142nd position and the Prime Minister has set a target to bring this rank to top-50.
Experts and government officials are optimistic that the various initiatives taken by the government would yield results in 2015.
"Government's initiatives to improve ease of doing business and opening up of FDI in defence, railways and construction would boost FDI in 2015," a senior official said.
Experts also say that the global sentiment has turned very positive for India.
"Global sentiment towards India is extremely positive. Foreign firms are looking at India very keenly. The measures announced in 2014 and the proposed steps will help in attracting more FDI In 2015," Head of Tax and expert on FDI with corporate law firm Amarchand & Mangaldas Krishan Malhotra said.
However, no big-ticket investment has been announced by any foreign company as yet.
Seeking to streamline the foreign investment regime, the commerce and industry ministry has also proposed to introduce a composite cap which will include FDI, FII and other instruments in various sectors.
In terms of foreign inflows, FDI is estimated to have grown to over $23 billion till October this year, as against about $22 billion in the same period last year and over $26 billion in the entire 2013.