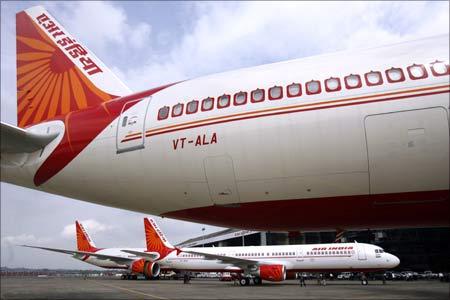 Domestic airlines will operate 12 flights from INS Rajali, Indian Navy's air station near Chennai, to destinations across the country over the next two days, Minister of State for Civil Aviation Mahesh Sharma announced on Thursday.
"We are proposing limited commercial operations from the navy base.
"Air India, IndiGo and SpiceJet have indicated they will operate two flights each. We are working out the details," said Sharma.

The minister did not disclose the destinations but said the fares for these special flights would be capped at Rs 1,000 for routes within South India and Rs 2,000 for all other routes.
Passengers will only be able to carry hand baggage; no check-in luggage will be permitted.
The minister said stranded people would be able to travel in a train shuttle from Chennai to the naval air station.
On Wednesday, Air India had carried out a test flight landing at the naval base.
An Airbus A320 aircraft was pulled out from scheduled operations for the test flight, the airline said.
Chennai airport has been shut for operations till Sunday with runway and air-side infrastructure submerged under water.
Thirty-two planes of domestic and international airlines are grounded at the airport.
Tamil Nadu CM J Jayalalithaa on Thursday urged PM Modi for an immediate 'on account' release of Rs 5,000 crore (Rs 50 billion) for flood relief work from the National Disaster Response Fund. Jayalalithaa made the demand after she and Modi carried out an aerial survey of the districts affected by floods.