Korea's second-largest automaker and Hyundai's sister company showcased a line-up of 16 models from its global portfolio at the ongoing Auto Show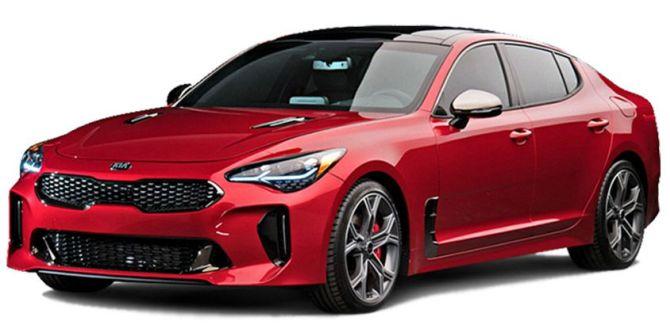 KIA Motors, the most recent among the global automakers to enter India, is not nervous about being a late entrant into a market, which is poised to be the third largest globally by 2020.
The company is confident that the delay will help the company in coming well prepared and launch its models with high level of localisation, a move that will help the company reach the volume and market share targets sooner than later, according to its India CEO & MD Kook Hyun Shim.
"We are fully aware that shipping parts from Korea will not be feasible. Our goal is to have the highest level of localisation by the time we enter the Indian market," said Shim.
This, he added, will help the company gain a foothold in India rapidly and reach a market share of 5-6 per cent.
Kia's upcoming plant in Andhra Pradesh will have an installed capacity to make 300,000 cars annually.
The India unit will account for 10 per cent of Kia's global sales once the capacity is fully utilised, he said.
Korea's second-largest automaker and Hyundai's sister company showcased a line-up of 16 models from its global portfolio at the ongoing Auto Show.
Among other models, it included the SP Concept, a compact SUV, which it plans to make locally in India at its upcoming facility in Andhra Pradesh and start selling the model by the second half of 2019.
"We agree that we are late into the Indian market. But will use this as an opportunity to come here fully prepared," said Shim pointing out that the company has taken lot of time to study the Indian market.
Making a dent in a passenger vehicle market, which has largely been a two-horse race between Maruti Suzuki India and Hyundai Motor India, who control more than two-thirds of the market, will not be easy for KIA.
Among other things, it faces the challenge to create and build the brand.
Shim is not oblivious of the challenge.
"Starting from now, until we start production, we have 16 months to build the brand and put all our efforts," said Shim pointing that besides being in the final stages of recruiting dealers, it has started the brand building activities.
KIA will have the 'top down' strategy and is aims to create a premium-ness with its models, said Shim.
Following the compact SUV, it will bring a small SUV and a premium hatchback. KIA may commence exports from 2022 to markets in West Asia, said Shin.
While both Kia and Hyundai will be competing in the same segment with almost similar products, the companies will have synergies in logistics and supply chain. Kia is likely to tap into Hyundai's supply chain base and logistic infrastructure.
"They have an impressive product line up but they will have to compete at a price point that is relevant for the Indian market," said Rakesh Batra, partner and national leader - automotive sector at EY India.
"The launch of multiple products and a wide network would be critical for a sizable presence here," he said, adding that "KIA will have to be content with low single-digit share in the first three to five years as it takes time to build a product portfolio and create a sizeable network."