Sasha Chhetri, the Airtel 4G girl, is a better known face across India than most Bollywood starlets, says ad guru Sandeep Goyal.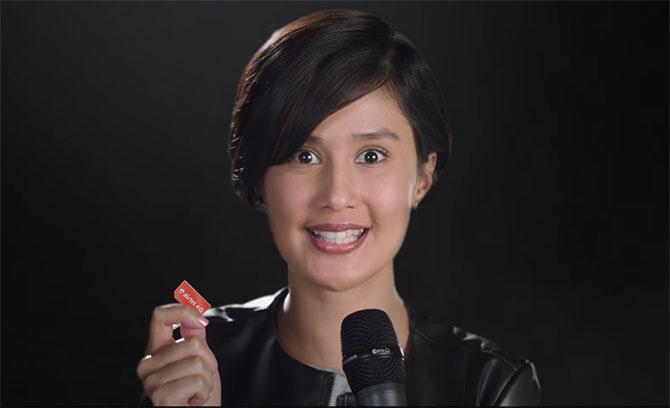 It must have been 1978, or thereabouts, when Promise toothpaste was launched.
The young, dimpled, middle-class housewife in the ad would ask in mock exasperation, Offo! Ek aur naya toothpaste?.
That simple question mouthed with a bemused and somewhat irritated facial expression soon made both the brand and its protagonist wildly famous.
While Promise zoomed to the no 2 position after market leader Colgate, the lady in the ad became known to the world as Maya Alagh, coincidentally herself a dentist by profession.
The Promise ad launched Maya as a television actress of repute who went on to also grab some meaty Bollywood roles over time.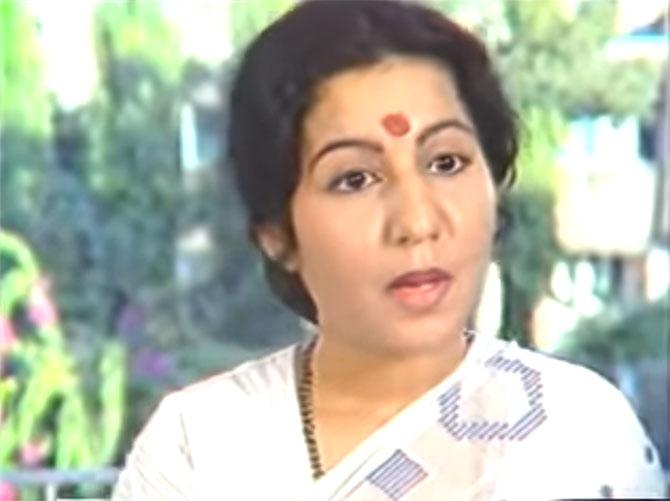 Forty years ago, Surf introduced 'Lalitaji', the unsmiling, fussy, saree-clad housewife with a red bindi and a distinctive hair-do, who taught India the difference between sasti cheez aur acchi cheez.
Lalitaji became a household name in no time, but so did Kavita Chaudhary who essayed the role.
Kavita was soon chosen to be the lead of Udaan, which became one of Doordarshan's most iconic serials ever.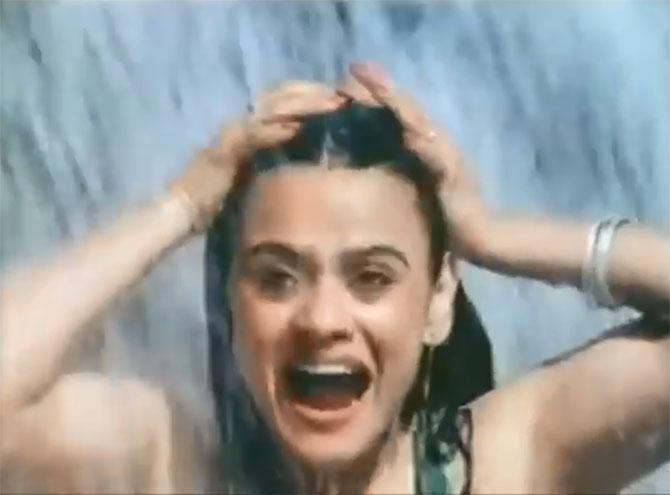 The Liril girl, Karen Lunel, having fun under the waterfall became an overnight sensation catapulting the Air India stewardess to national stardom.
In subsequent years, Pooja Batra, Preity Zinta, and Deepika Padukone also played the Liril girl and eventually carved out successful Bollywood careers, but no one was ever as much Liril as Karen.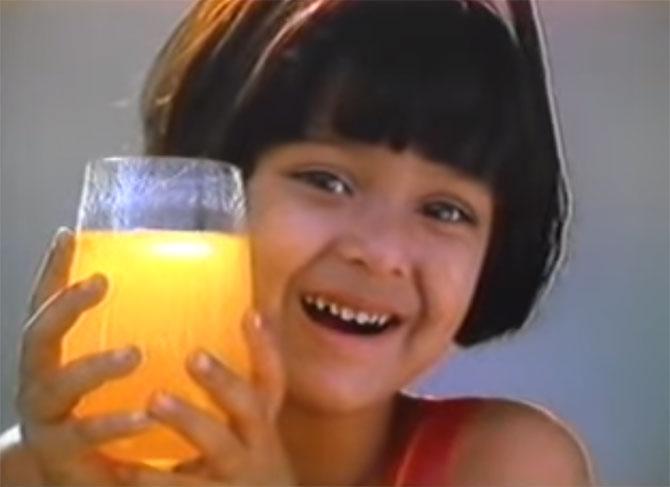 Ankitha Jhaveri, the 'I love you Rasna' girl of the 1980s, became one of Indian advertising's most recalled brand mascots.
It paved the way for her to become a well-known actress in Telugu films.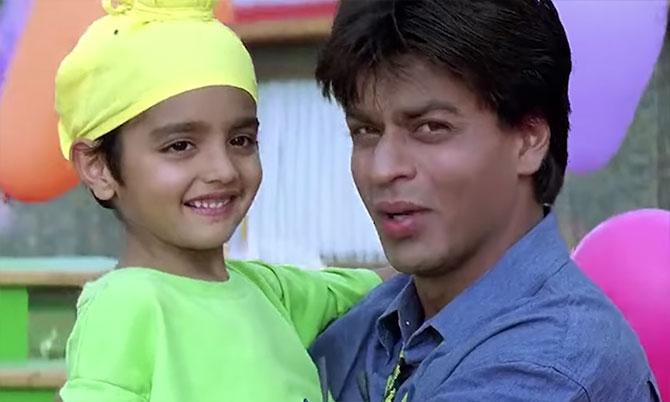 In the 1990s, Parzaan Dastur was the little boy in the Dhara ad who runs away from home and is enticed back by Ramu kaka because there are jalebis being cooked by his mom.
He became such a prodigy that he was chosen for the role of the silent Sardarji boy in Kuch Kuch Hota Hai, the one who tells Shah Rukh, 'Tussi jaa rahe ho, tussi na jao and then starred in Kaho Naa Pyaar Hai, Mohabattein, Kabhi Khushi Kabhie Gham besides other blockbuster Bollywood movies.
So, not very far back in time, it was advertising that created celebrities, and not the other way around.
Brands today depend more and more on famous faces to entice customers and build brand preference.
Ranveer Singh and Virat Kohli endorse about 25 brands each; Akshay Kumar and Deepika Padukone are brand ambassadors of at least 20 brands each; Amitabh Bachchan, Ranbir Kapoor, Alia Bhatt, and M S Dhoni also have endorsement deals in double digits.
One almost gets the impression that brand advertising in India today cannot be done without using a famous face.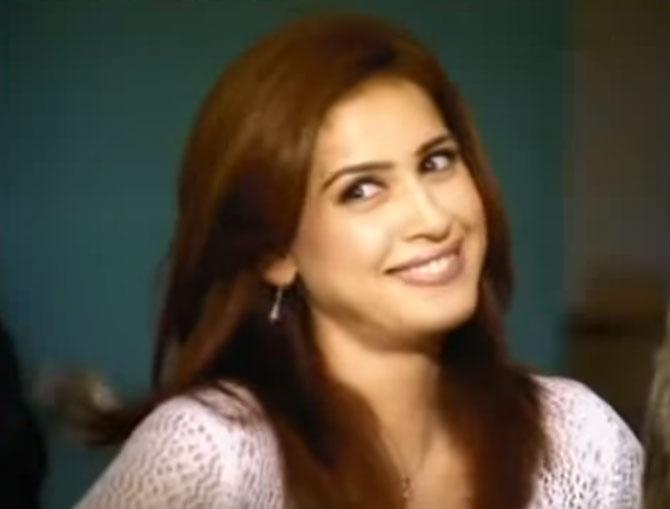 Yet, there are successful examples even in the current celeb-crazy environment where brands have managed to cut through the clutter with advertising that became famous, concurrently catapulting their ordinary everyday protagonists to stratospheric fame.
Amrita Raichand, a small town girl from Jamshedpur, and an MBA from Narsee Monjee, played the housewife in Whirlpool's Mummy ka Magic campaign a decade ago, and became synonymous with her role as a modern, caring mom.
So enduring was her personal equity, and so well-recalled was the campaign, that she today anchors a show called Mummy ka Magic as a chef on FoodFood TV.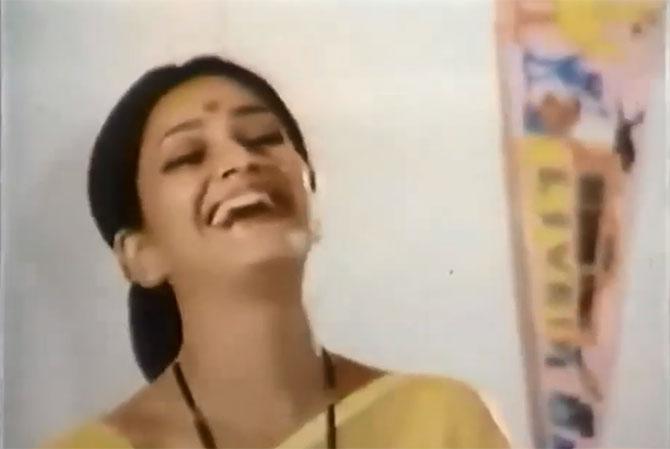 The Airtel 4G girl Sasha Chhetri is a better known face across India than most Bollywood starlets and surely India's women cricket captain Harmanpreet Kaur.
Between September 19 and November 20, 2015, Airtel beamed a mind-numbing 54,506 ad spots on national TV featuring Sasha.
No wonder, the then diminutive 19-year-old Xavier's Mumbai student who hails from Dehradun, became one of the country's most-recognised and loved (some say hated) faces.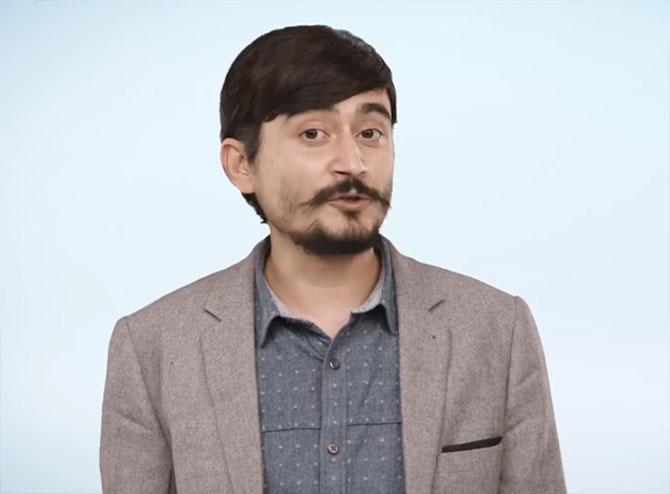 Similar is the story of the Kya Aapne Kabhi Online Hotel Search Kiya Hai? Trivago India presenter who ignited an unprecedented, 'Who is the Trivago guy?' avalanche on Twitter, Facebook and Quora a couple of years ago.
The young man, Abhinav Kumar, is actually the travel portal's own business development manager based in Dusseldorf.
He is today an Internet darling with unbelievable metrics.
So, even today, it is possible to create memorable advertising in India sans celebrities, such that the ordinary folks in these famous campaigns gain fame and public recognition even beyond film stars and cricketers.
But the essential ingredients in converting these ordinary folks into superstars are 1. A single-minded advertising idea... like 4G in the case of Airtel 2. Limitless repetition of the ad on air... the 50K ad spots of Airtel in 60 days on TV irritated the hell out of the entire nation, but made Sasha unforgettable.
Creating brand characters who are uniquely yours and unequivocally identified with just one brand are invaluable assets.
Far superior to employing mercenary celebrities.
But how many brands today have the patience and the perseverance to ideate, create, nourish and celebrate ordinary folks as brand champions?