Auto experts from CarJasoos answer all your questions related to buying, selling or maintenance of new cars.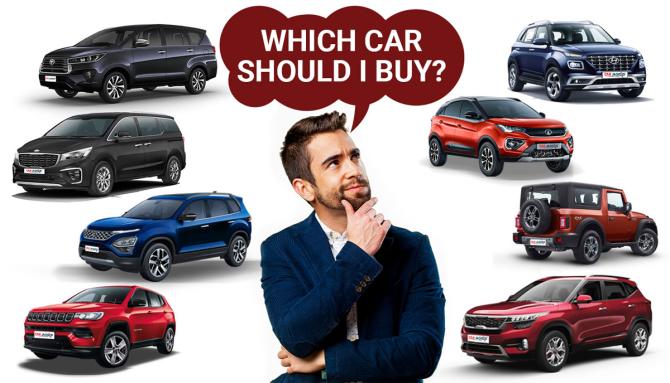 ---
Venkat Sai Karrotu: I am looking to buy a new car under 10 lakh with:
1. Best mileage
2. With Petrol Engine
3. Low cost maintenance
4. Best resale value
5. Better safety rating
I hope you could figure out my quest with better answer????. Thanks
CarJasoos: Considering all your requirements, there are two cars which tick all the boxes: Maruti Baleno and Honda Amaze. Both of these cars fulfil your requirements and your purchase decision won't be wrong if you purchase either of the two.
Sounak Paul: I am planning to buy a petrol car which will be mostly run in city; occasional highway driving (once in two month).
My requirements are as follows:
1. It must be reliable in the long term
2. Safe and decent strong built
3. Good engine refinement
4. Essential features loaded
5. Sub 4 m hatchback
6. 4/5 persons seating
7. Decent resale value, say after 8 years
8. Price 7-8 lacs on road
9. Reasonably good ASS
My choices are:
1. Grand i10 nios sportz (for engine refinement and good built and contact hatch)
2. Swift Zxi (proven engine refinement, good engine response)
3. Altroz XT (gncap 5* safety rating)
Which one shall I choose to balance my requirements?
CarJasoos: Considering your requirements, Tata Altroz XT would be the perfect option as it will provide the best value with least compromise. You can buy the Altroz XT without any hesitation.
Chetan: I am from Bangalore. I am planning to buy a compact SUV with a budget of around 20 lakhs. Creta and Seltos are out of my list because I do not like the design of the car.
My other options seem to be Duster and Kushaq. Is there any other car?
Also, driving dynamics and power are on top of my list, next comes features.
Is Duster still worth it? I'm almost inclined towards it.
Could you please suggest the right car?
CarJasoos: With power and dynamics being your top priority, the Duster is the most powerful in the segment but it has become dated now and misses out on features.
The Kushaq on the other hand has a powerful turbo petrol engine which is fun to drive, has all the modern features and is a fresh entrant.
In our opinion, the right car would be the Kushaq as it is fun to drive, has all the features and is a fresh entrant.
Tarun: Hi I own a Maruti Suzuki LXI CNG since November 2012 and have drove almost 155000 + kms till date without any issues. It's the best car in terms of ownership, affordability, maintenance,, mileage etc. Now I have to upgrade to 1.2 level hatchback but nowadays my monthly running has been around 1209 -1300 kms due to covid 19 pandemic.
I have shortlisted the following cars:
Maruti Suzuki Swift LXI /VXI
Hyundai Grand i10 Nios Magna CNG
I just need your expert advise that shall I go for the above mentioned cars or wait for the launch of the Celerio facelift CNG variant & Tata Tiago company fitted CNG variant?
Also kindly advise me if it is worth paying premium of almost Rs 1 Lac for CNG variant over the Petrol one even though my monthly running will be around 1200-1300?
CarJasoos: Considering your queries, you can opt for the Maruti Wagon R (1.2 L) LXI CNG variant which will cost around Rs 613,000. This will be a better option which will have a low running cost and will fulfil your requirements better. And if your inclination is only on the mentioned two -- Maruti Swift and Hyundai Grand i10 -- then go with Maruti Swift as it comes with additional benefits such as higher resale value, Maruti Suzuki's service network and yes, the spare parts availability is way much easier and they are affordably priced too.
Avinash Bellad: For 6'- 1" heighted person which car, suv, hatchback, sedan is good for daily commute in city as well as highway with good built quality & completely refined engine with no defects i.e tried & tested in India?
CarJasoos: Considering your requirements, Maruti Brezza would be the optimum choice as it ticks all the right boxes and will fulfil your requirements. If you have a higher budget, Tata Harrier could also be a great choice.
Anil Gulati: I am thinking of buying a 5-seater SUV. I would like to know which is a better vehicle between MG Hector and Tata Harrier? I am at the moment using a XUV500.
PS: Or any other recommendation in 5/6 seater.
CarJasoos: If diesel is your pick, then Tata Harrier would be a better choice overall. If you want a comfortable and economical 6-seater which has plenty of features, then Maruti XL6 could also be a great pick.
---
Do you have queries related to buying selling and maintenance of new cars?
Please send your queries to getahead@rediff.co.in with subject line 'Car queries' and experts from CarJasoos will answer your queries related to buying new cars.
---
Kind courtesy:

CarJasoos.com is a multi-brand new car buying portal that offers lowest price guarantee, car finance and insurance options from the comfort of your home.