Do you have car queries?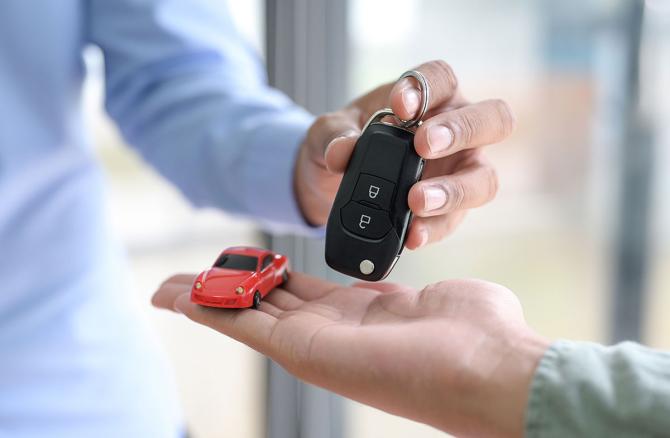 Please send your queries to getahead@rediff.co.in with subject line 'Car queries' and experts from CarJasoos.com will answer your queries related to buying new cars.
Auto experts from CarJasoos will answer all your questions related to buying, selling or maintenance of new cars.
Meanwhile, here's a quick eight-point checklist for buying a new car.
---
Is it only about choosing the right model and manufacturer? No, there's more to it. Know how to select the ideal car
Friends, family, influencers, advisors, no matter whom you talk to for your new car, everyone will have their opinion but ultimately, it's you who has to make a decision. And you have to be smart enough in choosing a car as per your needs as you will be driving it.
In a nutshell, it's you who has to understand the process and the crucial aspects before you step into a showroom or buy car online so that you shop as an informed buyer.
Let's run you through the key aspects you should know before buying a new car.
1. Hatchback or SUV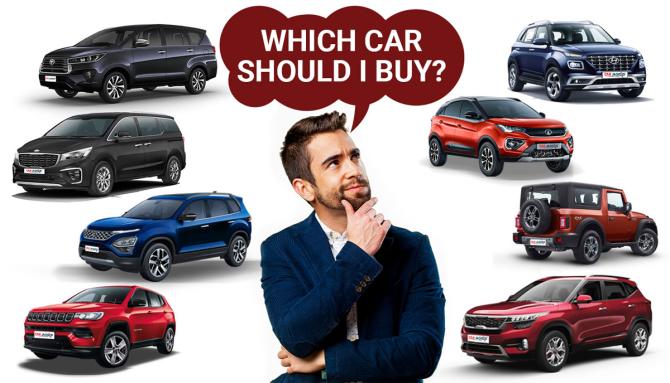 Once you realise that you need a car for your family, you have to ascertain its type. Whether hatchback is sufficient or you need a 7-seater MPV to carry more passengers.
For people who do frequent off-road drives or stay in interior regions where the roads aren't the smoothest, an SUV with high ground clearance should fit their bill.
Analyse your needs carefully because while the idea of having more seating space is exciting, your parking lot may have a problem accommodating a bigger car or the narrow roads of your city may make you nervous while driving.
2. Diesel vs petrol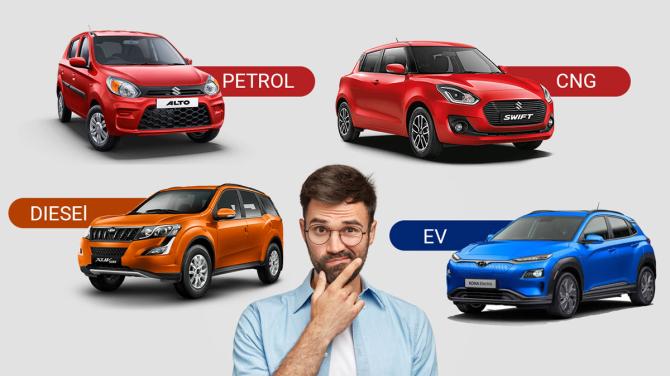 After you have finalised a particular make and model, the next important thing to decide is the fuel.
While the major confusion is between diesel and petrol, there are options of CNG, LPG and electric as well. For diesel and petrol, your daily running is a vital consideration.
Earlier, the major decision enabler was the huge difference between the costs of both fuels. However, now the price difference has reduced significantly to a stage where diesel isn't a lucrative option anymore.
Although the diesel car gives more miles per litre compared to a petrol one, the cost of buying a diesel car is significantly more than a petrol-powered one.
So daily running should be taken into consideration before opting for any one. If your running is more than 2,000 kilometres monthly, diesel is a good choice else petrol is a better option.
The other options of CNG, LPG and electric offer amazing fuel efficiency (range per kilometre for electric). However, the limited network of filling stations/recharge stations is a big barrier with these vehicles.
3. Mileage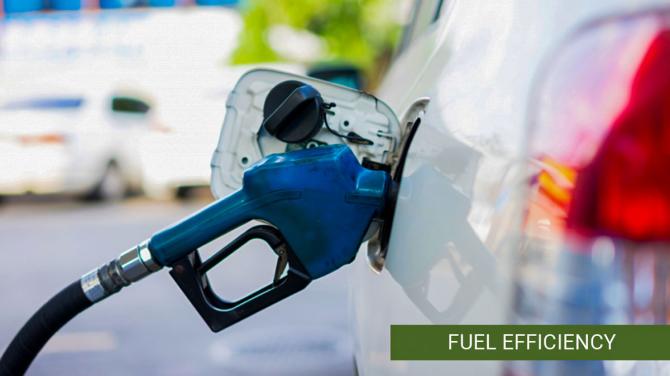 With the soaring fuel prices, choosing a fuel efficient car is always a wise decision. Whether buying for family or yourself, this attribute always scores high with most buyers.
While petrol cars offer decent mileage, diesel cars are more fuel economic. CNG and LPG are very economic compared to traditionally fuelled cars.
Moreover, if you drive short distances daily, the electric is the best of all the options available. Their running cost is low and maintenance cost is also very limited.
4. Resale value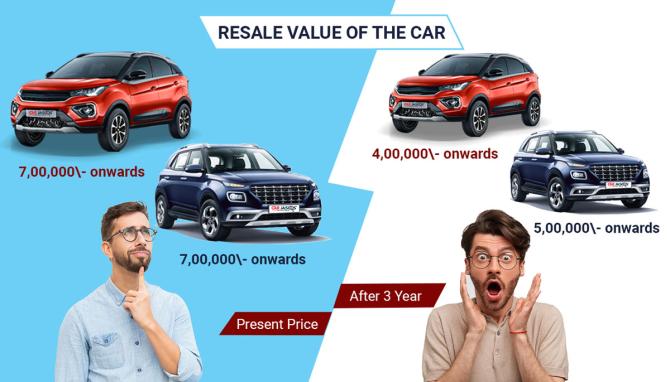 The major reason why first time buyers or informed buyers go for established brands like Maruti Suzuki, Hyundai or Toyota is that cars from these companies have a strong resale value compared to other brands.
Since their value depreciates with time and on average, they get replaced every 5-7 years. So, when you go out in the used market to sell your vehicle, it should command a good value which can help you fuel the expense of your next vehicle.
Once you decide the type of vehicle, look for online reviews and classified sites to get an idea of the resale value of a car after a certain period.
5. Safety features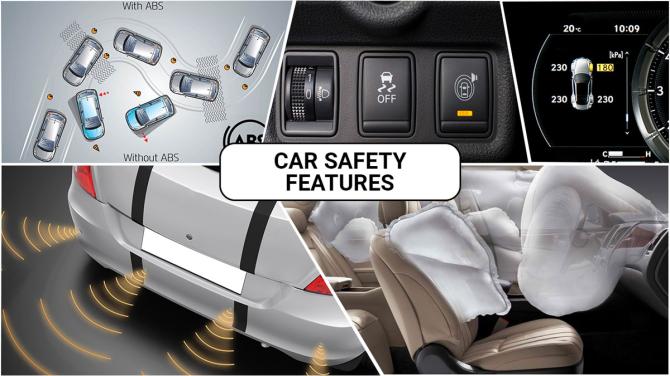 While the government has enforced some mandatory safety equipment in every car such as ABS with EBD, reverse parking sensors and dual airbags, you should give preference to a variant that gets maximum safety features.
The extra premium for protective features might seem to be an expensive affair at the moment but the safety net that they give back is priceless.
6. Service network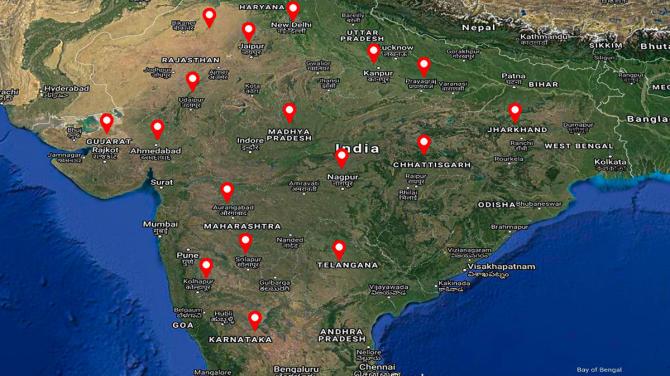 If you got hooked to a new car from a relatively new brand, you should ensure that the brand has an established service network in your city before you decide to go for it.
The reason for the success and failure of many cars in the country heavily relies on the brand's service network across the country.
7. Maintenance/cost of spare parts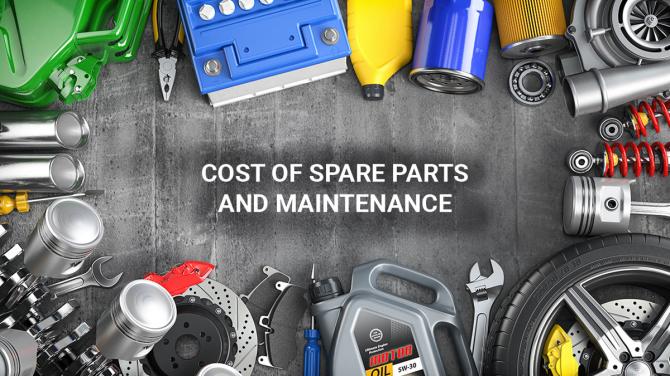 The car you have chosen may have great fuel efficiency, but the overall higher maintenance cost can ruin your driving fun. You should opt for a car whose spare parts are readily available and cost less.
Also, check the complementary warranty period with your chosen car. Sometimes car brands offer a warranty for a particular set of years along with unlimited kilometres, which hints at the long life of its engine.
8. Car insurance
After buying a car, the dealer straight away presents you a bill, which includes the car insurance too. However, you need to be vigilant about such tactics. Do your research about car insurance online.
Don't get confused in third party and comprehensive insurances. For a new car, you should always go for a comprehensive coverage. Zero depreciation insurance is one nice way to keep your car secured.
Kind courtesy:

CarJasoos.com is a multi-brand new car buying portal that offers lowest price guarantee, car finance and insurance options from the comfort of your home.