147 domestic and international recruiters -- including Ola, Amazon, Flipkart and Xiaomi -- hired all 460 graduates.
Virendra Singh Rawat reports.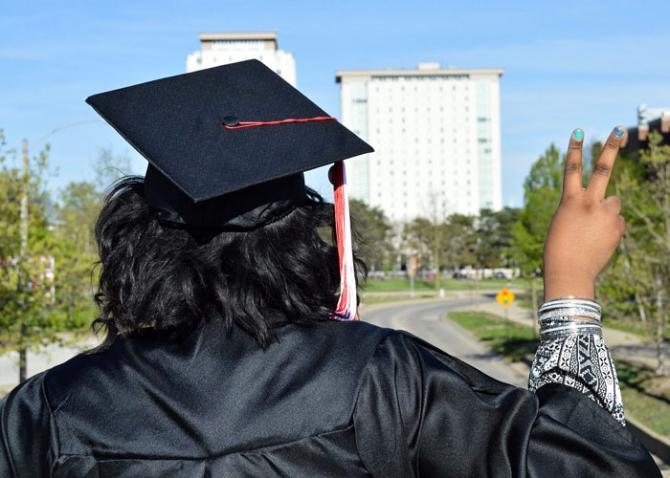 Unicors such as Ola and e-commerce majors, including Amazon and Flipkart, made a beeline to hire the top talent from the Indian Institute of Management-Lucknow during its final placements.
With this, the institute placed all 460 students of its 33rd batch in a record three days.
The customary headhunting saw participation from 147 domestic and international recruiters.
First-time recruiters included Artefact, ACT, Axis Capital, Bain and Co, IQVIA, KOIS Invest, Ola, Optum, Udaan, Whiteboard Capital and Xiaomi, among others.
Artefact, IQVIA and Splash (Landmark Group) were some of the international recruiters.
The institute also saw the highest number of offers being made during its lateral placement process.
The top segments based on the jobs offered to the students were consulting (32 per cent), general management (14 per cent), finance (16 per cent), sales and marketing (16 per cent), e-commerce (15 per cent) and systems/IT (10 per cent).
According to IIM-L, its 'strong focus' on finance had helped it attract diverse employers in the finance domain.
The remaining offers emerged from domains such as market research, analytics, business development, social media marketing and human resources.
In the consulting domain, Accenture, Alvarez and Marsal, Bain and Co, McKinsey and Co and BCG made 145 offers.
The general management domain saw participation from firms such as the Aditya Birla Group, Airtel, the Hinduja group, the Lodha group and RPG.
The banking, finance services and insurance sector saw a total of 81 offers from Axis Capital, Avendus Capital, Citibank, DBS, Edelweiss, ICICI Bank, JP Morgan Chase, KOIS Invest, Kotak Bank, Whiteboard Capital, etc.
In the FMCG/consumer goods/telecom/digital media, 70 offers were made by Airtel, Colgate-Palmolive, Dr Reddy's, GSK, Hindustan Unilever, ITC, PandG, Pepsi, Puma, Samsung and Star TV.
These firms also offered jobs in supply chain management, IT, corporate finance, HR and analytics.