Doha-based Kajal Saini's fun take on the humble cheese-chutney sandwich has given the dish a spectacular facelift.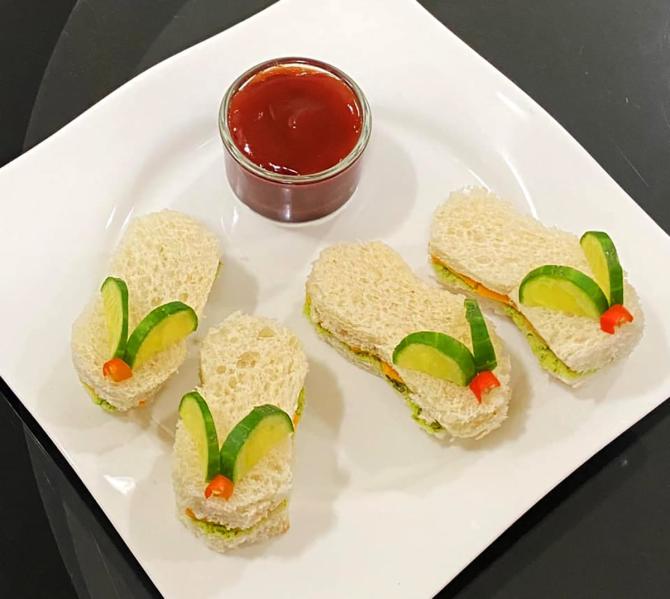 Slipper Sandwich
Serves: 2
Ingredients
4 slices of bread, preferably white but opt for a healthier version too
100 gm homemade mint chutney
Chilly flakes, as per taste
Oregano, as per taste
2 slices of cheese, cut into halves
4 to 8 thick slices of green cucumber, cut into halves, to create the straps of the slippers, skin intact

1 red chilly, split in the centre and cut into 4-6 pieces or 2 cherry tomatoes cut into halves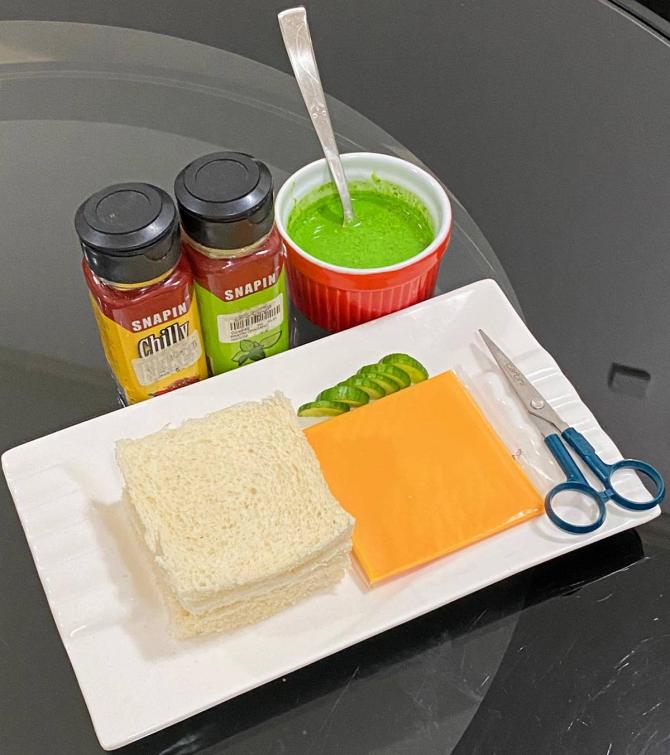 Method
Trim the edges off the slices of the bread and cut each into two.
Spread a tbsp of the mint chutney over the slices and lay them out on a cutting board.
Sprinkle some chilly flakes and oregano.
To assemble, starting with the bottom layer, take one half slice of bread with mint chutney.
Place half a slice of the cheese over it.
Press another half slice of bread, chutney side down. The sandwich is ready.
Repeat the process with the other slices to get around 4 sandwiches.
Using a pair of scissors, trim the edges so that it resembles the sole of a slipper. Watch the video to see how to do it.
Place the sandwiches on a tray.
Arrange two cucumber slices over the sandwich to resemble the straps of the slippers.
Place a piece of the cut red chilly or cherry tomato where the slices of cucumber meet.
Please check the pic above.
Serve the sandwiches with chips and ketchup.
WATCH: How to assemble a slipper sandwich.