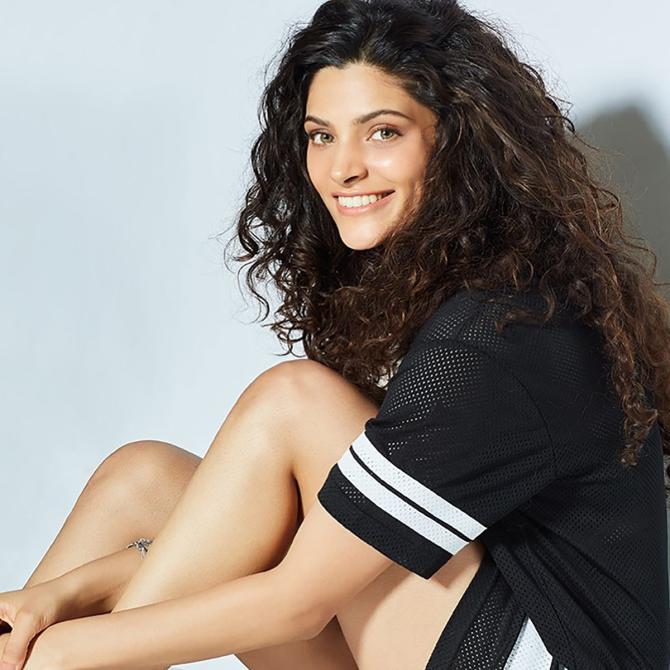 Sports means the world to Saiyami Kher.
That's how she stays active. It's a stress buster.
It helps her be disciplined.
She has learnt to never give up thanks to sports.
That's why she urges fans to take up a sport. "It will make you a better and happier person," she says.
Her style mantra is to effortlessly blend comfort with glamour, and she'll occasionally throw in a sporty separate.
Be it her bikinis or the traditional fare she serves or preppy casuals, the Ghoomer star never allows any discomfort to overshadow her shine.
In an interview with Mayur Sanap/Rediff.com, Saiyami speaks about her love for cycling and why she is such a huge fan of athleisure.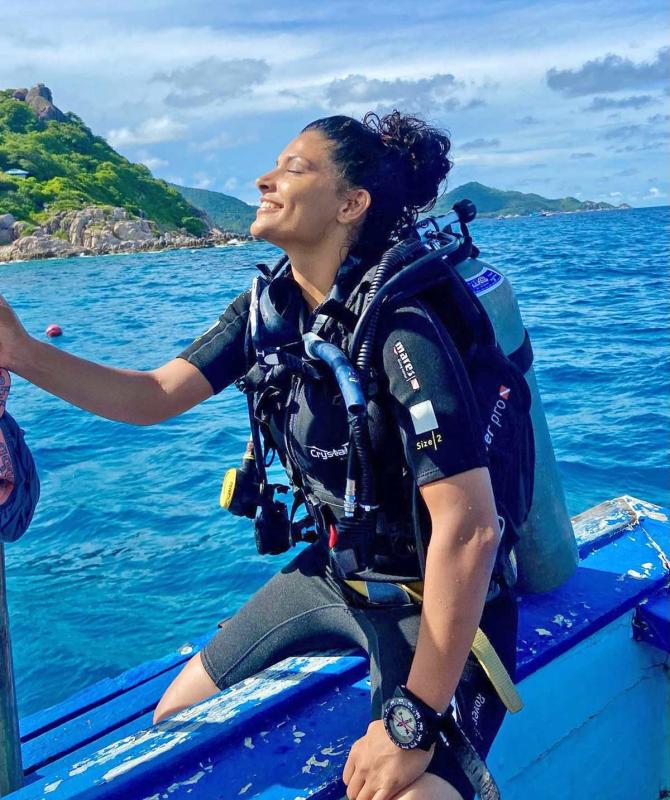 What diet routine do you follow to portray a character?
An actor's diet is very specific to how you need to look for a film.
For a sportsperson, one needs to be fit and your calorie consumption is much more.
Because I go to marathons and triathlons, I know that the calorie consumption of an actor is much less than that of a sportsman. So, I did that for Ghoomer.
I did a film called Choked with Anurag Kashyap for which I put on weight. I was playing a mother to a seven year old.
This is something (putting on weight) I wanted to do for authenticity.
Then for the next project, I lost the weight. It was the process of cutting down on sugar and carbs.
(The diet) entirely depends on what role you're playing.
Which are some scenic routes you have cycled to?
I actually did a documentary in Italy, which is considered to have one of the most beautiful cycling races in the world.
I was in North Italy, and I did cycle for 450 km at almost 5000 metres.
Do you also cycle in Mumbai?
There's too much traffic in Mumbai and it's too crowded.
But if you go little away from Mumbai to Nashik -- that's where my parents live -- the roads are very beautiful.
Even Pune is nice. One can also cycle from Goa to Karnataka.
Mumbai is not cycling friendly at all.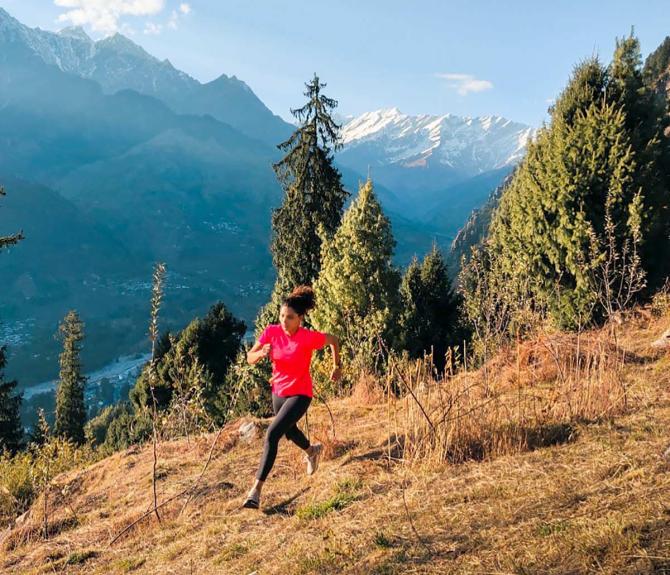 We have seen you wearing lehengas, bikinis and athleisure. What is your personal style like?
It depends on my mood. I like to keep it very easy and comfortable.
I like wearing athleisure because it's the most comfortable.
For me, it is usually comfort over anything else.
How do you take care of your skin and hair during film shoots on tough locations?
For my skin, the most important thing is hydration. The more water I drink, the better it is.
Taking out my make up after a shoot is very essential.
With regard to my hair, I do not give it too much heat because it damages my hair.
I try to keep my hair tied as much as possible.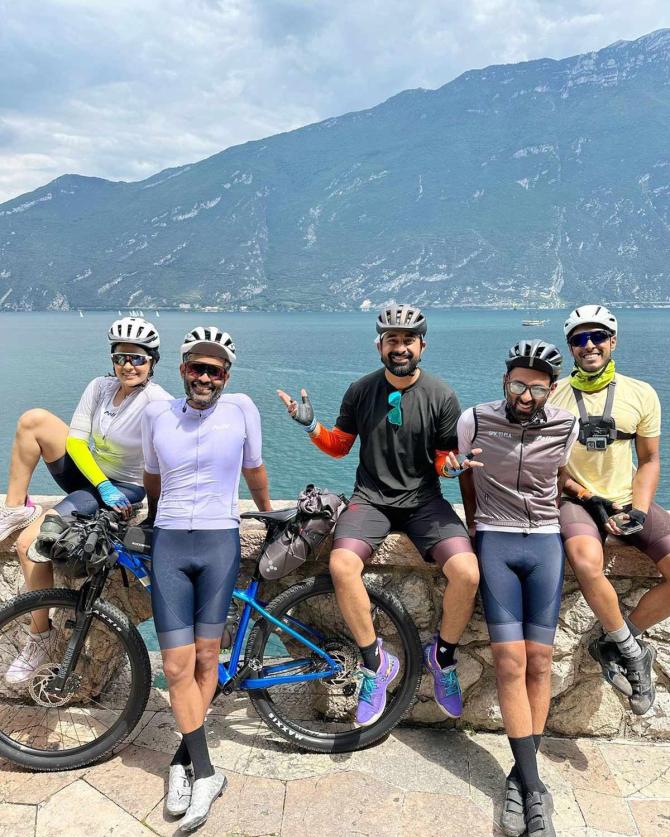 A food you can't live without.
I love chocolates. It is my weakness.
But I have not had any chocolates in a while because of my resolution to not have sweets for a year.