To safeguard yourself, you need to understand what, where, and how your data got compromised, alerts Bindisha Sarang.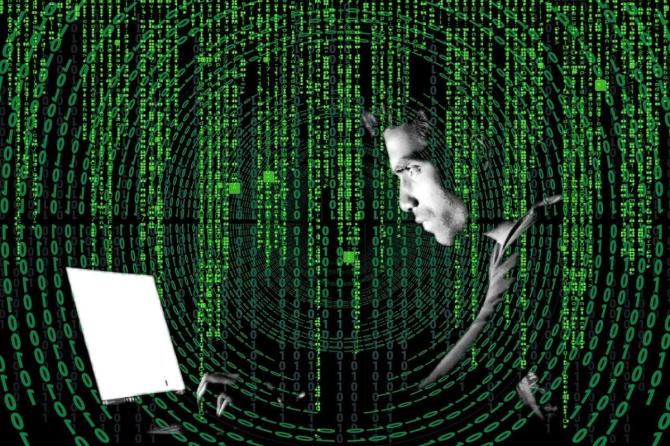 The transaction data of around 100 million Indians are now up for sale on the Dark Web.
This data was reportedly stolen from Bengaluru-based fintech service provider Juspay, which processes transactions for many customers including e-commerce players like Amazon, MakeMyTrip, Airtel, Flipkart, Uber, and Swiggy.
A major data breach can potentially spell financial disaster for cardholders.
To safeguard yourself, you need to understand what, where, and how your data got compromised.
Here's a five-point checklist to help you in case you have fallen victim to data theft.
Check if you have fallen prey
First, you need to check periodically if have been affected.
Visit data breach detection Web sites, such as F-Secure, BreachAlarm, DeHashed, have i been pawned?, etc.
You will have to share your e-mail address. Some of these are free sites, others paid.
Contact your financial institution
If your card data has been compromised, contact the issuing bank or financial institution.
Block and replace the card immediately.
Vinay Bagri, CEO, NiYO Solutions, says, "A new card would cost a few hundred rupees. This is worth spending on, rather than expose your Rs 5 lakh credit card limit to a possible data breach."
Also, check your credit report for any changes or credit enquiries not authorised by you.
Change passwords of financial accounts
Take a few measures to avoid future breaches.
Manoj Chopra, vice-president and head-product & innovation, InfrasoftTech, says, "Use strong passwords. Also, use a password manager, like 1Password, that can help generate a strong password."
Keep your cards locked
Lock up all your cards.
"Unlock them only when you need to use them, the same way you keep a door locked until you need to open it," says Bagri.
Everyone should use the switch on/off facility on cards to mitigate risks.
"The regulator has made it mandatory for cardholders to get the option to switch on/off their card for any particular facility, like automated teller machine transactions, online transactions available on the debit or credit card, and so on," adds Bagri.
Disable the international transaction facility. Activate it only when you need it.
Also, set a limit for domestic online transactions.
Alternatively, use a virtual card or have a card with a lower credit limit for online use.
Don't save card details on smaller sites
Bigger financial institutions get hacked rarely because they have stronger security systems and protocols in place.
Lalit Mehta, co-founder and CEO, Decimal Technologies, says, "Typically, it's the smaller sites, where the chances of a data breach are higher. For instance, a large fashion site may be a big name in fashion, but may not necessarily have very strong security. Don't save your credit card details on it."
Always uncheck the pre-checked box that permits such sites to save card details.
Be mindful of a few other things that matter.
"Generally, we use a debit card less than a credit card. We tend to be more careless with the former. Be equally careful while using it," says Bagri.
Mehta adds, "Use a virtual card, especially on international sites."
Have an antivirus installed on all your electronic devices.
Do not click on unknown links, or open messages from unknown numbers.
Finally, don't open videos from unknown numbers sent over WhatsApp, as they could be infected with malware that steals your data.
Feature Presentation: Aslam Hunani/Rediff.com