Rediff.com's Ashish Narsale suggests gadgets that will fit your budget and impress your bae on Valentine's Day.
Valentine's Day is the perfect occasion to show your loved one that you care.
While dinner dates with flowers, cute heart shaped pillows and photo mugs may seem like the most obvious choices, how about gifting your Valentine something that'll make his/her life easier?
If your budget is under Rs 15,000, these are some useful gadgets that will make them go WOW!
1. A smartwatch for the fitness lover
A smart wearable has become more of a necessity than fashion these days.
A smartwatch provides instant digital assistance as it fits on your wrist and pushes you through the day to reach your fitness goal.
Isn't this a thoughtful way of reminding your Valentine to stay active and healthy?
Here are some options: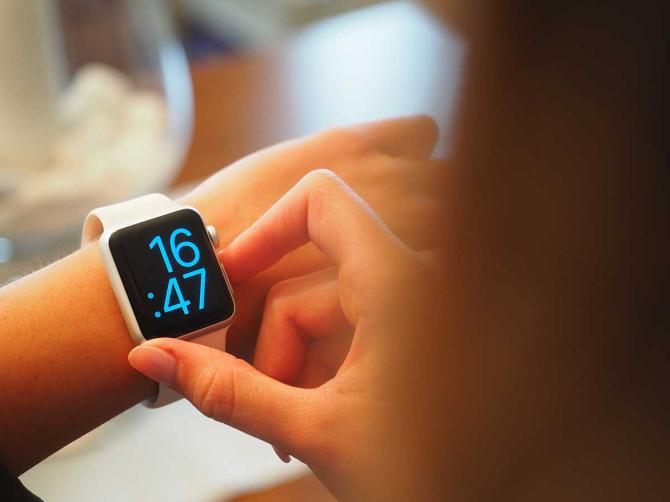 The Amazfit GTS 2 Smartwatch
Price: Rs 12,999
This smartwatch has a blood-oxygen saturation measurement sensor that helps you test your oxygen level.
It comes with built-in GPS and a stress monitor.
It allows you to make phone calls via Bluetooth and has 3 GB storage capacity.
With a built-in 246 mAh battery, the makers say the GTS 2 will last for seven days after a single charge.
OPPO Smartwatch 41MM
Price: Rs 14,990
This model runs on Google Android-wear OS, has a 41mm case with AMOLED display and comes with 300mAh battery that also supports fast-charging.
According to OPPO, the smartwatch's battery can last for 24 hours in smart mode and 14 days in battery-saving mode.
It has 1 GB RAM and 8 GB ROM for storage, which makes it a luxury buy without burning a hole in your pocket.
---
2. AV tech for the music lover
If your partner loves music and movies on the go, there are plenty of AV options to pick from.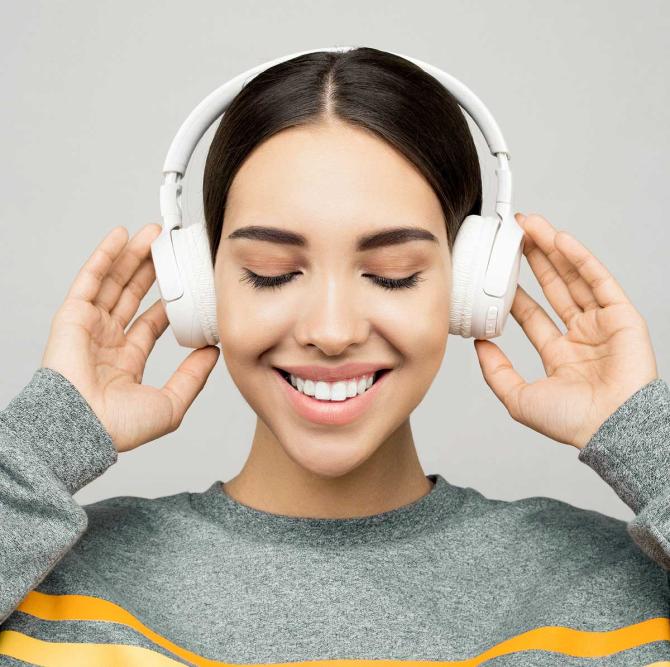 Wireless headsets
How about a tangle-free, personal music listening experience?
Sony WH-CH710N over-the-head earphones
Price: Rs. 12,500
This pair of wireless Bluetooth headphones is equipped with active noise-cancelling technology to eliminate the surrounding noise.
The battery can last 35 hours when used in passive mode (which means when the ANC is turned off).
It also supports Amazon's voice assistant, Alexa.
Sony WF-1000XM3 earbuds
Price: Rs 13,990
For those who like true wireless ear or TWS (True Wireless Stereo) buds, this option from Sony is worth a try.
They come with active noise cancellation and can last up to 32 hours.
The best part -- it also supports Alexa.
Soundbar
Make the most of the theatre experience at home by investing in a soundbar for your permanent roommate.
JBL Cinema SB261 2.1
Price: Rs 12,999
This soundbar comes with a wireless subwoofer and delivers 220 watts of sound.
It also offers USB, Bluetooth 4.2, HDMI 1.4 connectivity and supports Dolby Digital technology for surround sound.
Video
If your partner loves watching movies in a theatre, s/he will instantly fall in love with a projector.
Since the invention of LED, most projectors have become affordable and compact.
WZATCO M6
Price: Rs.10,990
This projector will turn your living room/bedroom into a mini theatre
With a native resolution of HD 720P and support resolution up to 1080P, this projector lamp is as bright as 3,300 lumens.
It supports both Bluetooth 5.0, HDMI and USB. So you can simply connect your Amazon fire TV Stick (a streaming device to access OTT-based apps like Amazon Prime Video, Netflix, Hotstar...) or use a laptop, PC, tablet, Chromecast and other streaming media devices.
The built-in 6 watt dual speaker can also be used as Bluetooth speakers.
---
The pandemic has ensured that most of us spend maximum time at home.
A smart home appliance that takes care of convenience and health will definitely make for a thoughtful gift for your loved one.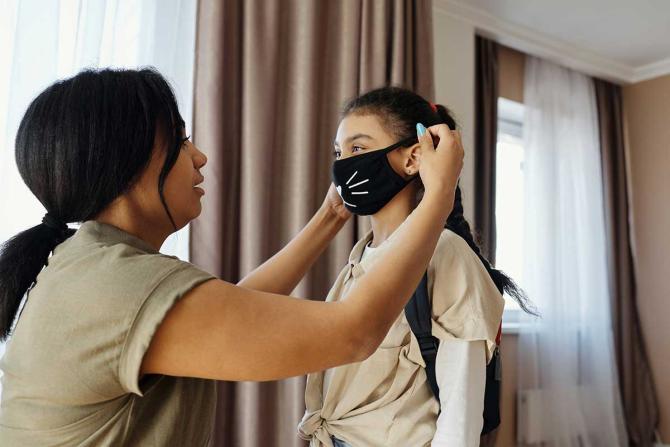 Air Purifier
This will improve the quality of air your loved ones breathe.
Mi Air Purifier 3
Price: Rs 10,999
This particular smart air filter by Xaiomi comes with a purifier can be monitored via a smartphone app for air quality, temperature and humidity.
It covers an area of 484 sq ft and can be controlled via the app for fan power on/off and fan speed.
Samsung AX40K3020WU Air Purifier
Price: Rs 12,999
With coverage of 420 sq ft, this Samsung model comes with a four colour indicator to check air quality.
Water Purifier
Want to make sure your loved one is drinking safe water?
Mi Smart (MRB13) 7 L RO + UV Water Purifier
Price: Rs 11,990
This is a five stage Reverse Osmosis + Ultraviolet light (RO+UV) filter, generally used to filter impurities from hard water.
The best thing about this filter is that you can replace the filter cartridges.
It also supports app connectivity for monitoring and controlling the filter.
---
4. An automatic sewing machine for your fashionista bae
You must have already noticed how a lot of people have been following DIY (Do-It-Yourself) videos.
Instead of buying expensive clothes, gifting a sewing machine would be a great option for your independent-thinking fashionista.
Usha Janome Allure
Price: Rs 12,799
This automatic electric sewing machine provides various pre-defined sewing and embroidery patterns to make stitching and sewing fun for art and fashion lovers.
---
5. A gadgets for the adventure junkie
What can be a best gift for your adventurous Valentine?
How about a drone or action camera so s/he can document her/his exhilarating sporting adventure?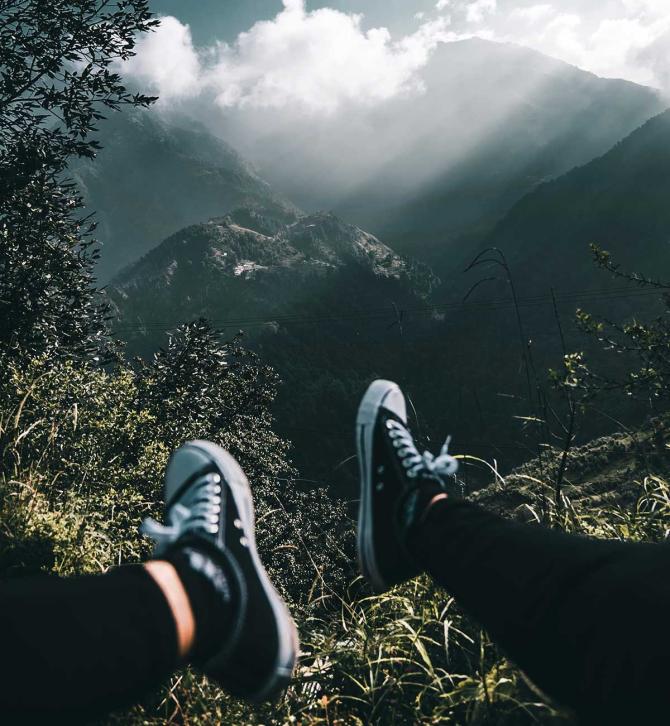 DJI Tello Drone
Price: Rs 13,750
Attached to a 5MP HD camera, this drone can record videos that have upto 720P resolution.
It supports 8 directional flips and a bounce mode. The quad copter is also programmable via computer coding.
---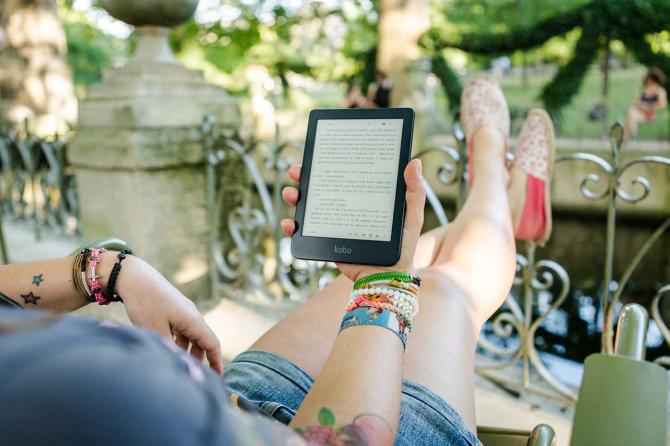 E-Book reader
So what if you can't romance your partner in the library? An e-book reader can be a great way to explore your mutual love for reading.
If your partner loves books, this might the best portable treasure you can gift him/her.
Kindle Paperwhite (10th Gen)
Price: Rs 12,999
With a 6" E Ink display, it has an 8GB storage capacity to store your e-books.
This variant supports Wi-Fi connectivity for downloading content.
The best part is that it comes with an IPX8 certification, meaning the device will be protected for accidental immersion in water for upto two metres.
Storage devices
With Google photos and other popular cloud services coming with their own terms and conditions, you can help your partner find a smarter and reliable way to treasure his/her precious memories.
Samsung Portable SSD T7 USB 3.2 1TB
Price: Rs 12,999
The solid state drive is just 3.34" height x 2.24" width x 0.31" thick.
It has a USB 3.2 connectivity interface for data transfer and supports password protection to secure data.
*Kindly note that images have been posted only for representational purposes.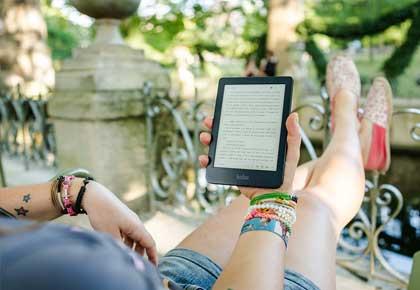 Get your fill of Valentine's Day HERE!