This year, go beyond the traditional.
Illustrations: Dominic Xavier/Rediff.com
There are chocolates and roses and jewellery.
All romantic, all lovely choices for Valentine's Day.
You can gift all these to your loved ones.
Or, you could consider the options below to make February 14 extra special.
Options that tell your loved ones how much you care for their safety in these troubling times.
1. Matching masks.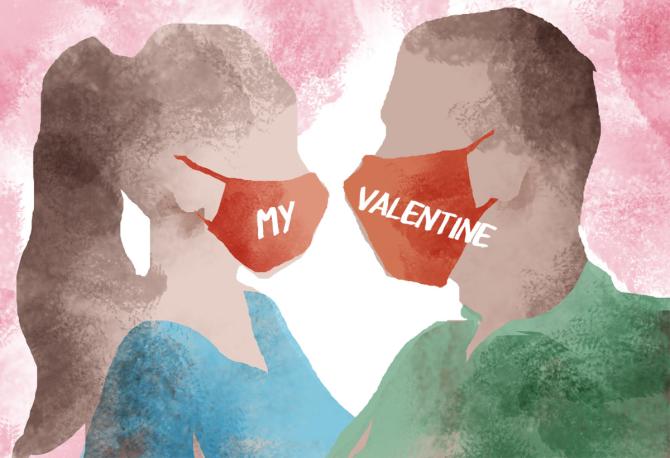 What could be a cuter, and safer, way of saying, 'You're mine and I'm yours.'
2. DIY meals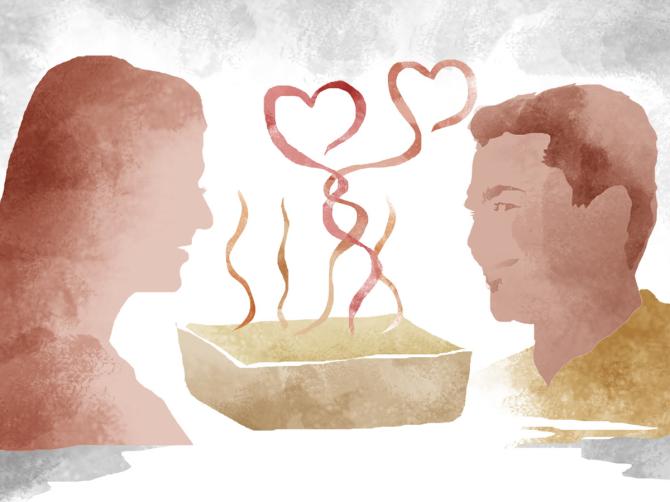 Spend a few romantic moments in the kitchen with your loved one.
Don on that apron and pour yourselves a glass of your favourite drink.
Open the lid of your Do-It-Yourself meal box and both of you can put together your favourite meal.
Music definitely would not be amiss :)
3. Complementing PJs
Celebrating V-Day doesn't have to mean a grand celebration outdoors.
After that DIY meal, get into matching pyjamas, snuggle into bed together and watch your favourite movie.
Lightly spritz your favourite perfume to add to the mood.
And don't forget those chocolate-dipped strawberries in case you get a bit nibbly.
4. Netflix away!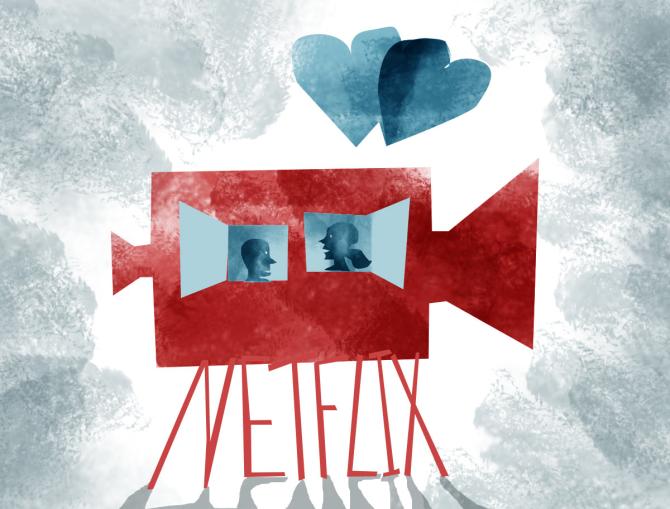 Not in the same house? Or in the same place?
Can't meet up on V-Day?
Don't let it get you down.
Go on a movie date on Netflix, or your favourite OTT platform.
Keep your phone on so you can keep those sweet nothings going!
5. Keep your loved one safe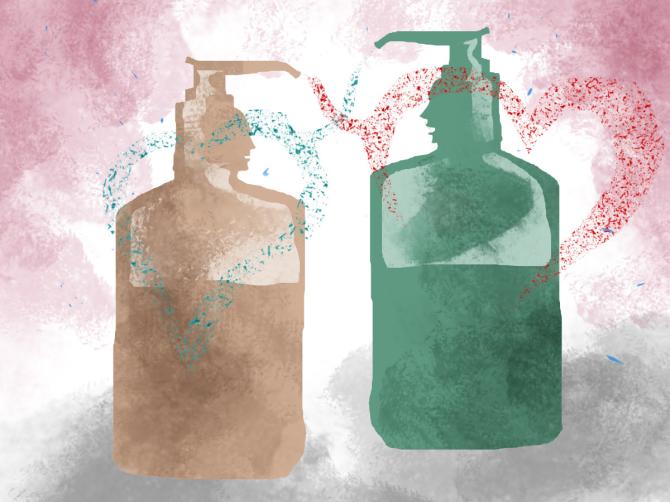 Keep a surprise in their bags -- a sanitiser of your choice.
Or, you both could go and pick up those little bottles of sanitisers together.
So, each time, you put a few drops on your hand, you will remember your loved one.